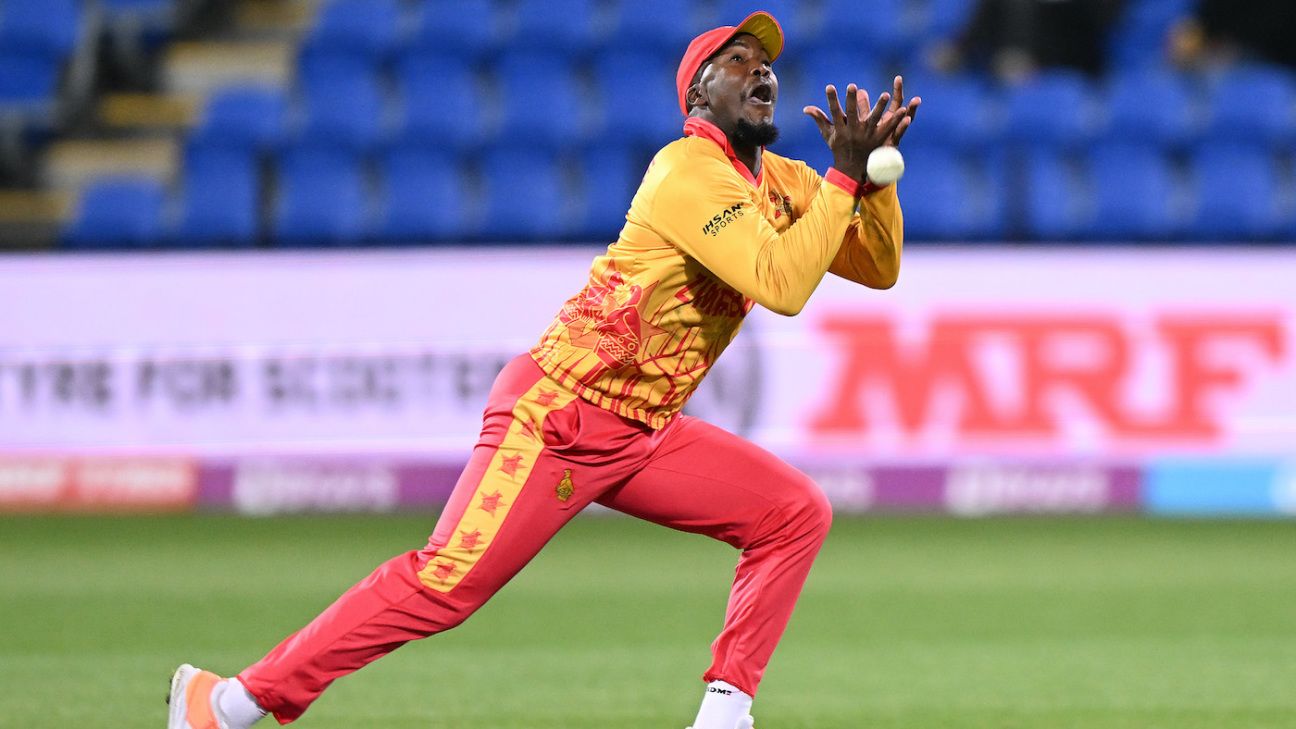 Zimbabwe Cricket (ZC) has imposed a five-year ban on a "fan" for making a spot-fixing approach to fast bowler
Luke Jongwe
in August last year. ZC said that Jongwe had immediately reported the approach to the authorities.
"Edward Walter Mupangano, a 27-year-old cricket fan from Harare who in the past also had playing trials with a local club, received the sanction after he approached Luke Jongwe on 4 August 2022 and sought to introduce him to an Indian bookmaker who allegedly wanted the player to bowl in a pre-arranged manner during an international match in return for a payment amounting to US$7000," ZC said in a statement.
"The facilitator himself would allegedly receive US$3000 if the planned corrupt activity was successful."
The board said Mupangano had accepted the charge of violating the anti-corruption code and that he had been banned from all ZC-affiliated events, activities and venues for five years.
In the wake of this incident, ZC called for Zimbabwe to make "fixing and any other sporting corruption a criminal offence" under the country's law.
"It is our view that harsh sanctions, including custodial sentences, will go a long way in helping cricket to curb one of the biggest threats to its credibility," ZC chair Tavengwa Mukuhlani said. "Criminalising match-fixing and spot-fixing will send a strong warning to offenders and would-be offenders that corruption has no place in cricket and those who engage in it should be jailed or put out of the game."
ZC said it would "intensify its anti-corruption education drive within its structures and continue working with the ICC to ensure that cricket locally and globally is not tainted".
"The integrity of ZC and the game itself is of paramount importance and, therefore, the need to maintain high levels of honesty and professionalism at all levels of the game cannot be overemphasised," ZC managing director Givemore Makoni said. "Let me take this opportunity to place on record our thanks to Luke Jongwe for reporting the approach – this is what is expected of all participants in cricket if we are to keep our game clean."
Jongwe, 28, has played one Test, 37 ODIs and 45 T20Is for Zimbabwe since making his debut in 2014.
(With Inputs from ESPN)

#Zimbabwe #Cricket #bans #fan #making #spotfixing #approach #Luke #Jongwe