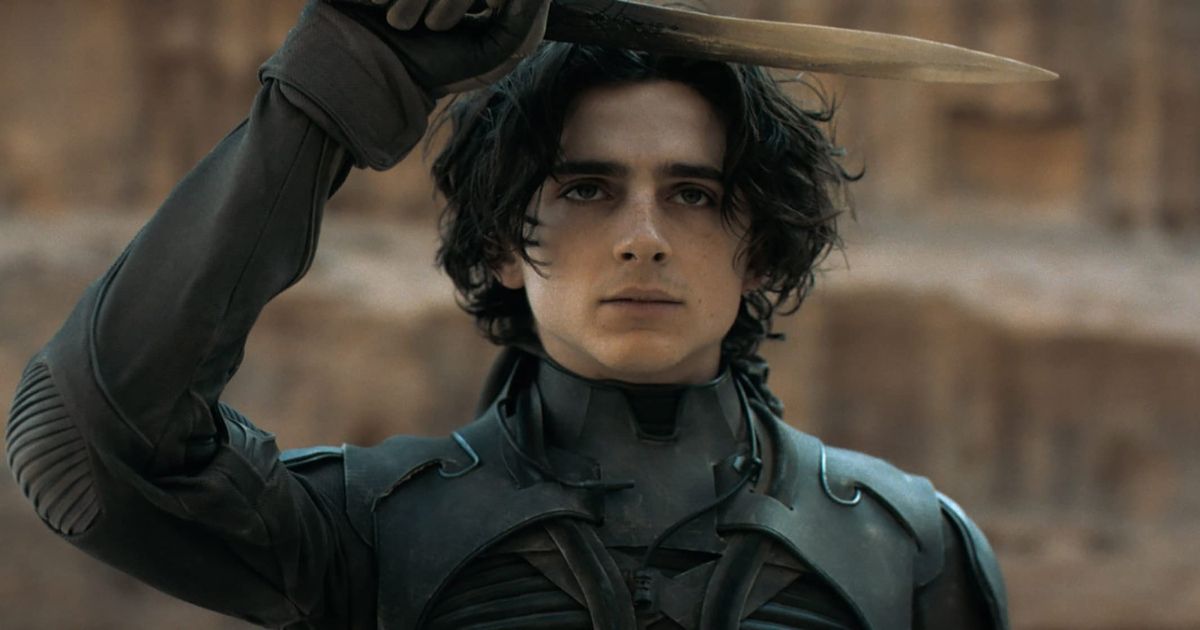 The character of Willy Wonka has never invoked any reactions that could be described as "thirst tweets" in the past, but the arrival of images of Timothee Chalamet from the new Wonka prequel seems to have instigated an unexpected reaction to the chocolatier. This has included many internet memes and some wild reactions of those having some impure thoughts about Willy Wonka that Chalamet has now responded to while talking to British Vogue.
While Gene Wilder's original performance as Willy Wonka and even Johnny Depp's take on the chocolate factory owner did not get many people hot under the collar, it seems that there is something about Chalamet's velvet-suited take on the character that has brought about a wave of strange lust. While discussing the odd reaction, Chalamet commented:
"You know what's really funny about that is it's so misleading. This movie is sincere, it's so joyous."
In reality, Chalamet's comments only confirm what everyone expected, but when the internet can deliver images of "Thirsty Gandalf" – yes, it exists – then there is little that will not be turned into something that may be a little off the mark when put against the source material. Thankfully, it looks like we won't be seeing Wonka getting amorous in the movie, but as of yet, we don't know too much about the plot of the musical prequel, which is due to arrive in cinemas next year.
Related:Everything We Know About Timothee Chalamet's Willy Wonka Prequel
Wonka's Producer Revealed The Challenges Of The Prequel
While remaking Charlie and the Chocolate Factory is one thing, creating a brand new prequel story around its central chocolate factory owner has provided its challenges. That is something that producer David Heyman alluded to when previously discussing the movie with Collider. In an interview earlier this year, he said:
"We are still trying to figure out how to tell that story, what the story is. It's a prequel, it's not a sequel. What makes Willy-when we find him at the chocolate factory doing the golden ticket, where is he before that? What leads him to that place where he's locked himself away? It's how does he get there? So, we're playing around with that. It's not a remake… But it's possibly an origin story… It's challenging because you don't have Dahl, you don't have a Dahl book, and yet you have a Dahl character. But I think there's a lot in his character that suggests who he is and also where he might come from or what his childhood or his middle age might have been like. So, we're exploring that. We're discussing it. We're in the very early stages and very excited about what lies ahead."
While there is already a lot of interest in Wonka, the movie itself is not scheduled to arrive in cinemas until December 15, 2023. This means that despite filming taking place earlier this year, there will be quite a wait until we get to see a first official trailer for the movie. For now, there are plenty of set videos and images on social media to give a small hint of what is to come from the new addition to the Willy Wonka story.
#Wonkas #Timothee #Chalamet #Responds #Fan #Thirst #Tweets #Character

( With inputs from movieweb )