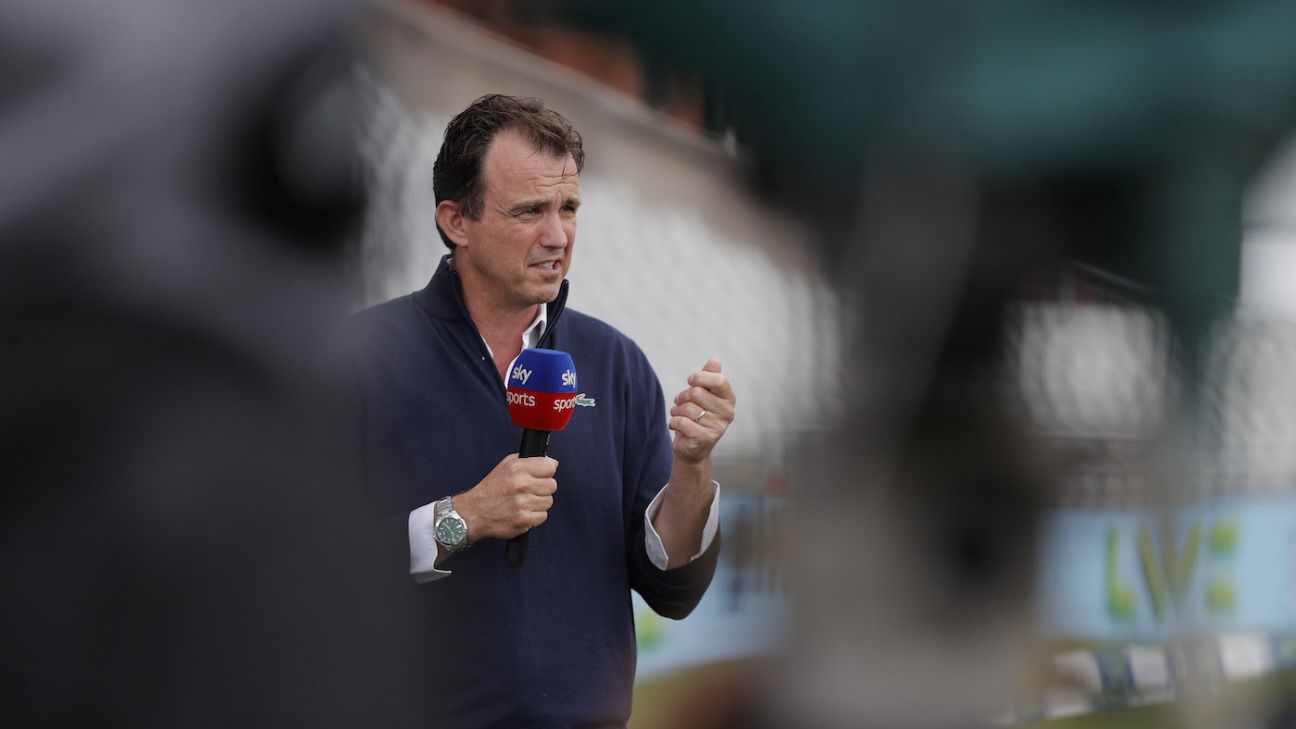 Tom Harrison
, the ECB's former chief executive, has switched sports following his unveiling as the new CEO of Six Nations Rugby.
Harrison, 51, stepped down from his cricket role in May 2022 after a controversial seven-year tenure that was defined by his driving-through of the Hundred, the ECB's new city-based white-ball competition that has proven especially divisive in the first two years of its existence.
As a former executive at IMG and ESPN-Star, Harrison's most notable achievement was the securing of a lucrative £1.1 billion rights deal with Sky Sports and the BBC in 2017, a trebling of the ECB's previous broadcast arrangement. He was also at the helm during England's victories in both the women's and men's 50-over World Cups in 2017 and 2019.
However, his time in the role ended amid controversy, with the ECB attracting criticism for its response to the sport's racism scandal, following Azeem Rafiq's testimony about his treatment at Yorkshire. He also attracted personal criticism for accepting his share of a £2.1 million bonus pot for senior ECB executives, one year after overseeing 62 redundancies due to the Covid-19 pandemic.
Harrison will take up his new role at the start of March – midway through this year's Six Nations – with the incumbent, Ben Morel, set for a new commercial position in French football. He will encounter a sport in a similar state of flux to English cricket, with participation at grassroots level an ongoing concern, particularly in light of the controversial new laws relating to tackle height.
"The Six Nations Rugby Championships stand alongside the most famous and treasured competitions in sport," Harrison said. "They are rich in history and have an enduring appeal with fans all over the world. It's a huge privilege to join the organisation and play a part in the continued development of this celebrated brand and to serve rugby union more widely.
"There is a real momentum within the organisation, and I am really looking forward to working with the wider team, collaborating with each union and federation, and supporting the enviable roster of broadcast and commercial partners."
Harrison's brief will include managing the arrangement between Six Nations Rugby and CVC Capital Partners, the private investment company that paid £365 million for a 14.3% share in the tournament in 2021. The issue of the tournament's expansion is also on the agenda, amid reported interest from South Africa and Georgia.
"Tom joins Six Nations Rugby at a hugely exciting time for the organisation, the sport, and its fans," Ronan Dunne, Six Nations Rugby chairman, said. "He brings with him a wealth of experience that is going to be instrumental in helping meet the ambitions and goals of the business, and I am looking forward to working with him to achieve these."
(With Inputs from ESPN)

#Tom #Harrison #ECBs #chief #takes #role #Nations #Rugby