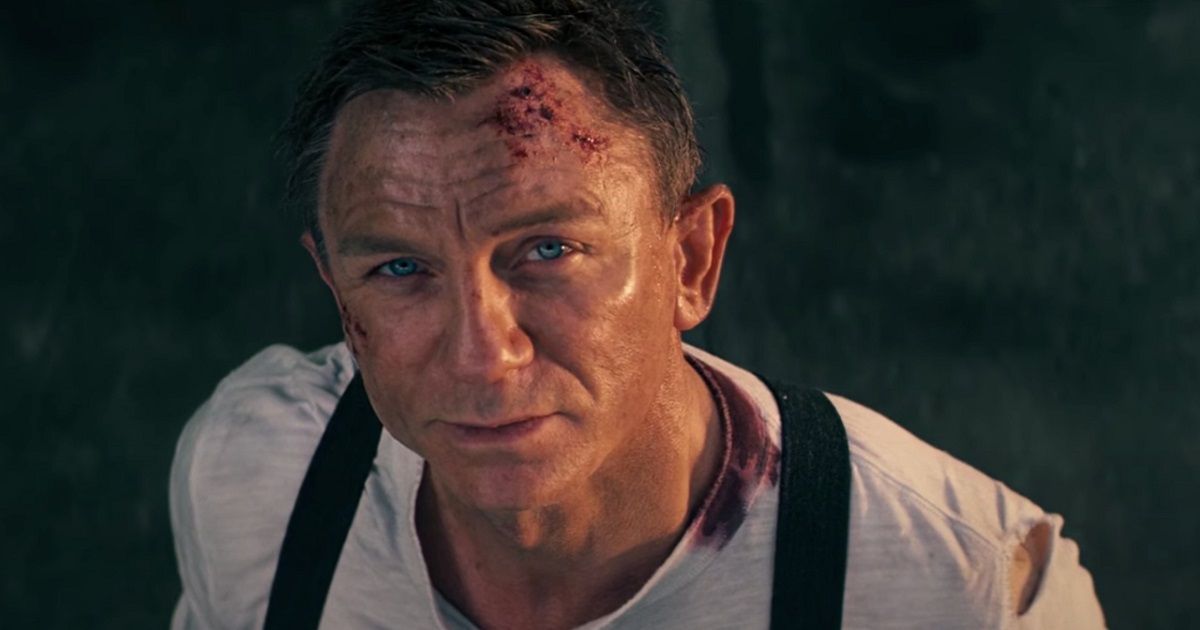 007 producers Barbara Broccoli and Michael G. Wilson have teased a new direction for James Bond following the finale of the Daniel Craig tenure. Once they find a new actor to play Bond, of course. In a new interview with Empire, Broccoli explained how the new actor and the new direction go hand-in-hand, with each decision helping to inform the other.
"When you change the actor you have to reimagine the direction the film's gonna go in. When you hire an actor, you're hoping you're going to spend a decade at least with them and make four or five or six films with them. So you have to think through, 'what is the trajectory? What is that actor going to bring? How are you going to move the series into another direction?'"
A-list names such as Henry Cavill, Tom Hardy, Idris Elba, Aidan Turner, and Regé-Jean Page often top the fan-casting lists for the next James Bond – but Broccoli reveals that the decision is a lot more complicated than people might think.
"It's not just flicking through Spotlight and saying, 'Oh, there's a guy who's 6'1″' We're going to take our time. We want to get a sense of where we want to go with the series and we want to do that before we bring anybody else on. We'll start the process probably with [writers] Rob [Wade] and Neil [Purvis] and we'll see where we go!"
So, it sounds like we will be waiting a while to find out who will take over the mantle of 007 and wield a license to kill. The team behind the James Bond franchise now finds themselves in a much more difficult position than ever before, with Bond being definitively killed at the end of No Time to Die. Thus, audiences are expecting more of a full-on reboot, with rumors claiming that Broccoli and Wilson are looking for a much younger actor to take the lead.
Broccoli & Wilson Have Seemingly Ruled Out Idris Elba as James Bond
The Suicide Squad and Luther star Idris Elba is almost always near the tippy-top of many a wishlist, but Broccoli and Wilson have seemingly ruled him out of the running. Citing the commitment needed for the James Bond franchise. "We love Idris. The thing is, it's going to be a couple of years off," Broccoli said earlier this month. "And when we cast Bond, it's a 10-, 12-year commitment. So he's probably thinking, 'Do I really want that thing?' Not everybody wants to do that. It was hard enough getting [Daniel Craig to do it]."
More importantly, Elba has pretty much ruled himself out, with the actor saying, "I have no more answers for it. I just tell people, 'aw, don't ask me that.' Because a lot of times, it's really lazy journalism," in response to the constant questions surrounding his attachment to the role of 007. "And people try to use it as clickbait like 'what's he gonna say this time?' I try to say the same things. Every now and then, I just tease them, but every now and then I'll give them some philosophy on why I don't want to do it or why it's a rumor. But most times now, I tend not to talk about it," he concluded, no doubt hoping that he has put the issue to bed forever.
So, what do you think this new direction for James Bond could/should be?
#James #Bond #Franchise #Direction #Producers #Tease

( With inputs from movieweb )