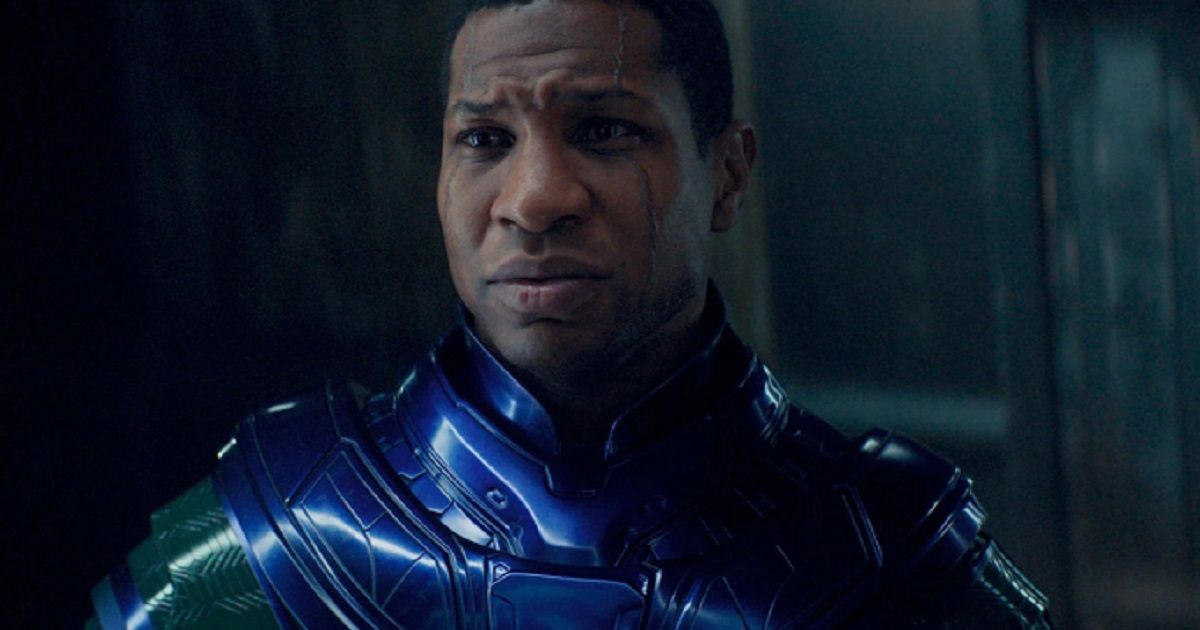 Jeff Loveness was not originally expected to write Avengers: The Kang Dynasty, but the writer made sure that Quantumania set up an opportunity.
Warning: This article may contain spoilers for Ant-Man and the Wasp: Quantumania.
Ant-Man and the Wasp: Quantumania has kicked off the MCU's Phase 5 in style, at least in box office terms and audience reviews. Writer Jeff Loveness will no doubt be pleases with this result considering he is now working on the script for Avengers: The Kang Dynasty, a job that came about directly from his work on Quantumania.
After a week on release the movie is sitting top of the year's box office with a currently gross of $265 million worldwide, and although it will likely have a fight of Kang proportions on its hands to keep that spot, for now it is miles ahead of its nearest rival. When it comes to reaction to the movie, there is a clear divide between the lowly 48% approval rating from Rotten Tomatoes critics and the 84% of audiences.
In a recent interview with Screen Rant, Loveness explained how he was not originally expected to write the next big Avengers movie, but he did make sure to include some subtle plot points in Quantumania that came in handy when he was asked to pitch his idea for The Kang Dynasty. He explained:
"I'm thrilled. I got another swing to the bat. I did not intend [it], and that was not part of the plan with Quantumania. I had just written that and, hopefully, they liked my take on Kang, and they liked my vision for where I thought it should go. But I thought I was one and done; I thought I was coming in to do a fun Ant-Man movie, and I'd be moving on.

But then the opportunity came. You get the call, and they say, "Hey, we're having tryouts. What's your take? Can you come in tomorrow and give us your pitch?" That was a long morning. I woke up kind of early, got that together. I didn't really have a plan when I was making Quantumania, but luckily, I did secretly put in things which are in the movie that I thought would be good for an Avengers movie. And luckily, Marvel thought so too.

I kind of cheated, I guess. I cheated myself into a job. I secretly put that stuff in there."
Related: 6 MCU Projects Kang the Conqueror Could Appear in Next
The Kang Dynasty Will Not Be the Only Time We See Jonathan Majors' Villain Again
When the MCU's Multiverse Saga began, Kevin Feige made it clear that Jonathan Majors was going to be a much more dominant presence in the franchise than Thanos ever was. Even now at the start of Phase 5, Majors has already been seen as hundreds of different variants of Kang thanks to the mid-credits scene in Quantumania. The scene featured Majors playing three prominent versions of Kang, as well as featuring a shot of all his other variants from across the multiverse.
Of course, while the Council of Kangs will probably not make itself felt fully until The Kang Dynasty, the end-credit scene revealed that Majors will be back again in this year's second season of Loki as another variant of the time-traveling villain. However, even that will not be his only other appearance, with several other variants of Kang being expected to be seen over the next two years before the final battle for the multiverse takes place in Avengers: Secret Wars.
#Kang #Dynasty #Writer #Explains #AntMan #Prepared #Big #Avengers #Movie

( With inputs from movieweb )