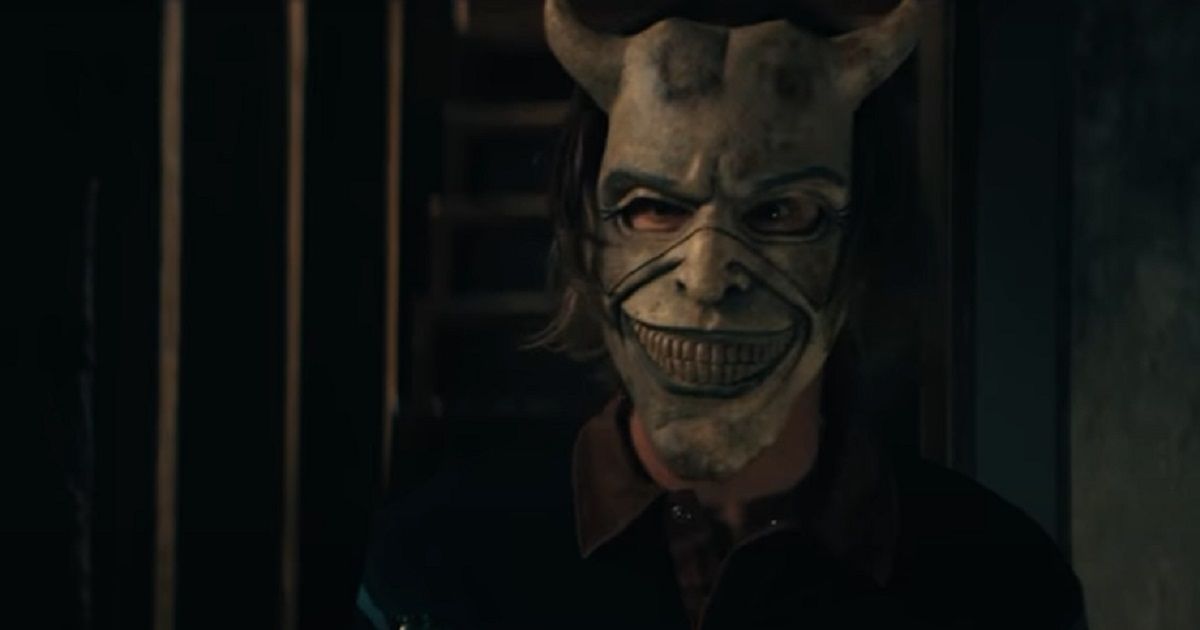 Having made his name as the filmmaker behind horror movies like Sinister, Deliver Us From Evil, and The Exorcism of Emily Rose, Scott Derrickson seemed like the perfect director to bring Doctor Strange in the Multiverse of Madness to screens. However, despite working on the original Doctor Strange movie, Derrickson stepped away from the sequel due to creative differences, and that meant he was able to concentrate on his reunion with actor Ethan Hawke on The Black Phone. With early reviews praising the disturbing horror movie, the director has addressed the possibility of a sequel, and it seems that author Joe Hill already has an idea in mind.
The film is based on the short story by horror writer, and son of Stephen King, Joe Hill and the synopsis reads: "Finney Shaw, a shy but clever 13-year-old boy, is abducted by a sadistic killer and trapped in a soundproof basement where screaming is of little use. When a disconnected phone on the wall begins to ring, Finney discovers that he can hear the voices of the killer's previous victims. And they are dead set on making sure that what happened to them doesn't happen to Finney."
When it comes to a potential follow-up movie, Derrickson recently spoke to ComicBook.com and revealed that while there is nothing set in stone, Hill did pitch a sequel idea that he is very much on board with. He said:
"Joe Hill pitched me a wonderful idea for a sequel to Black Phone that, if this movie does well, I'm gonna do it. He's got a great idea, I really liked it. Joe's very protective and personal about his material, but he came to me with the idea and I was like, 'That's how you do a sequel to Black Phone. That's terrific.'"
Related: The Black Phone Review: Coming-of-Age Gets Scary in a Great, Violent Thriller
Ethan Hawke Says The Black Phone is Scarier Than Sinister
Ethan Hawke and Scott Derrickson have brought terror to cinema screens before in Sinister, but in a recent interview, Hawke claimed that The Black Phone is even scarier than the 2012 horror movie. Considering that movie was roundly praised by audiences, if not critics, for its horrifying premise, Hawkes claims mean fans of dark and disturbing cinema will be in for a treat. He told Slashfilm:
"Making a good horror film is a lot like solving a geometry problem. There's a math to a building. It has to be simple enough, complicated enough. People write books about Hitchcock and the timing and the way the cuts work. There's just a math to it. Scott's a very elegant filmmaker. I feel like this script was even better than Sinister, and it's more mature filmmaking. He makes good movies. If you love acting, you want to be with serious filmmakers because it gives you a shot."
The Black Phone comes from regular horror production company Blumhouse and is distributed by Universal Pictures. The film makes its debut in cinemas on June 24 and stars Hawke alongside Mason Thames, Madeline McGraw, and Jeremy Davies.
#Black #Phone #Director #Teases #Sequel #Idea #Discussed

( With inputs from movieweb )