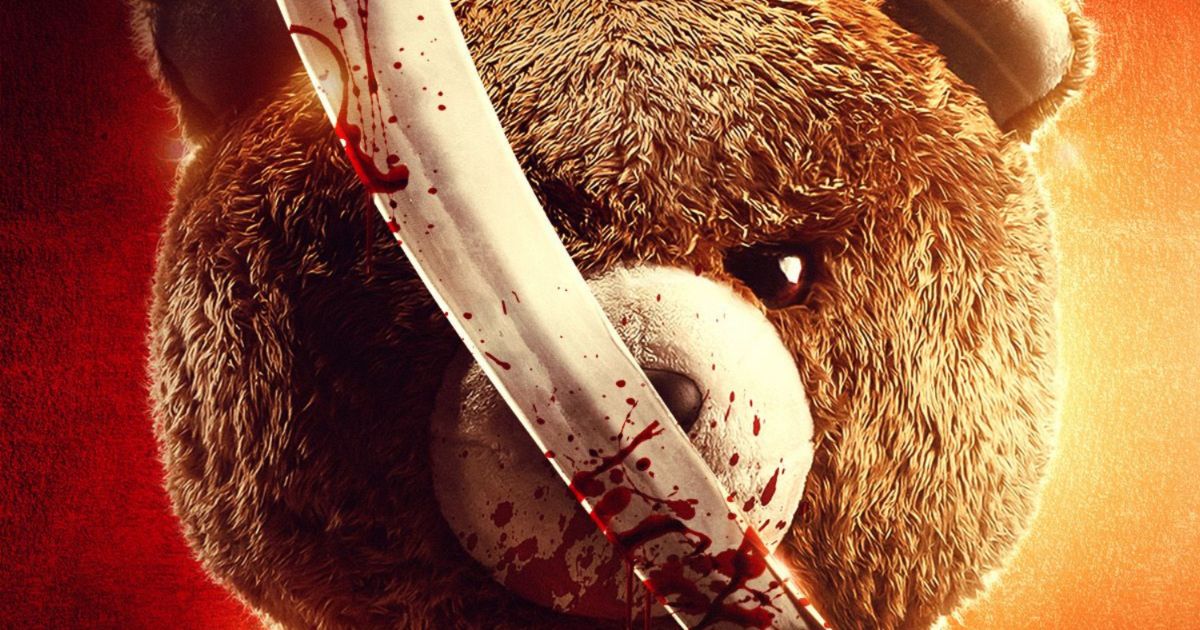 If you're a fan of wacky horror films, you might enjoy Night of the Killer Bears. 4Digital Media has released the official trailer for the bizarre movie, which has been promoted as "Ted meets Terrifier." In the movie, a group of friends are targeted by a person (or persons?) with a fuzzy bear mask who picks them off one by one. You can check out the new trailer below.
Kanpong Banjongpinit directs the film using a screenplay co-written with Lee Thongkham and Sorawi Alapach. Thongkham also served as a producer for Thongkham Film Co, Ltd. The movie stars Sananthachat Thanapatpisal as Aim, Patchata Jan-Ngern as Win, Khemanit Jamikorn as Som, and Chanagun Apornsutinan as Tony.
The official synopsis for Night of the Killer Bears reads:
After not seeing each other for a long time, 5 teenage friends living in the city of Bangkok go on a vacation together, staying at a quiet resort isolated from the city. Things take a dark turn, when it's revealed each of them have hidden secrets and unbeknownst to the group, there is someone observing them. When one of them ends up brutally murdered, paranoia and distrust surrounds the group, motivating each remaining member to accuse each other of being the murderer or considering the possibility that the real murderer is the unseen presence observing them, and that they all are in danger.
Related: Blood and Honey Director Answers: What Kind of Creatures Are Pooh and Piglet?
The Cutest Slasher Movie Killer Yet?
Slasher movie killers don't typically wear masks that could be considered "cute," but that's the case with Night of the Killer Bears. While the film is sure to draw some comparisons to the recently-released Winnie the Pooh: Blood and Honey, it's worth noting that the latter features rather gnarly looking versions of Pooh-Bear and Piglet. Why the bear mask is chosen and how that plays into the story will have to be learnt by the viewer upon watching the film.
Meanwhile, bears have been making a splash in the horror genre on the big screen as well. Cocaine Bear was released to great success, surpassing its box office expectations and garnering praise from most filmgoers. This success seems to be spawning a new subgenre of horror following animals on elicit substances, as a trailer was recently released for the similar film Cocaine Shark.
Night of the Killer Bears will be released on April 18, 2023, on VOD, Digital, and DVD in the United States and Canada. It will also be released on April 24 on Digital in the UK, via 4Digital Media.
#Ted #Meets #Terrifier #Night #Killer #Bears #Trailer

( With inputs from movieweb )