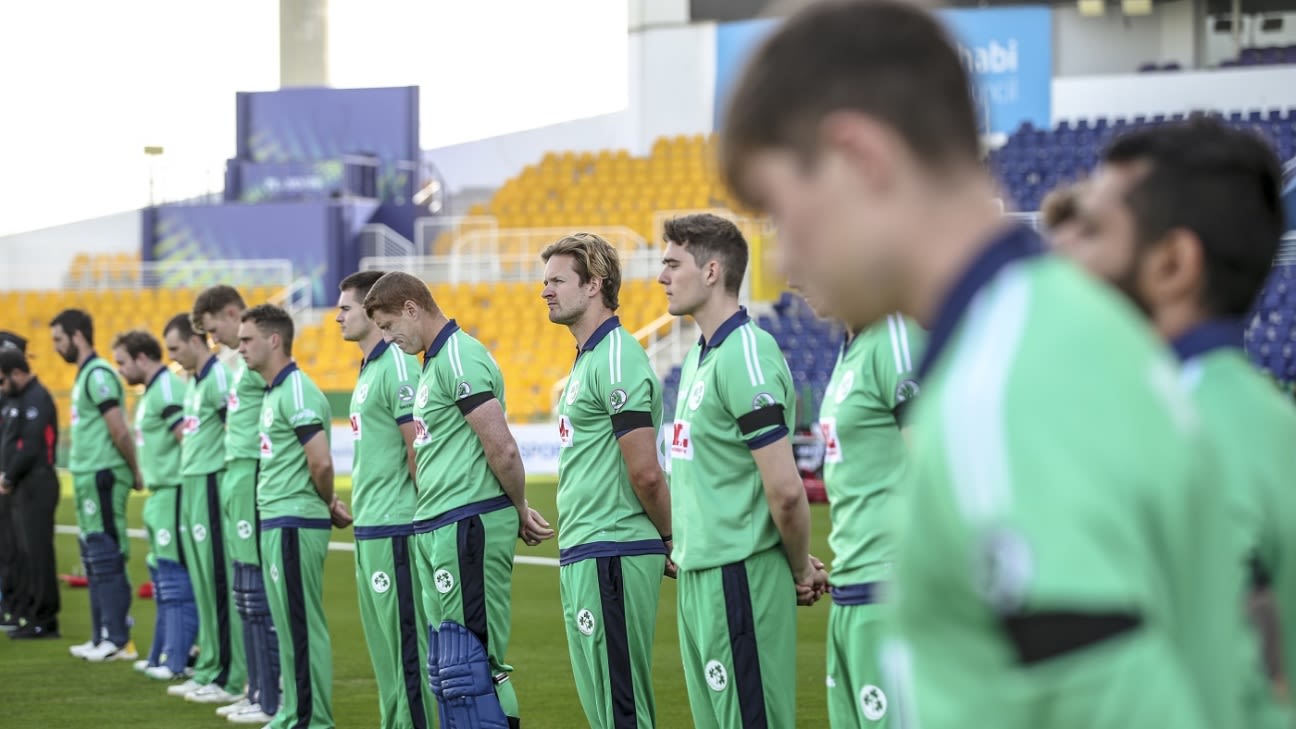 News
Wicketkeeper Neil Rock and offspinner Andy McBrine are also part of the 18-member group
"He [McBrine] comes as a back-up," Ford said. "The way it's been is that Simi has nailed down a spot. You are going in this World Cup campaign and you have to have cover for Covid or injuries. It's a no-brainer, he is an automatic pick into the 18."
"We are not going to tell you who is the first-choice wicketkeeper," Ford said. "There's a competition between the players. There's a lot of work that goes in prior to games: match-ups, left hand vs right hand. What might be a pick for one game might be different to the next game. We need to do quite a bit of studying of opposition squads and once we get an understanding of who is in those squads, the match-ups we look at and it's not always on stats and things, we will have to factor in conditions – we will watch the IPL very closely, particularly towards the end of the IPL to see how the wickets are playing – that will all go into selection. It's an 18-man squad with cover and options."
Ireland, currently 12th on the ICC's T20I rankings, will first have to qualify to make the tournament proper. Ireland are placed alongside Sri Lanka, Netherlands and Namibia in Group A in the qualifier round.
"Netherlands are very competitive," Ford said. "They beat us not long ago in the 50-over series, they had six players who were involved in the Hundred. There's guys like Roelof [van der Merwe] that have been around for ages and ages and ignite the energy in the group, so we are well aware that's going to be a huge game and makes things tougher for us.
"And Namibia – I've watched a lot and seen the improvements there. I know they are working damn hard there. They've got Albie Morkel helping out. They are in good shape and they are loading up a few South Africans as well. David Wiese is a serious match-winner. We are aware that every game is a major event for us and we are going to have to be at our best and hopefully the lads are up for all of that."
From the 18 players that have been named, three will be chosen as reserves before the final deadline on October 10. In the lead-up to the tournament, Ireland will play two official warm-ups against Papua New Guinea (October 12) and Bangladesh (October 14).
(With Inputs from ESPN)

#T20 #World #Cup #Uncapped #Graham #Kennedy #Gareth #Delany #Ireland #squad