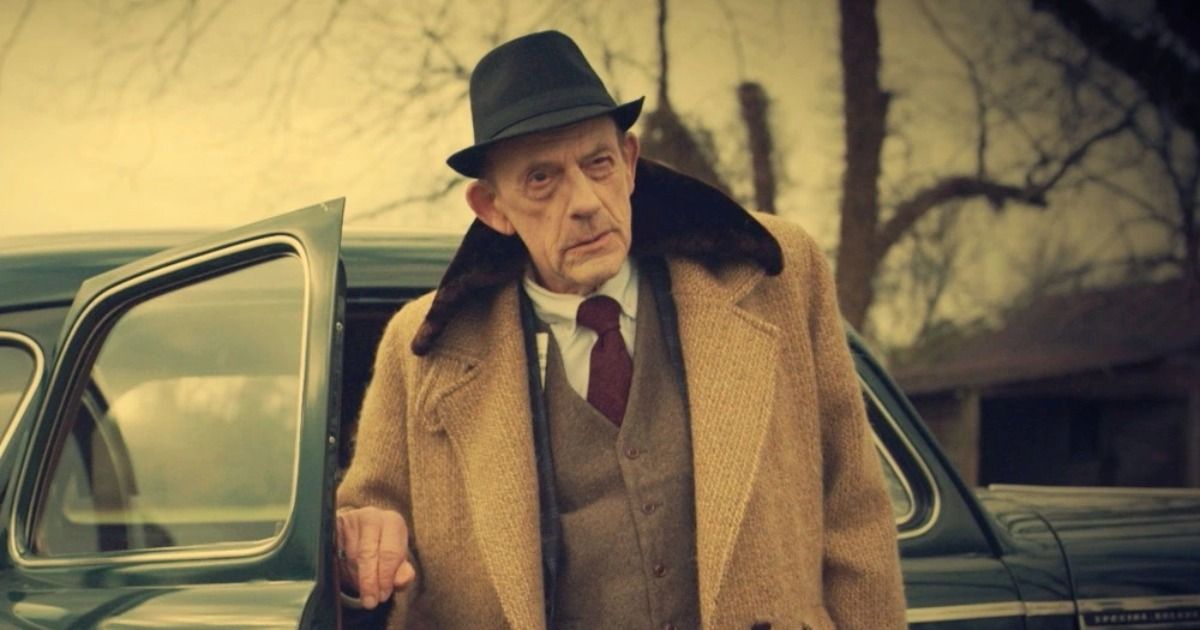 After Labor Day comes and goes, Spirit Halloween pop up shops will not be the only thing ready to be embraced by the all-hallows-eve loving public. Spirit Halloween: The Movie is all set to unleash some frightening entertainment for those who dare to accept it by viewing the spooky shenanigans in a Spirit of Halloween store. According to the film's synopsis:
"A group of kids hide inside a Spirit Halloween store until it closes with the hopes of enjoying a night of mischief and adventure. Unfortunately for them, the store is also inhabited by an "angry evil spirit." Namely, Christopher Lloyd, who possesses everything inside the store including some creepy characters and it doesn't seem to enjoy the kids' company."
The new teaser trailer follows a group of boys, played by Donovan Colan, Dylan Martin Frankel and Jaiden J. Smith, who decide to spend a night at the abandoned Spirit Halloween store, only to find out that its products and animatronic creatures have come alive and set out to haunt them. The boys, along with Kate (Marissa Reyes), must work to defeat the spirit trapped inside the store before midnight, or it will possess one of them for all of eternity. See trailer below:
Related: Spirit Halloween: The Movie: Plot, Cast, and Everything Else We Know
The Dead nor the Living Can Rest Inside this Spirit Halloween Store
The teasers give off some Monster Squad meets The Goonies coming of age vibes thanks to this cast of spunky kids. The family friendly film won't give gore hounds the bloodletting they may crave from ghouls, goblins and other fiendish characters, but its campy concept makes for a fun film to watch. Spirit Halloween: The Movie stars Christopher Lloyd as of Alec Windsor, a deceased man whose spirit possesses everything in the abandoned store and terrorizes the group of kids. Rachael Leigh Cook is cast as one of the boys' mother, Sue, who remarried after her husband recently passed away. Also starring in the film is Marla Gibbs, best known for her role as Florence, the feisty maid on the 1970s sitcom The Jeffersons.
The movie was shot predominantly in the lot of an abandoned Toys R Us location in Georgia, and production took place from the end of 2019 to November 2021. Spirit Halloween: The Movie's trailer premiered at the opening of Spirit Halloween's Flagship Store on July 30, 2022, before premiering online, with Donovan Colan, Dylan Martin Frankel and Jaiden J. Smith making appearances at the event.
The film will debut Oct. 11, 2022, on-demand.
#Spirit #Halloween #Movie #Teaser #Shows #Christopher #Lloyd #Hauntingly

( With inputs from movieweb )