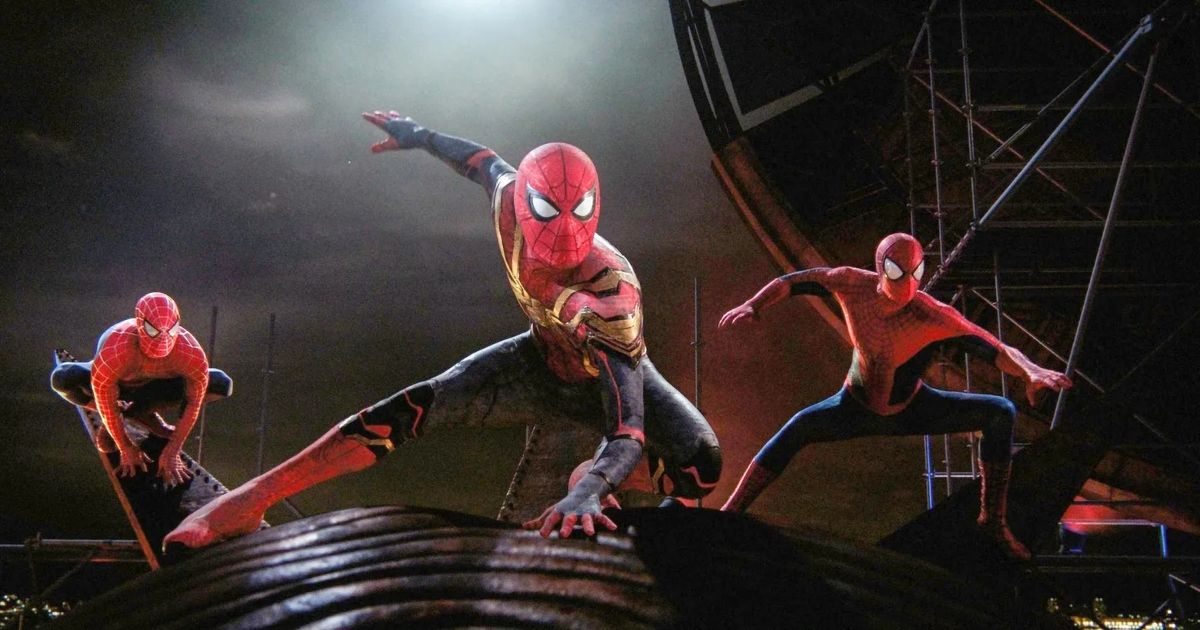 Tom Holland was set to confront yet another enemy in the latest Spider-Man film.
It's been more than a year since the release of Spider-Man: No Way Home, the third installment in the Tom Holland commanded saga within the Marvel Cinematic Universe. And it doesn't matter how much time has passed, as there's still plenty of content to share about the film.
The acclaimed box office hit was one of Marvel Studios' most successful entries, not only because of Holland's charisma but because it brought back two other legendary versions of the character to finally introduce the concept of the multiverse that's now being explored in the rest of the stories inside the MCU.
But Tobey Maguire and Andrew Garfield were not the only familiar faces for the fans who showed up in the movie with some important villains, such as Willem Dafoe's Green Goblin and Alfred Molina's Doctor Octopus. And now, it seems that another Spidey enemy was almost part of the film but didn't make it in the end.
We're talking about Jake Gyllenhaal's Mysterio, who appears in a recently revealed storyboard from the movie:
In Spider-Man: Far From Home, Mysterio dies at the end, not before telling the world that Peter Parker was the one behind the mask of the hero. The third movie takes place right before these events, with the world knowing who Peter is, which changes his life forever. That's why he asks Doctor Stephen Strange to alter reality and make everyone forget he's Spider-Man. But the spell goes wrong, and some villains from different universes that have met another version of Spidey show up looking for Holland's version.
Related: MCU: 10 Spider-Man Comics and Storylines That Should Be Adapted Next
Miles Morales and the Real Multiverse of Spider-Man
Tom Holland was not the first Spider-Man to be a victim of the multiverse traps. In 2018, Sony Pictures released one of the most ambitious animated features of the last decade, Spider-Man: Into the Spider-Verse, with Miles Morales as the main protagonist.
In the movie, Miles not only ends up with the powers of the famous hero, but he also teams up with different versions of Spidey from across the multiverse to defeat a common enemy: Wilson Fisk, who's looking to use the ability to move from one reality to another to bring back his own family.
This year, fans will see Miles' story continue with Across the Spider-Verse, the first part of the awaited sequel that will feature even more versions of Spider-Man, with The Spot set to become the villain this time. Spider-Man: Across the Spider-Verse is set for release later this year on June 2.
#SpiderMan #Home #Storyboards #Show #Unused #Villain

( With inputs from movieweb )