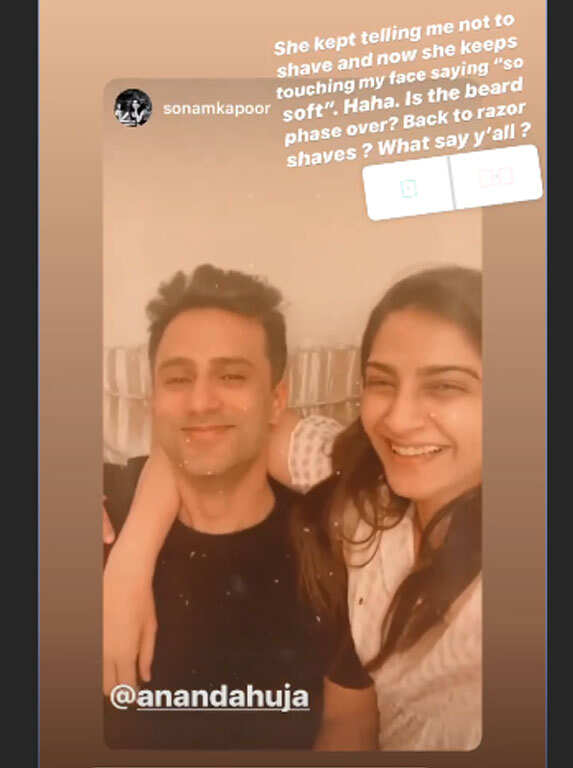 Sonam Kapoor
and her husband
Anand Ahuja
are one of Bollywood's most loved couples, and their latest video together is proof.
Early this evening, Sonam took to her Instagram stories to share a video of her hubby's new clean-shaven look. Unable to resist touching his face, the actress gushed about how cute Anand looked without a beard and wrapped up the clip by planting a kiss on his cheek.
While many may have assumed it was Sonam who encouraged him to shave, the businessman spilled the deets on his handle saying it was all his idea. Sharing the clip, he said, "She kept telling me not to shave and now she keeps touching my face saying 'So soft.' Haha. Is the beard phase over? Back to razor shaves? What say y'all?"
Early this month, Sonam and Anand celebrated their second wedding anniversary in Delhi. Making the most of the lockdown, the two went out of their way to make their day a little more special by arranging for balloons, cakes and presents for each other.
While Anand has been keeping busy with his work, Sonam has been flexing her culinary muscles and cooking up some very appetising dishes for her hubby and the family.