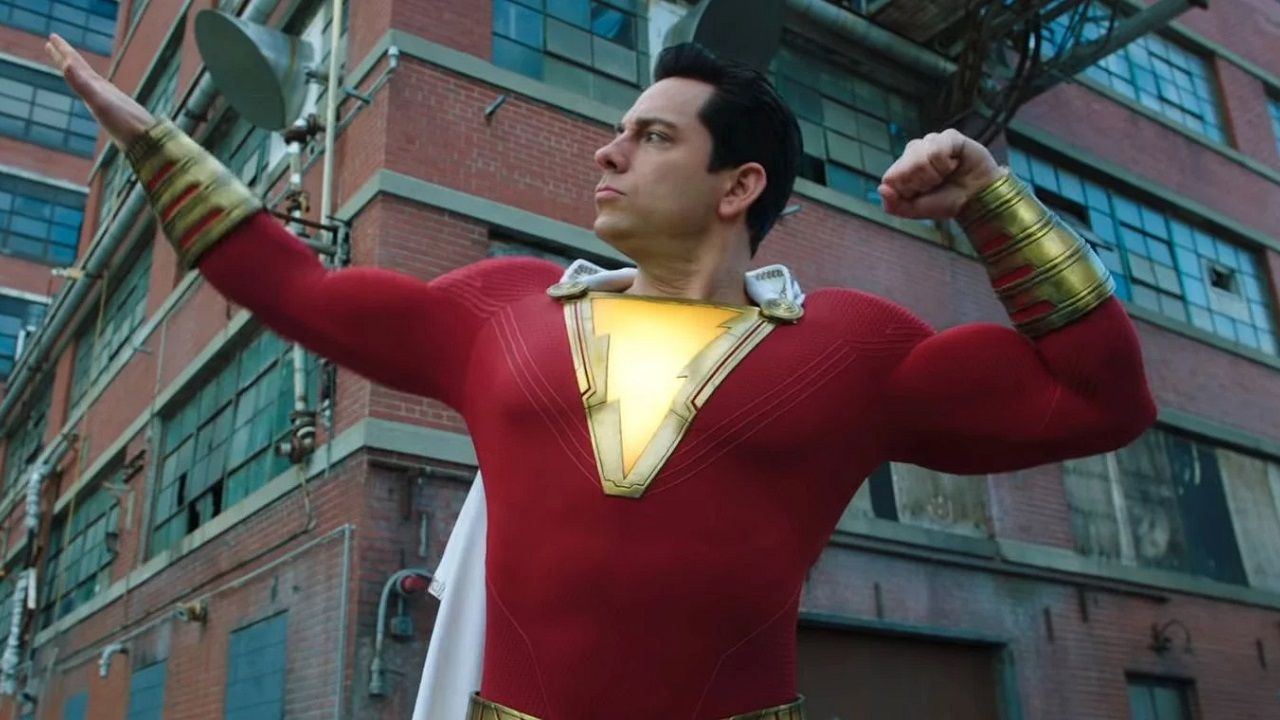 David F. Sandberg has responded to suggestions that Shazam 2's new delay is leading to new reshoots and a "retooling."
Shazam! Fury of the Gods has been shuffled back and forth in Warner Bros. Discovery's release slate a number of times now, but according to director David F. Sandberg, it has nothing to do with the film itself and rumors of reshoots are all fake. The sequel to the surprise hit Shazam! was originally set to be released in 2021 but due to the Covid pandemic holding up filming, the movie ended up sliding way down the schedule to a 2023 release. Earlier in the year, with the movie seemingly complete, the first big WB.D shuffle saw the film switching with Aquaman and the Lost Kingdom to take a December 2022 slot. Now with the movie slipping back to March 2023, there have been rumors of adjustments being made to the film, but Sandberg has been quick to shut down those suggestions.
During a Q&A session on his Instagram stories, the director responded to a question asking if there was any truth in the news that reshoots were happening. He said:
"No. I've seen reports that Shazam is being "retooled" but it's not true. The cut has been locked for quite some time and we're doing final mix, color and vfx right now. Everyone is happy with the film and we're not going to work longer on it just because of the release date shift. They figured Aquaman's previous date was better for us and that's the reason we moved. Definitely not shooting more."
Related:Aquaman 2 and Shazam 2 Delayed Again by Warner Bros. Discovery
Shazam 2's Release Date Shift Avoids a Direct Contest With Avatar 2
So far, there has been very little detail revealed by Warner Bros. Discovery as to why the recent shifting to premiere dates happened, with the Shazam and Aquaman sequels both being shuffled backward along with The Flash. The only reasonable assumption for Shazam! Fury of the Gods to be moved from its December release date is that the company don't want to see it in direct competition with Avatar: The Way of Water, which seems certain to dominate the holiday box office around the world.
There has been a lot of speculation recently over where movies like Shazam fit into new CEO David Zaslav's bigger picture for the DCEU. With Zack Snyder's universe now completely out of the picture, and Dwanye Johnson seemingly expecting Black Adam to be a big part of what comes next for the comic book franchise. With Henry Cavill appearing to be done with his role as Superman, Ben Affleck's Batman on the way out, and Wonder Woman's future still up in the air with her third movie loitering somewhere in development, Aquaman and The Flash are the only two characters with films almost ready to go.
Then again, both of those movies have been overtaken by real-life events, with Ezra Miller's personal issues causing problems for The Flash, and the Johnny Depp and Amber Heard trial creating issues for Aquaman and the Lost Kingdom. It seems like many of the recent delays have been made to give Warner Bros. Discovery some breathing space to work out exactly where the franchise as a whole is heading and who will be a part of it.
#Shazam #Director #Addresses #Reshoot #Rumors

( With inputs from movieweb )