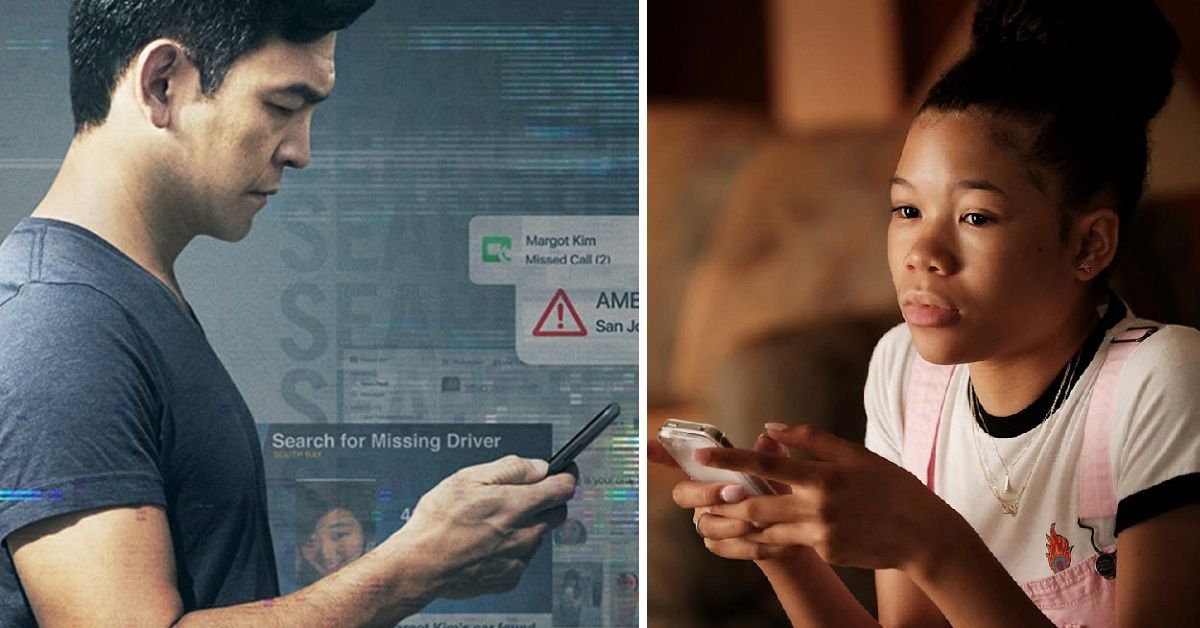 The sequel to the critically acclaimed thriller, Searching, has now been given a release date. Released in 2018, Searching follows a father (John Cho) trying to find his missing 16-year-old daughter and is entirely composed of footage from computer screens, smartphones, and webcams, with the sequel, Missing, expected to follow the same format. Revealed courtesy of Screen Gems, Missing will land in theaters on February 24, 2023.
Described as another Screenlife mystery thriller, plot details surrounding Missing are currently being kept under wraps. We do know, however, that the story will not "follow the same characters or plot line as the original," and will instead "feature a new set of characters and an evolved Screenlife thriller format where the story plays out on the screens of the characters' devices."
Written and directed by Nick Johnson and Will Merrick, from a story by Sev Ohanian and Aneesh Chaganty, Missing stars Storm Reid, Nia Long, Joaquim de Almeida, Tim Griffin, Daniel Henney, and Amy Landecker.
The first outing, Searching, stars Star Trek's John Cho as distressed father David Kim, who is trying to find his missing 16-year-old daughter, Margot (Michelle La), with the help of a police detective (Debra Messing). David files a police complaint in order to find his daughter; however, a string of hidden truths unravels when he checks her laptop. Set entirely on computer screens and smartphones, the movie uses the likes of video calling and instant messages to tell the story, a method that has now been dubbed "Screenlife."
Searching was met with both financial and critical success, grossing $75 million against a budget of less than $1 million and achieving a rating of 92% on Rotten Tomatoes.
Missing Will Continue the 'Visual Language' of Searching
While little is known about what Missing will entail, the producers behind the sequel have since released a statement that offers some insight into what audiences can expect from the Screenlife follow-up.
"With such restrictive visual parameters, a movie like [Missing] requires a fresh visual style to separate it from the original," Searching director and Missing producer Aneesh Chaganty said in a statement. "I've contributed what I can to this growing sub-genre. But if there's anyone on the planet with the potential to take it even further, it's Nick and Will, who were there from the beginning."
"Searching is so far the most successful movie shot in the Screenlife format and the sequel is set to become a new milestone," producer Timur Bekmambetov added. "What seemed like an experimental technique a few years ago has been given a momentum now with more and more industry professionals turning to this digital filmmaking technique."
"On Searching, Will and Nick pioneered a new visual language and pushed the boundaries of what editors could contribute to a film," producer Natalie Qasabian said. "We are lucky and beyond excited to be working with them in their new roles as writers and directors on the sequel."
Missing is set to be released in theaters on February 24, 2023, by Sony Pictures Releasing.
#Searching #Sequel #Missing #Release #Date

( With inputs from movieweb )