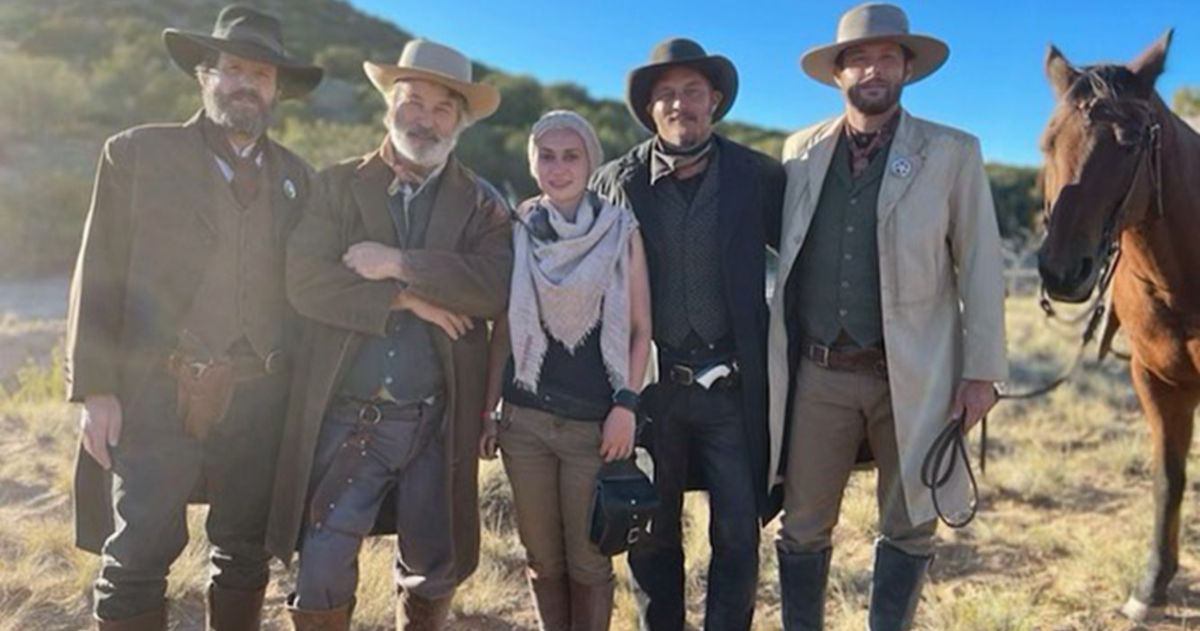 It's not yet clear when filming will resume, but the plan is to finish the production of Rust later this year.
Production on Rust has not been affected by the criminal charges getting filed against the movie's lead star and one of its producers, Alec Baldwin. It was recently revealed that Baldwin was getting charged with two counts of involuntary manslaughter in relation to the death of cinematographer Halyna Hutchins. Set armorer Hannah Gutierrez-Reed has also been charged while assistant director David Halls accepted a plea deal to a charge of negligent use of a deadly weapon.
The announcement of the criminal charges comes months after Baldwin and the filmmakers revealed their plans to finish the movie. That news came as a wrongful death lawsuit filed by Hutchins' widower, Matthew Hutchins, was settled with the Rust team. Matthew Hutchins was also announced to be joining the project as an executive producer, and it was noted in a statement released at the time that the film would be completed as a way of honoring Halyna's memory.
"I have no interest in engaging in recriminations or attribution of blame (to the producers or Mr. Baldwin)," Hutchins' statement read. "All of us believe Halyna's death was a terrible accident. I am grateful that the producers and the entertainment community have come together to pay tribute to Halyna's final work."
Related: Rust Actor Defends Alec Baldwin, Says Gun Safety Isn't Actor's Job
Rust Will Be Finished
It was previously reported that the plan was to continue filming Rust in January 2023, albeit at an entirely different location. With the month coming closer to its end without any new updates, there had been speculation that the movie would be shelved. However, Rust Movie Productions, LLC attorney Melina Spadone tells Fox News that the film is still "on track to be completed with Mr. Baldwin in the lead role and Joel Souza as director." Of course, the new set will include "on-set safety supervisors and union crew members, and will bar any use of working weapons or any ammunition."
Rust may not have resumed filming by this point, though the plan is still to start filming again sometime in 2023. The hold-up seems to be in finding a new location, as the project is moving outside of New Mexico where the accident occurred. It remains unclear where filming will resume, or who will be serving as cinematographer in place of Hutchins for the remainder of the production.
Rust is a story set in 1880s Kansas, following Baldwin as an aging outlaw who comes out of hiding to rescue his teenage grandson (Brady Noon) from an execution for an accidental shooting. The pair go on the run while under pursuit from U.S. Marshal Wood Helm (Jensen Ackles) and bounty hunter Fenton "Preacher" Lang (Travis Fimmel).
#Rust #Set #Resume #Production #Criminal #Charges #Alec #Baldwin

( With inputs from movieweb )