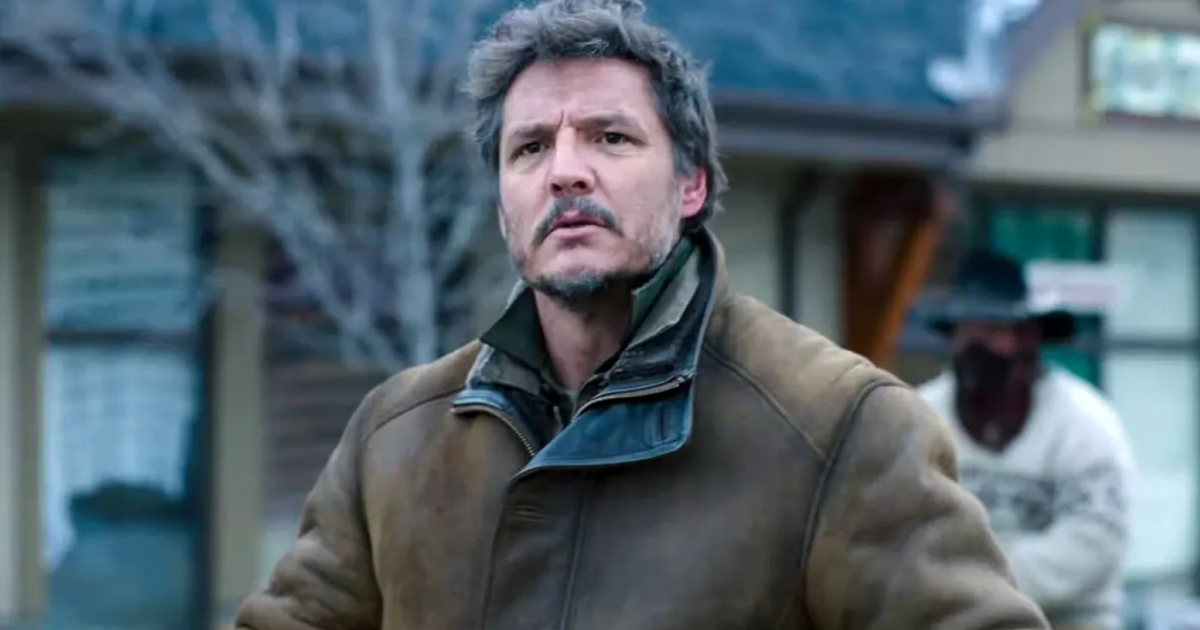 Pedro Pascal is set to star in Weapons, the upcoming horror feature from Barbarian writer and director Zach Cregger. Plot details for the film are being kept under wraps, but The Hollywood Reporter (who first reported news of Pascal's casting) shared that the film "is described as a multi and inter-related story horror epic that tonally is in the vein of Magnolia, the 1999 actor-crammed showcase from filmmaker Paul Thomas Anderson."
The film landed at New Line following an intense bidding war that stemmed from the success of Cregger's directorial debut. Barbarian was released September 9, 2022, and quickly won over audiences and critics. The film grossed ten times its $4.5 million production cost.
In November, Cregger revealed that he was working on the script for his next horror movie (which we now know is Weapons). He shared: "I'm staying now at a friend's house on the East Coast in a secluded cabin and I'm writing it and it's coming along. I'm not there yet, but I'm making way more progress than … I don't know where you heard me say that, but every day is getting better and better. So yes, I am awesome. Feeling very positive."
Cregger will produce the film alongside Barbarian collaborators Roy Lee of Vertigo and J.D. Lifshitz and Raphael Margules of BoulderLight Pictures. Miri Yoon of Vertigo also produces. The film will be distributed worldwide by Warner Bros. Pictures. Production for Weapons is set to begin this fall.
Related: Pedro Pascal Joins Gladiator 2
Pedro Pascal's Upcoming Projects
Pascal's casting in Cregger's upcoming horror epic comes days after the announcement that he would join Connie Nielsel and Joseph Quinn for Ridley Scott's Gladiator sequel. Pascal's list of forthcoming projects doesn't end there. The actor will also appear in Pedro Almodovar's Strange Way of Life, alongside Ethan Hawke. The short film will premiere at the Cannes Film Festival later this month. Among other upcoming projects, Pascal also stars in Ethan Coen's film Drive-Away Dolls, set for release this September, Anna Boden and Ryan Fleck's upcoming Freaky Tales, and the series My Dentist's Murder Trial, co-starring David Harbour.
Pascal rose to stardom following roles on HBO's Game of Thrones and Netflix's crime series Narcos. Since 2019, he has starred as the titular character in the Disney+ Star Wars series The Mandalorian. He reprised that role in The Book of Boba Fett. Pascal's popularity increased earlier this year with the premiere of HBO's The Last of Us; the series has become HBO's highest-rated series ever. His portrayal of Joel Miller in the post-apocalyptic drama has been consistently praised, often accompanied by speculation that the actor will receive an Emmy nomination for his work on the series. Pascal will return for the anticipated second season of The Last of Us.
On the big screen, Pascal has appeared in several films including The Adjustment Bureau, Kingsman: The Golden Circle, The Equalizer 2, Triple Frontier, Wonder Woman 1984, and The Unbearable Weight of Massive Talent.
#Pedro #Pascal #Star #Horror #Epic #Barbarian #Filmmaker #Zach #Cregger

( With inputs from movieweb )