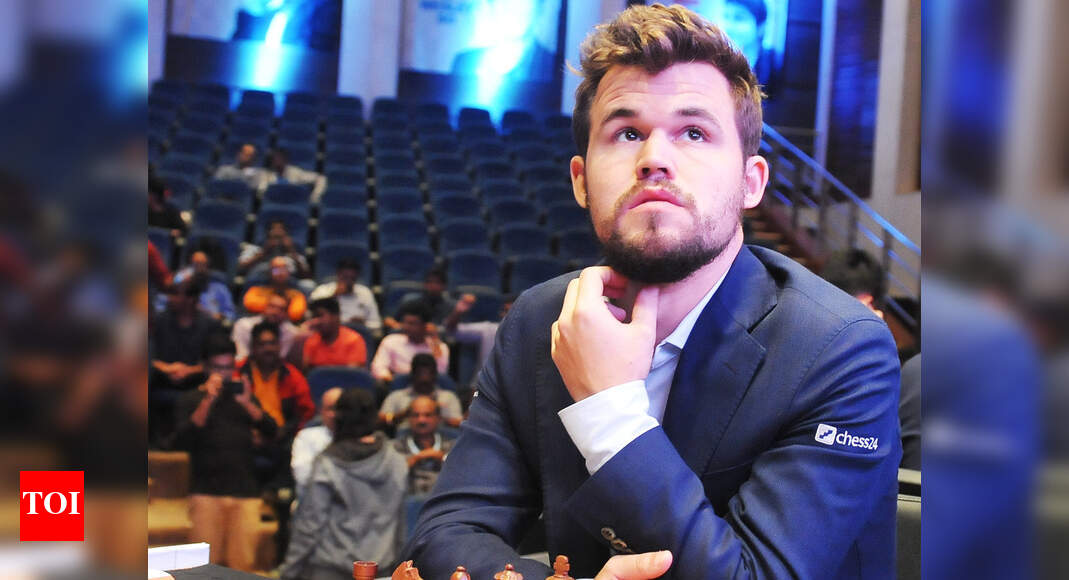 CHENNAI: World champion
Magnus Carlsen
has made winning a habit. He doesn't rest on his past laurels and continues to march in pursuit of more glory. After having dominated over the board (OTB) for years now, the 29-year-old Norwegian has turned all his energies on online
chess
by announcing the $ 1M
Magnus Carlsen Chess
Tour on Thursday with the world's top-rated players featuring in it. In a chat with TOI, Carlsen spoke on the opportunities for chess in the online space and more. Excerpts:
Do you feel online chess is the space where the game is headed at the moment?

Lately there is definitely a movement in that direction, but I believe over the board chess will return soon too. Online and over the board can and should co-exist. More tournaments overall will benefit both players and fans.
With $1M as the total prize money, do you feel the advertisers are beginning to see enormous potential in this space?


Yes, the Magnus Carlsen Invitational showed there is significant interest in the game online and a potential to keep growing. Let's see where we are in a year's time.
Having hosted a tournament like MC Invitational in recent times, what typically have been the challenges for you from an organizer's perspective?


Luckily, I mostly keep out of the organizing side and focus on chess. But yes, there have been challenges with getting the technology right. You saw that early on in the Magnus Carlsen Invitational, but those challenges were overcome.

Having been a player all your life, how have you tuned up to the role of an organizer?


I can't say I am an organizer. I have been heavily involved in determining the format and choice of participants, but there is a team at chess24.com which puts the event on. My main job is to play.
While MC Invitational was a super-GM tournament, do you see a potential in hosting tournaments for lower-ranked players in the coming months?


Within Chess24 and Play Magnus — I think we will. We are only beginning the journey with online chess, and we will see where it takes us. There is a lot of potential there.
You play chess. You are also into poker and even dabble with football. Is there any sport you would want to learn or play at this point?


I've missed playing football, but fortunately we have been able to start playing again this week! Several years ago I became a basketball fan as well. It would be great to make real progress as a football and as a basketball player.