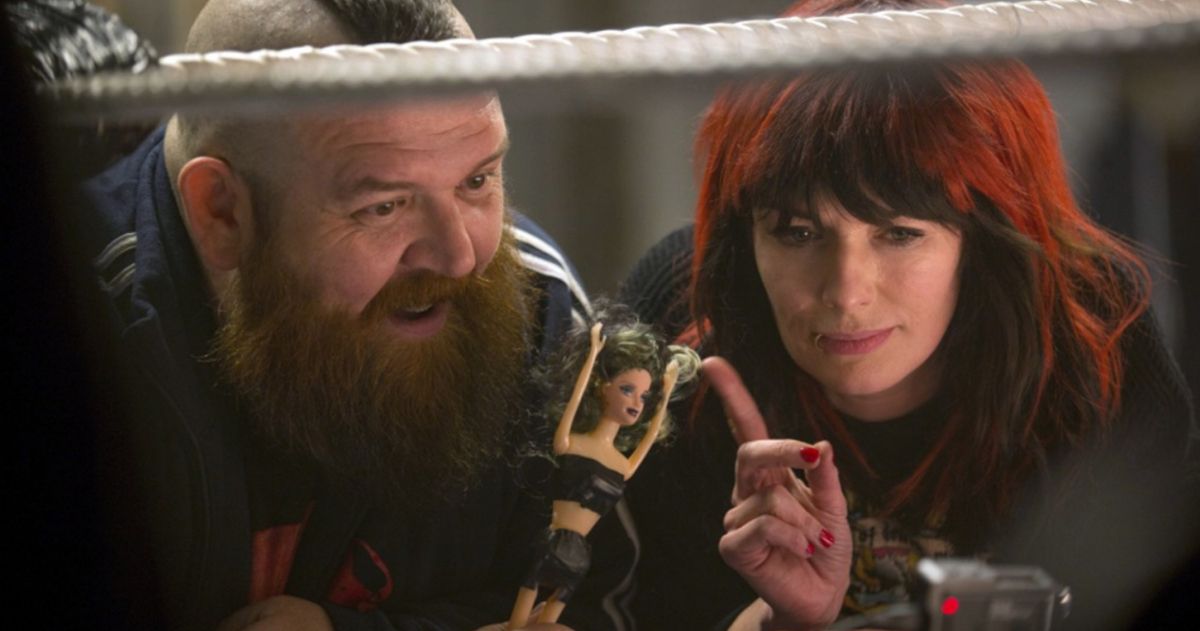 The upcoming horror thriller Svalta has officially named its lead stars. Nick Frost (Shaun of the Dead), who wrote the screenplay for the film, will be co-starring alongside Lena Headey (Game of Thrones). This marks a reunion for the two actors who previously portrayed a married couple in the WWE movie Fighting with My Family, playing the parents of Florence Pugh's Paige. Per Deadline, Frost also commented on working with Headey again in a statement.
"Take a gentle English family and send them on holiday to a tiny island full of maniacs. Simple. Not so much Nuts In May. More 'Nuts in Mayhem,'" Frost said. "After working with Lena in Fighting with My Family I couldn't imagine anyone else in the world I'd want to play Susan. So I was absolutely thrilled when I heard she'd not only read the script but she actually liked it enough to do me the great honor of saying yes and once again being my on-screen wife."
Svalta, directed by Steffan Haars and Flip van der Juil, follows a family "on their summer vacation to a remote island with a dark past. There, they discover that a serial killer is on the loose and that unfortunately for them, the hostile locals have no interest in helping them."
Headey may be best known for her acclaimed role as Cersei Lannister in the HBO juggernaut Game of Thrones. She has also appeared in movies like Dredd, The Purge, and Pride and Prejudice and Zombies, and recently provided voiceover work for this year's animated movie DC League of Super-Pets. Along with her role in Svalta, Headey is also set to appear in the upcoming political miniseries The White House Plumbers with Woodey Harrelson, Domhnall Gleeson, and Kiernan Shipka.
Meanwhile, Frost is known for his frequent collaborations with Simon Pegg, such as Shaun of the Dead, Hot Fuzz, and Slaughterhouse Rulez. More recently, he co-created and starred in the comedy horror series Truth Seekers alongside Pegg. Frost has also been starring in the HBO series The Nevers.
Related: Exclusive: Lena Headey is Confronted by Her Crime Boss Ex in 9 Bullets Clip
Will Simon Pegg and Nick Frost Reunite for Svalta?
The new report about Frost and Headey's casting does not make mention of any other actors involved with the film. However, back in 2019 when the project was first announced, it had been reported that Frost would be renting with Pegg once again for Svalta. It wasn't clear if there were also plans at that time for Pegg to star, though he was reportedly on board as a producer.
Svalta is being produced by Frost, Wayward Entertainment, Resolute Films, Film Service Finland, and XYZ Films. A release date has not yet been announced.
#Nick #Frost #Lena #Headey #Star #Serial #Killer #Horror #Film #Svalta

( With inputs from movieweb )