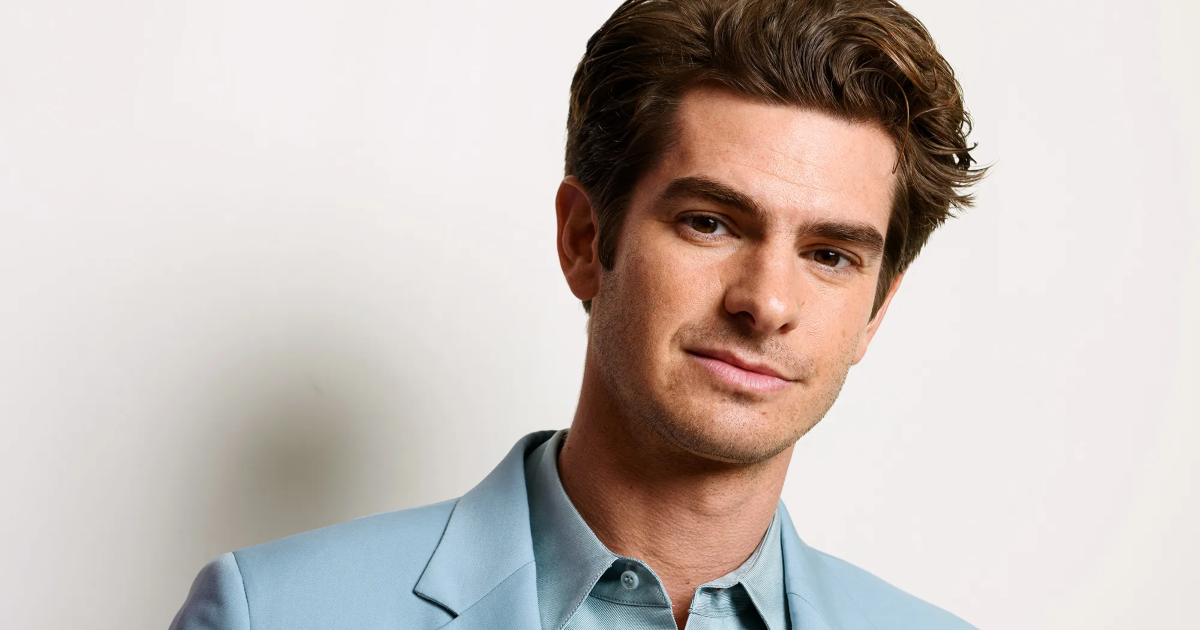 If you're a fan of stargazing or cinematic biopics or both, a new feature project is about to combine both together in what will surely be a spectacularly astronomical display. Per The Hollywood Reporter, Sebastián Lelio is set to direct a new biopic called Voyagers, about the lives of incomparable astronomer Carl Sagan and his wife Ann Druyan, who directed award-winning documentaries. Both roles will be filled by Andrew Garfield and Daisy Edgar-Jones respectively.
Voyagers is set to be a star-filled biopic in every sense, with Sebastián Lelio at the helm. He previously directed psychological drama The Wonder (2022), which featured Toby Jones (Tetris) and Florence Pugh (Don't Worry Darling). Producers on the film will include Ann Druyan herself, along with Lynda Obst and Ben Browning of FilmNation Entertainment who is currently shopping the project at Cannes. The script, based on interviews with Druyan and others who worked on the Golden Record, is co-written by Lelio and Jessica Goldberg. Starring in the film so far are Andrew Garfield as Carl Sagan himself and Daisy Edgar-Jones as Ann Druyan. The two of them previously co-starred in FX's Under the Banner of Heaven.
The premise of the film will be based in 1977, with humanity preparing to launch the very first interstellar probe missions, Voyager 1 and Voyager 2. Carl Sagan put together a team to come up with a message called the Golden Record that would be carried on these missions into deep space. A compilation of images and sounds that serve as the quintessential representation of humankind on Earth, and would be a first-contact greeting to an extraterrestrial lifeforms that either probe may reach along their journey. Ultimately this mission that becomes a race against the clock also becomes a one-of-a-kind love story that brings Sagan and Druyan together.
Related: Andrew Garfield's Indie Movies, Ranked
Voyagers Will Bring the Emotional Story of a Pioneer to the Big Screen
Co-writer Lelio Goldberg shared nothing but praise and profound appreciation for being able to work on such a project whose impact goes all the way back to his childhood.
"As a nine-year-old boy growing up during Chile's dictatorship, Carl Sagan and Ann Druyan's TV series Cosmos had a profound impact on me, igniting my fascination with life's biggest questions and mysteries… It is a dream to make a movie about the Golden Record and, within it, the inspiring love story between Carl and Ann. I'm thrilled that Andrew Garfield and Daisy Edgar-Jones will be at the center of this epic romance set against the infinite backdrop of space and time."
Druyan also expressed her thoughts on bringing her life story with Sagan to life, providing perspective on the sheer gravity of their relationship and how it rippled into the work they accomplished that will live on forever in the far reaches of space.
"Imagine falling madly, truly in love with one of the greatest humans who ever lived, while creating a complex message about what it is to be alive, a golden record affixed to the first interstellar spacecraft launched by our species, bound to sail the Milky Way galaxy long after Earth ceases to exist. It takes a movie to bring that mythic experience, that cosmic love story to vivid life."
#Carl #Sagan #Biopic #Star #Andrew #Garfield #Daisy #EdgarJones

( With inputs from movieweb )