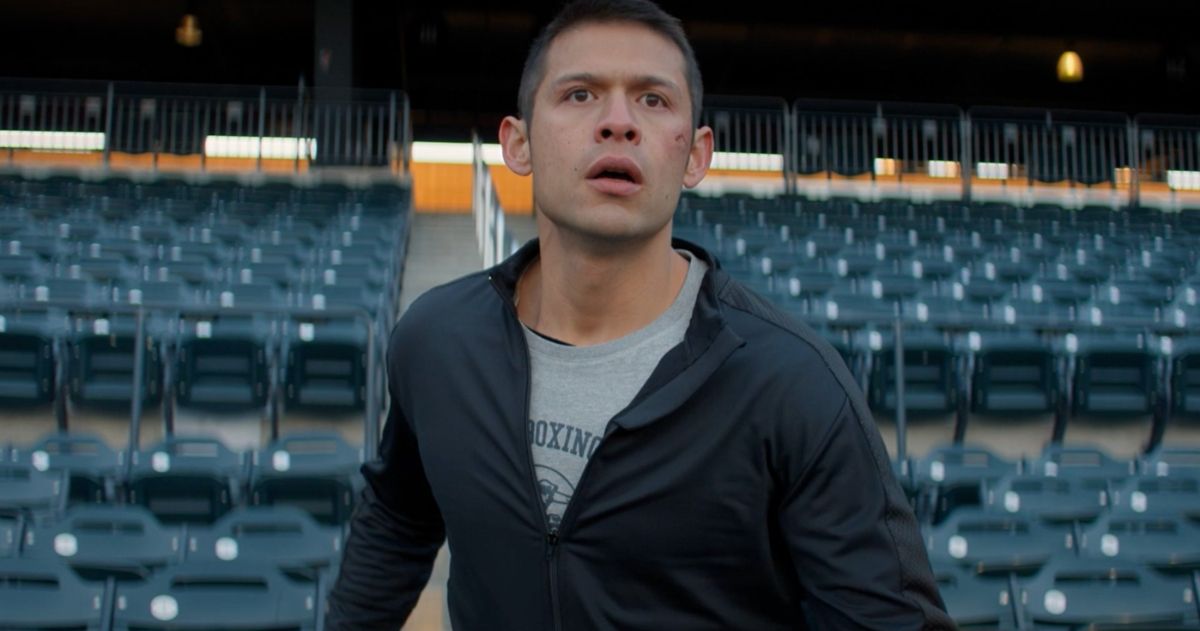 The clip gives a glimpse of David Castañeda and Christoph Waltz in action-packed scenes.
After much anticipation, Roku is making progress on their promise of bringing Most Dangerous Game, back with a new series entitled Most Dangerous Game: New York. A trailer for season two has been released by the streaming service, offering a preview of what's to come. Besides fast-paced action and excitement, the show will also feature David Castañeda from The Umbrella Academy in the lead role.
In the trailer, Christoph Waltz's character, Miles Sellars, introduces Victor (Castañeda) to the risky proposition he is about to embark on. Aside from providing Victor with all the information he needs to succeed, Sellars also offers him a great deal of prize money if he wins. The promise of freeing his sister, who is being held for half a million dollars, convinces Victor to do so, even though he is reluctant. His character faces the world's most skilled hunters, and for every hour he survives, he will earn a generous amount for his bank account. Check out the clip below:
According to Collider, Castañeda couldn't sleep for a few days, thinking about the importance of this upcoming role and how it relates to his personal life.
"Thinking of a man given the opportunity of making money to provide for his sister — it reminded me of my family, their struggle and ingenuity in necessity. This story will connect with them and hopefully many more. Also, Christoph Waltz is the man. I can't wait to jump on this opportunity with Roku and bring the streamers along for a thrilling ride."
Related: The Consultant Series Trailer Reveals Christoph Waltz in Most Menacing Role Yet
The Updated Perspective of a Popular Series
In addition to being the inspiration for the show's concept, Most Dangerous Game is a short story by Richard Connell published in 1924. Many TV shows and movies have adapted the plot since it was released. The earliest version, released in 1932, featured Joel Mcrea and Leslie Banks in the lead roles. In 2022, a new perspective on the classic was presented in theaters with Bruce Dern, Tom Berenger, Judd Nelson, and Chris "CT" Tamburello starring.
Fans of the popular series originally found on Quibi were left in limbo when the streaming platform closed its doors. Fortunately, Roku acquired the show and other content from Quibi, allowing viewers to continue watching it. The series became a sensation when it premiered on April 6, 2020, and its success prompted the network to renew it for a second season. In this new season of Most Dangerous Game, a similar action focused formula is maintained from the previous edition.
Directed by Sam Hill and written by Nick Santora, the highly anticipated thriller Most Dangerous Game: New York is set to premiere on The Roku Channel on March 10 this spring. This thrilling remake of the original show created by Santora, Josh Harmon, and Scott Elder stars Anna Gunn, Ciara Bravo, Martina Ortiz Luis, and Aaron Poole.
#Dangerous #Game #York #Season #Trailer #Unveiled #Roku

( With inputs from movieweb )