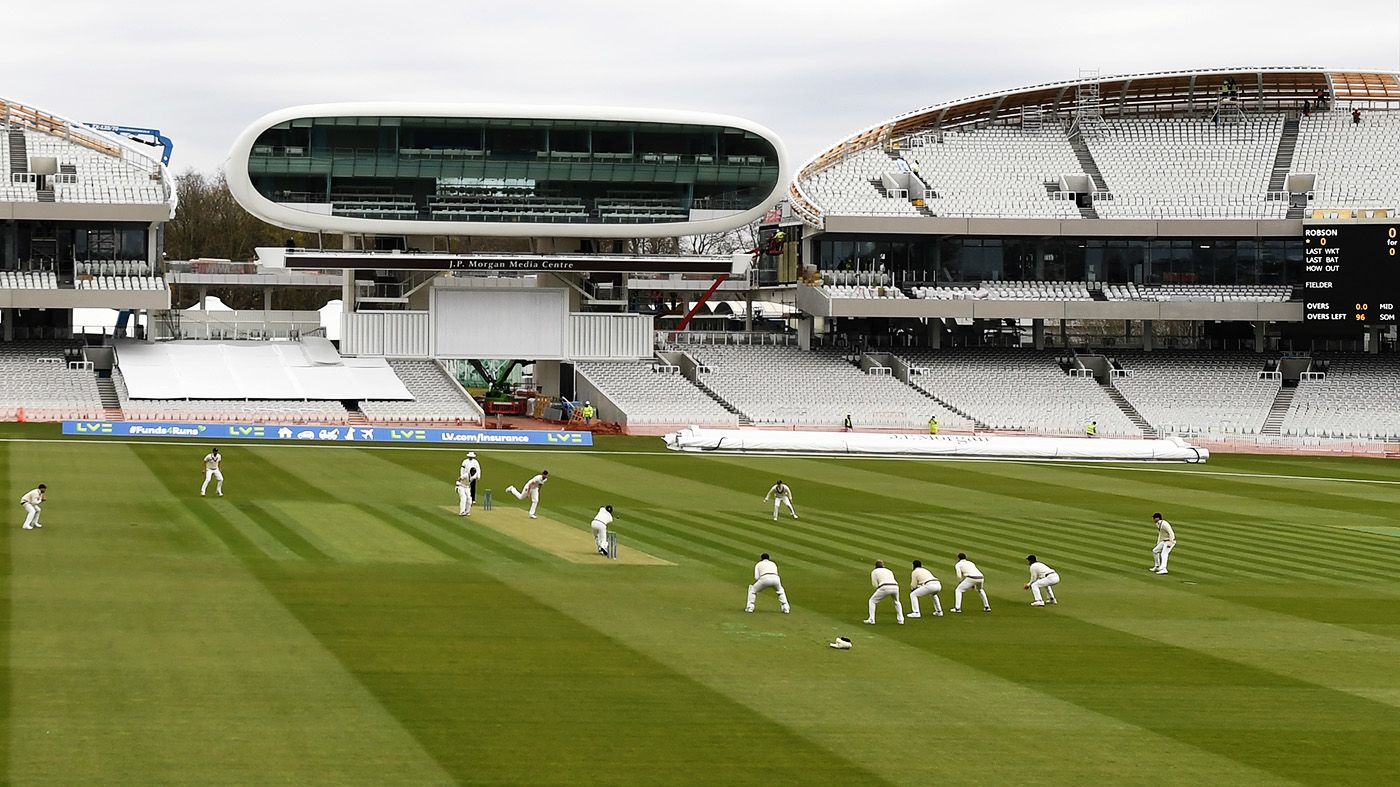 Chief executive Andrew Cornish says "there is no hiding away" from Middlesex's financial difficulties, after acknowledging that the club may require an ECB bail-out after racking up a loss of £952,000 in their most recently published accounts.
In an open letter to Middlesex's members, Cornish acknowledged that a recent report in the Daily Telegraph had been an "accurate depiction" of the club's financial status, following a hit to their revenue from the Covid pandemic in 2020-21, plus a historic pensions miscalculation that has cost the club a further £500,000 to rectify.
However, Cornish also insisted that none of this was "new news", and that with Middlesex forecast to return a profit in 2023, any involvement of the ECB in the club's management was merely a case of putting contingency plans in place, in the event of a "rainy day". At present the club's reserves have been reduced to £179,000, from more than £2 million prior to the pandemic.
"Losses have been significant, the accounts are filed publicly for all to see, as well as being sent to all members and discussed at the AGM, so there is no hiding away from the fact that the last two years have been an extremely challenging time for Middlesex Cricket," Cornish wrote.
"As I have said, none of this is news to Middlesex members … we have made every effort to ensure that this has been conveyed to you in as transparent and open manner as possible."
Unlike the other 17 first-class counties, Middlesex is in the unique position of renting its home ground, Lord's, from MCC – a situation that has both exacerbated their current exposure, given that their sole revenue stream is from county cricket activities, but also ensures that they are debt-free, with their landlords for example footing the bill for last year's £53 million redevelopment of the Compton and Edrich Stands.
For that reason, however, the income that Middlesex receives from the ECB makes up more than 70 percent of their overall figure – £4.733 million out of £6.589 million, according to their latest accounts, including their long-standing county partnership agreement, plus a further £1.3 million in return for agreeing to the staging of the Hundred.
"We are much more reliant on the revenue that the ECB provides through its broadcast deals than our counterparts at other venues," Cornish added. "This difference comes about due to us not owning our own ground and therefore being unable to stage profitable non-cricket events, which some might view as a blessing.
"With such a vested interest in protecting the future wellbeing of the English game, and the counties that are the stakeholders in it, it is only right that open and honest discussions are being had between both organisations to ensure that there is an understanding of our position."
In 2016, Durham was punished for receiving a £3.8 million ECB bail-out, with relegation from Division One, a 48-point deduction for the following season, and a loss of Test status. However, the new ECB leadership of Richard Gould and Richard Thompson, formerly of Surrey, are unlikely to take such a hard line as they seek to make the case that their regime is more supportive of the counties than their forebears.
"We are grateful for the assistance and help the ECB are providing to the Club throughout this process and will continue to liaise with them closely on this matter moving forwards," Cornish added. "They are assured and encouraged that the financial position of the Club at this point is far more encouraging than previously.
"However, whilst unlike many other counties we have no debt, we also have minimal assets and that leaves our cashflow potentially exposed to the seasonality of cricket, hence our need as responsible Directors to ensure the Club has contingency plans in the event of a 'rainy day' – if you'll forgive the pun."
(With Inputs from ESPN)

#Middlesex #admit #financial #concerns #ECB #monitor #clubs #status