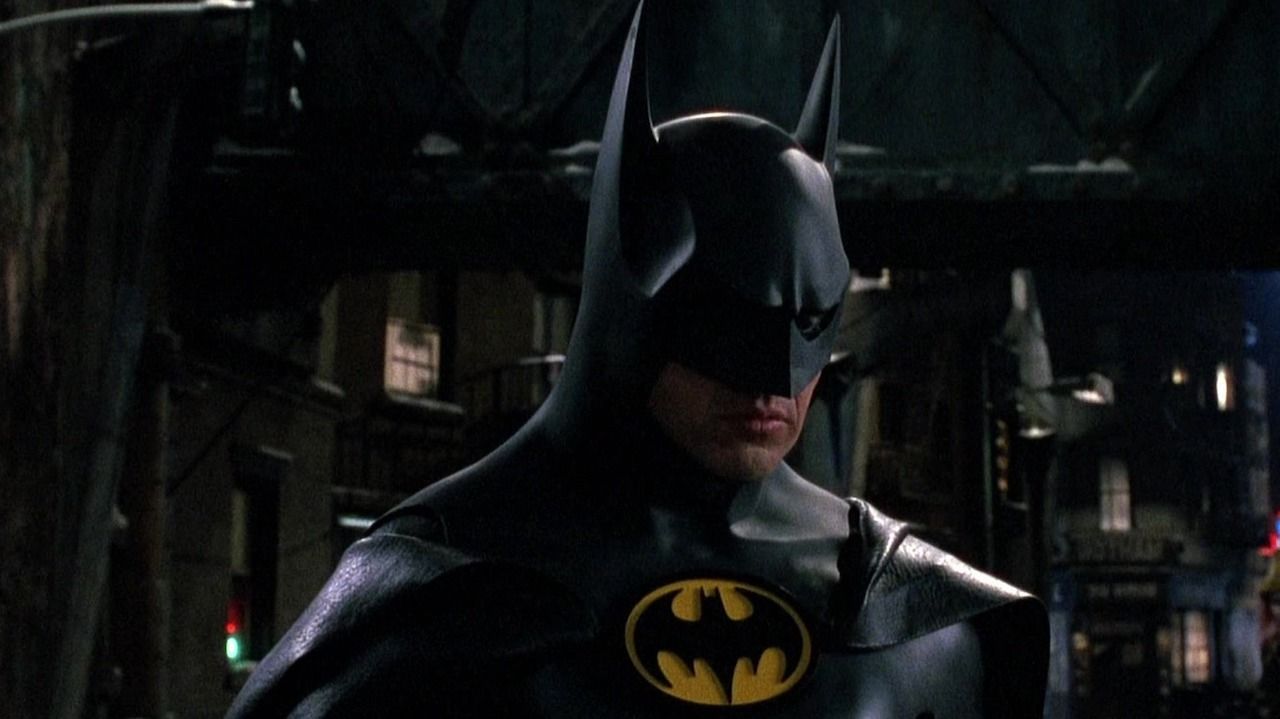 For many fans, Michael Keaton is Batman, and though he is back in The Flash, he recently explained why he left the role after Batman Returns.
In another universe, Michael Keaton may have continued in his role as Batman beyond 1992's Batman Returns, but the actor has explained in a new podcast that a clash with Batman Forever director Joel Schumacher over the overall tone of the character instigated his departure from the franchise for thirty years. While we all know that Keaton will be reprising his role as the original big-screen iteration of the Dark Knight in The Flash and Batgirl movies, there has always been a question over what would have happened if he had not quit the role ahead of the 1995 movie that brought in Val Kilmer as the new face of Batman, and it's one that Keaton covered while appearing on In The Envelope: The Actor's Podcast.
While Tim Burton's Batman and its sequel Batman Returns are still regarded as two of the best Batman movies put on screen, not everyone was keen on the director taking the helm of a third outing, which led to the baton being passed to Joel Schumacher, who wanted to create something that was not quite as dark as the previous Dark Knight movies. When it came to the character though, Keaton explained that he was always invested in the darkness of the character and that it was never really about Batman at all. He said:
"It was always Bruce Wayne. It was never Batman," Keaton said. "To me, I know the name of the movie is Batman, and it's hugely iconic and very cool and [a] cultural iconic and because of Tim Burton, artistically iconic. I knew from the get-go it was Bruce Wayne. That was the secret. I never talked about it. [Everyone would say] Batman, Batman, Batman does this, and I kept thinking to myself, 'Y'all are thinking wrong here.' [It's all about] Bruce Wayne. What kind of person does that?… Who becomes that? What kind of person [does that]?

"And then when the director who directed the third one [came on] I said, 'I just can't do it.' And one of the reasons I couldn't do it was—and you know, he's a nice enough man, he's passed away, so I wouldn't speak ill of him even if he were alive—he, at one point, after more than a couple of meetings where I kept trying to rationalize doing it and hopefully talking him into saying I think we don't want to go in this direction, I think we should go in this direction. And he wasn't going to budge. I remember one of the things that I walked away going, 'Oh boy, I can't do this.' He asked me, 'I don't understand why everything has to be so dark and everything so sad,' and I went, 'Wait a minute, do you know how this guy got to be Batman? Have you read… I mean, it's pretty simple.'"
With the star and director being poles apart in where they believed the character should go, there was never going to be a compromise. While Batman Forever didn't completely lose some of its dark edge, two years later Batman & Robin certainly did, as it created a much more comical and colorful vision of Batman that was closer to the 60s TV show than Burton's gothic fairytale. However, everything happens for a reason, and thirty years down the line, Keaton has been embracing comic book superhero movies again, with his appearance in Spider-Man: Homecoming for Marvel as The Vulture, a role which he will be reprising in upcoming Sony Spider-Man movies such as Morbius, and his return as Bruce Wayne/Batman in The Flash this November.
The Flash Teaser Reveals Michael Keaton's Return as Batman
DC FanDome has given us a new teaser trailer for The Flash which reveals our first official look at Michael Keaton's return.
Read Next
About The Author
#Michael #Keaton #Explains #Left #Batman #Joel #Schumachers #Tonal

( With inputs from movieweb )