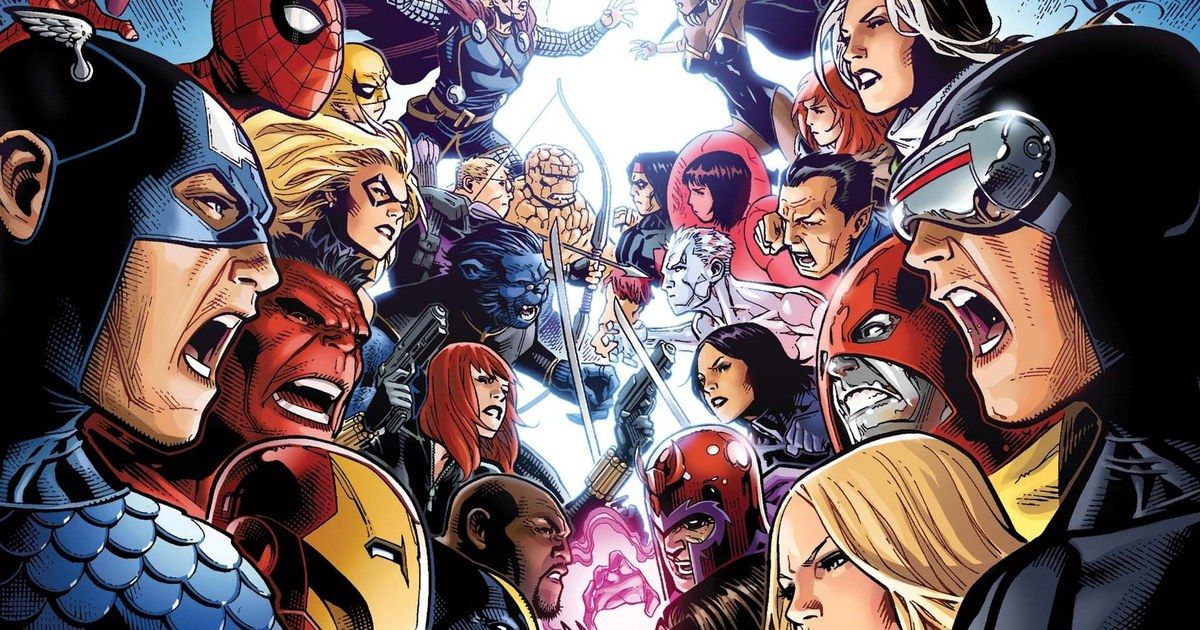 Not too long ago, someone joked that in 2030, newcomers to the MCU will have to watch over a hundred movies and TV shows to know what is going on with the latest release. However, that could be a genuine glimpse of reality as the Marvel bandwagon shows no signs of slowing. During a recent interview, Marvel producer Nate Moore doubled down on the belief that there could be no end to where the MCU could go in the future.
When Iron Man blasted into cinemas back in 2008, Marvel Studios took a huge gamble with their future and created the Marvel Cinematic Universe without much hope of being able to tell more than a few stories. Then Iron Man was a hit, the subsequent releases were hits, Disney jumped on board, and the franchise never looked back. Although it would have seemed like a pipe dream a decade ago, the MCU is now a multi-platform franchise that is one of the first in history to feel like there is nothing that would see it shut down. Speaking on The Town with Matthew Belloni, Moore responded to being asked when the MCU would end.
"I mean, I think it can go for a long time. I think we have to continue to… We can't sit back on our laurels. We can't think we have the answers. We have to continue to push the envelope as far as genre and what we're willing to explore. But to me, Marvel movies are just movies. Our source material is just… It'd be like saying, 'Hey, are movies about books gonna go on forever?' Probably."
Related: The Guardians of the Galaxy Holiday Special First Reactions Commend a Charming, Heartfelt, Unique MCU Project
Will Marvel Fatigue Kick In Soon?
The early releases of Marvel's Phase 4 pulled in strong results in 2021, even with the Covid Pandemic causing many films to crash at the box office. All four releases, from Black Widow to Spider-Man: No Way Home, appeared in the top six domestic releases of the year, and the latter of these became one of the biggest movies of all time.
2022 may not have brought the critical success that many hoped for, but the box office has once again spoken volumes for how popular the MCU still is, and Black Panther: Wakanda Forever is now rounding out the phase with the best reviews and possibly the best box office of the year for Marvel Studio. However, some people still believe that, at some point, the MCU will stall and then will fade into obscurity. When faced with the question of whether the MCU would go the way of musicals or Westerns in years gone by, Moore replied:
"But, they came… it's cyclical, right? Things come back. I think we can go for a while. We have a lot of great stuff in the pipeline and stuff, honestly, we can't find room for. One of the great things about Disney+ was, we got to tell stories that we were like, 'I don't know if we're gonna be able to tell that story.' And now, we're like, 'Oh, we have another outlet?' Because, we don't wanna make ten movies a year. That's gonna be bad. Moon Knight, for instance. We've been talking about Moon Knight for a long time and it just couldn't get on the slate 'cause there's too much stuff. But all of a sudden, we have a secondary outlet where we could tell six hours of a cool Moon Knight story that otherwise doesn't exist. And I think there are a lot of other properties that we haven't had a chance to tell. So, I think it can go on for a while, forever's a long time. We certainly don't feel like we're done."
#Marvel #Producer #MCU #Long #Push #Envelope

( With inputs from movieweb )