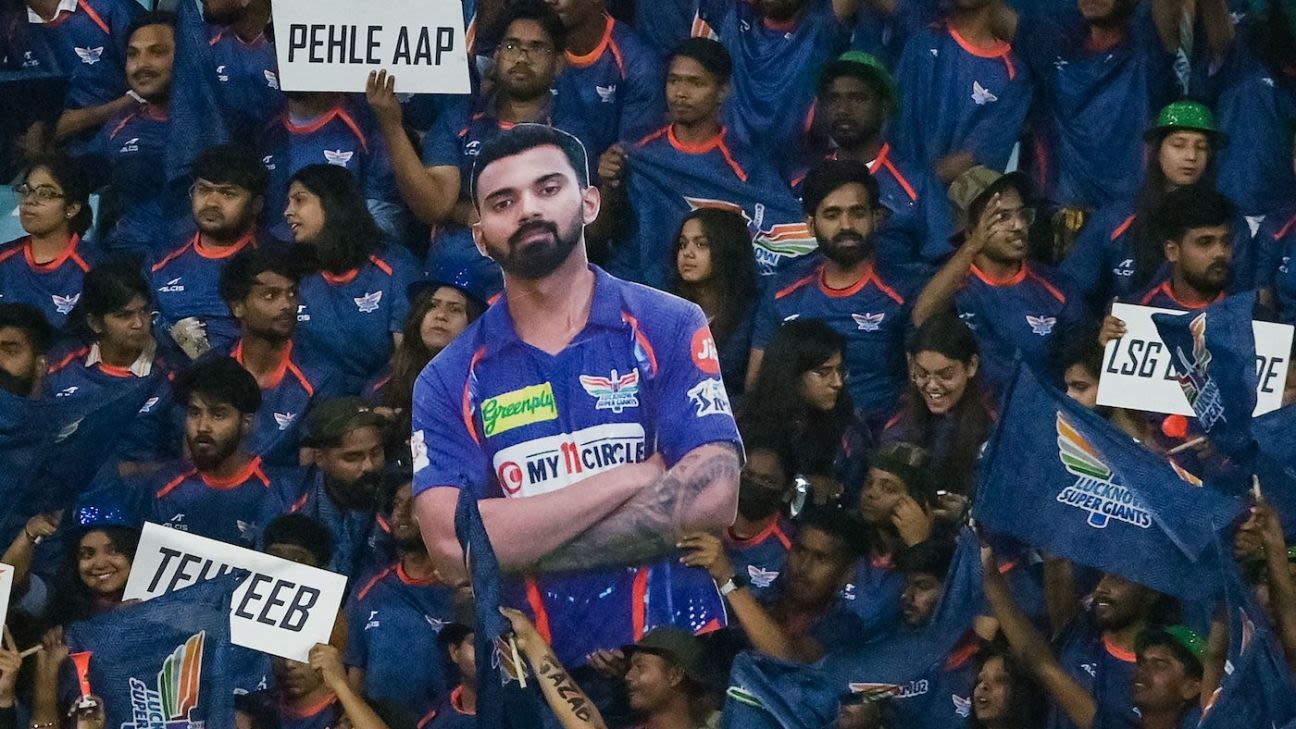 Lucknow Super Giants' IPL 2023 home game against Chennai Super Kings has been brought forward from May 4 to May 3 because of the municipal elections in Lucknow on the original date.
The game was scheduled to have a 3.30pm start, as part of a Thursday double-header, with Sunrisers Hyderabad facing Kolkata Knight Riders in the later game. The rescheduled game will also start at 3.30pm, making it a Wednesday double-header with Punjab Kings vs Mumbai Indians starting at 7.30pm.
That will mean just a one-day gap between matches for Super Giants, who play Royal Challengers Bangalore at home on May 1, while Super Kings have a slightly longer break, since their previous game will be on April 30, against Punjab Kings at home in Chennai.
As such, the IPL schedule has always had to be fitted around elections – nationwide as well as local and statewide ones – because of security reasons. Parliamentary elections forced the 2009 edition of the tournament to be played entirely in South Africa, while the 2014 edition started in the UAE and moved to India only after the culmination of the elections. In 2019, the last time the general elections was conducted in India, the tournament took place in India.
This time, too, some teams had a cluster of matches at home, or away, because of assembly elections in their respective cities/states. As an example, Royal Challengers Bangalore have played four out of their first five matches at home in Bengaluru and will play two of their next three at home too, but then play five games away to account for the assembly elections in Karnataka in the second week of May.
(With Inputs from ESPN)

#Lucknow #Super #Giants #face #Chennai #Super #Kings