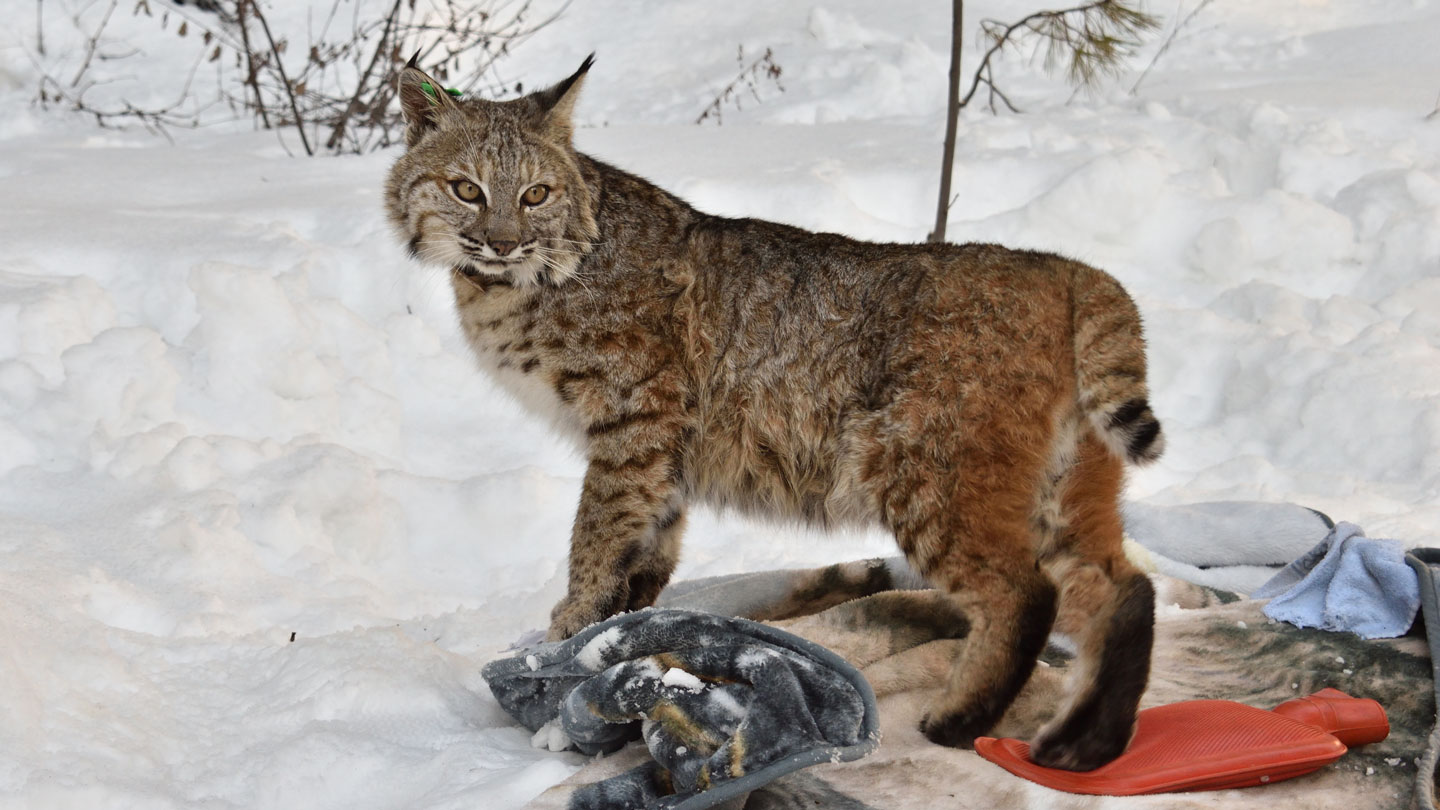 When wild animals take refuge from predators by straying near people, the illusion of safety can be deadly.
In the wilderness, mid-sized predators like coyotes have learned to fear larger carnivores like wolves and cougars, which will violently attack and kill those smaller carnivores. A new study finds that when those larger predators are around, the smaller ones will try to evade attack by moving into spaces shaped by people. But that ends up putting them at a much higher risk of getting killed — by people, scientists report in the May 19 Science.
The study is among the first to show that large cats and wolves shape the behavior of other predators outside of wilderness areas, says Laura Prugh, a wildlife ecologist at the University of Washington in Seattle.
When large carnivore populations plummeted from being hunted in vast stretches of North America, predators less threatening to humans flourished. Then, as large predators were reintroduced into the wild — including wolves in Yellowstone National Park — scientists started to notice deadly (and mostly-one sided) violence erupting between old and new meat-eating residents (SN: 7/21/20).
What the aftermath of this violence looks like is something that Prugh has witnessed firsthand. During a field season in Alaska, the wildlife ecologist came across the remains of coyotes massacred by wolves.
"The wolves had buried [the coyotes'] heads in the snow," recalls Prugh. "It was a little macabre."
Understandably, smaller predators will try to stay clear of their murderous kin. Yet how this works outside of wilderness areas is unclear. Some animals will hide from danger in spaces shaped by people — be it farms or suburbs — in a phenomenon called the human shield effect. But other research indicates that mid-sized predators keep away from people when given the chance.
"Animals are really, really scared of humans," explains Taal Levi, a wildlife ecologist at Oregon State University in Corvallis, who was not involved in the study. In experiments where scientists played recordings of either growling or human voices, smaller meat-eaters like coyotes were more likely to "avoid areas where you play recordings of Rush Limbaugh or people talking in general," he says.
To see how smaller predators behave near human territory, Prugh and her colleagues attached radio collars to 37 bobcats and 35 coyotes, as well as to 22 wolves and 60 cougars, in two rural areas of Washington State. These collars tracked the location of the animals every four hours for up to two years — "one of the most impressive datasets" on predator movement outside of a wilderness area to date, Levi says.
Tracking these animals revealed that coyotes and bobcats, the mid-sized predators, were twice as likely to spend time near ranches, roads, fields and towns when large carnivores were around. But the animals traded one threat for another: People shot, trapped or otherwise killed 25 bobcats and coyotes during the study period. Wolves and cougars killed just eight, meaning people killed three times as many coyotes and bobcats than the large predators.
This may be because animals aren't good at reading danger signs from people in a modern world, Prugh says. A coyote is unlikely to make the connection that a person is behind a gun. But the smell and sound of wolves — which evolved alongside coyotes for millennia — are hard to forget if you've been attacked.
The study shows that large carnivores shape the behavior of smaller predators even outside wilderness areas, something not all scientist agreed would be the case, Levi says.
"As wolves recover outside of national parks, there was this major question about whether they could recover enough to actually fulfill their ecological role" of controlling the numbers of smaller carnivores, he says. This study shows that large carnivores can — and will — shape how smaller meat-eaters live and die near people.
#Large #predators #push #coyotes #bobcats #people #demise

( With inputs from sciencenewsorg )