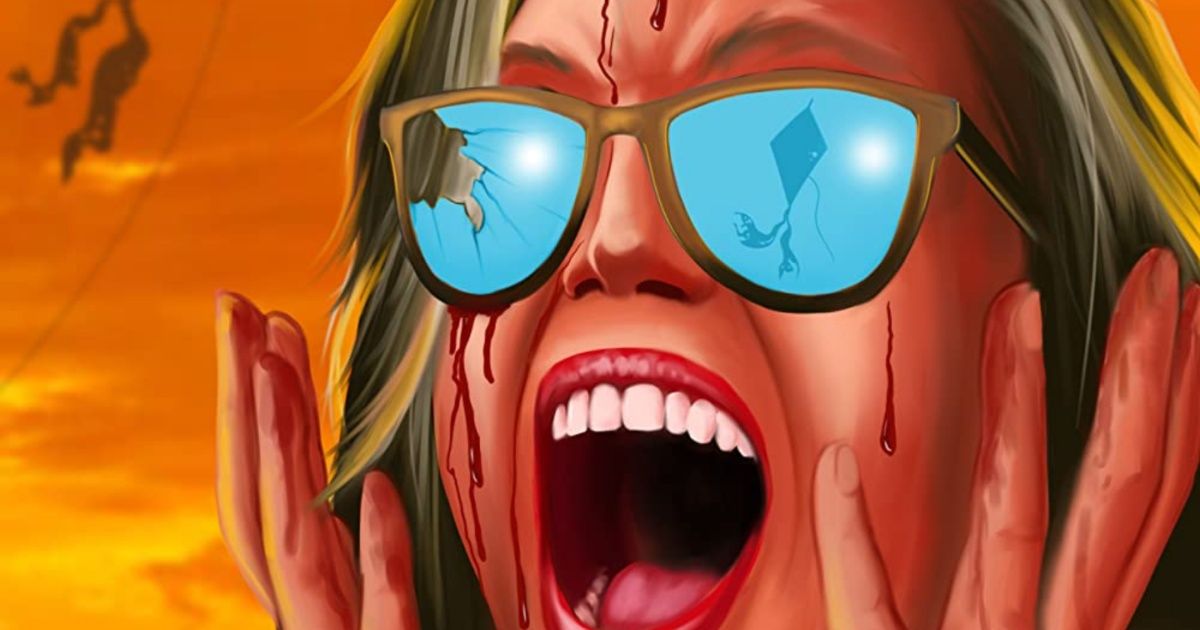 The official trailer has been released for the indie horror film Killer Kites, and given the interest it's already been generating, the movie has even been released early. Initially, it was announced that Killer Kites would be released on Digital outlets later this month, but the positive reaction to the fun trailer has resulted in the film getting flown out immediately. So, Killer Kites is now available on Digital (which includes immediate availability on Amazon), and for a sneak peek at how wildly amusing the movie seems to be, you can check out that much talked about trailer below.
From the makers of Sewer Gators, Killer Kites is directed by Paul Dale and Austin Frosch. It stars Manon Pages, Austin Naulty, and Carter Simoneaux. The official synopsis for the movie is as follows:
When Abby's grandma dies, the only thing she inherits a stupid kite – after giving it to her brother; he is mysteriously killed and the kite disappears. While searching for the truth, she is tangled in a strange supernatural plot, where this killer kite continues to kill! Now, Abby must string together a way to stop the kite before it blows us all away. Kites may not be the scariest monster ever, but they're up there.
Related: 20 Horror Movies That Never Got a Sequel
Killer Kites: Will It Have You Watching the Skies?
The film obviously has a very bizarre concept, but we wouldn't expect anything less from the team behind last year's Sewer Gators. Previously teasing the film in an interview with Rue Morgue, Dale described how the idea was basically a version of Christine but with a killer kite instead of a nice car. Dale also made it clear that the film would be over-the-top with its tongue-in-cheek humor.
"Imagine Christine, but swap out the car for a child's kite – that lops off heads," Dale said. "All I can say without really spoiling anything is that at one point, to try and destroy the kite, they set it on fire. Then, they just end up with a kite on fire – that lops people's heads off."
It sounds like viewers will want to approach this movie the way they would with Sewer Gators. That is to say they should not expect a "serious" film, but something much more silly that's meant to be more fun than genuinely scary.
"I would say what sets this film apart is the sense of humor," he said of Sewer Gators, with that same idea seemingly carrying over to Killer Kites. "If you go into this movie expecting a very serious creature feature, you're going to be very disappointed. This is a movie you should go into a few drinks deep."
Killer Kites is now available on Digital. That includes being available on Amazon. The film is also available for pre-order for Blu-ray and VHS releases. Those will start shipping on May 26, 2023, the day the Digital release was originally planned. The filmmakers have also announced that every Blu-ray and DVD pre-order is entered for a chance to have an on-screen role as a victim in their upcoming horror-comedy film Murder-ritaville. You can acquire the Digital version of the film and pre-order the physical copies at the official website, bythehorns.store.
#Killer #Kites #Trailer #Brings #Threat #Horror #Genre

( With inputs from movieweb )