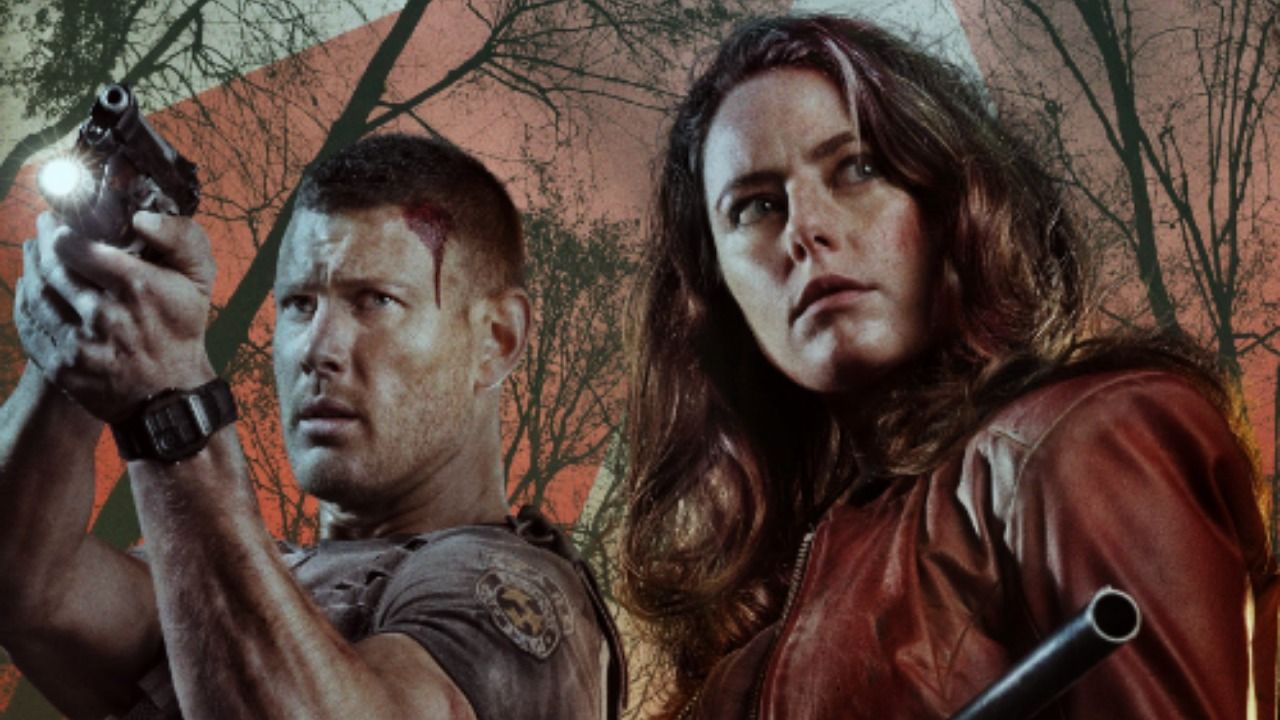 It might be a bitter reunion if the two Redfields find each other in Resident Evil: Welcome to Raccoon City. In the original Resident Evil video game, Chris Redfield served as one of the two playable characters alongside Jill Valentine. His sister, Claire Redfield, debuted in Resident Evil 2 when she heads to a zombie-infested Raccoon City searching for Chris. The characters were both playable in a follow-up game, Resident Evil: Code Veronica.
Johannes Roberts is bringing the Redfields back together again for their return to the big screen in Welcome to Raccoon City, with Kaya Scodelario as Claire and Robbie Amell as Chris. As the movie draws elements from both of the first two Resident Evil titles, both Claire and Chris serve as main characters as part of an ensemble cast. In a new interview with Screen Rant, Scodelario teased that things are a bit rough between the Redfields when the story begins in Welcome to Raccoon City, but despite this, they are siblings and still very much care for one another.
"It's definitely very strained. It's quite tense, which I think is quite a realistic depiction of siblings. There isn't a big happy reunion at all. They turn into little kids and start petulantly arguing with each other as soon as they see each other. But you can still see that there is love there, and there is a bond there. She's quite frustrated with him. She feels as though he isn't seeing the truth, and he very quickly learns that she might just be right."
Scodelario also shed some new light on the Redfields' backstory in this canon. The two had gone down very different paths in life, with Chris becoming a police officer and joining the city's S.T.A.R.S. group, and Claire breaking away to pursue other endeavors. These paths will bring them back together in a big way.
"She left at quite a young age from the orphanage and she turned her back on Raccoon City. She's been on the streets for a while, and she comes back because she's found some information that she needs to share with her brother, Chris because she's pretty sure that something isn't right with the town."
Ultimately, the goal of Johannes Roberts was to make this movie a very faithful homage to the video games. Along with including fan favorites like Chris and Claire Redfield, there were great efforts made for this movie to be more horror and less action, separating it from Paul W.S. Anderson's more action-heavy installments. Scodelario also teased the tons of Easter eggs fans can watch out for.
"Johannes was really adamant about making it a survival horror picture, and there were days on set where we took a lot of time to focus on building tensions in the scene and building atmosphere as opposed to big car crash sequences or anything like that because that's what we feel the fans really want and have really kind of missed and haven't had in a film adaptation before. He's a true fan of the games, which is great. His heart is really in it, and so we've peppered in a lot of Easter eggs and little subtle details that the true gamers will know and will see, and, hopefully, will make them feel quite nostalgic."
In many ways, this seems to be the Resident Evil movie many fans have been waiting for since the late 1990s. Resident Evil: Welcome to Raccoon City will be released in movie theaters on Nov. 24. This news comes to us from Screen Rant.
Is Barry Keoghan Secretly Playing an Iconic Villain in The Batman?
A now deleted online conversation may have revealed the identity of Eternals star Barry Keoghan's The Batman character.
Read Next
About The Author
#Kaya #Scodelario #Details #Redfields #Relationship #Resident #Evil #Raccoon #City

( With inputs from movieweb )