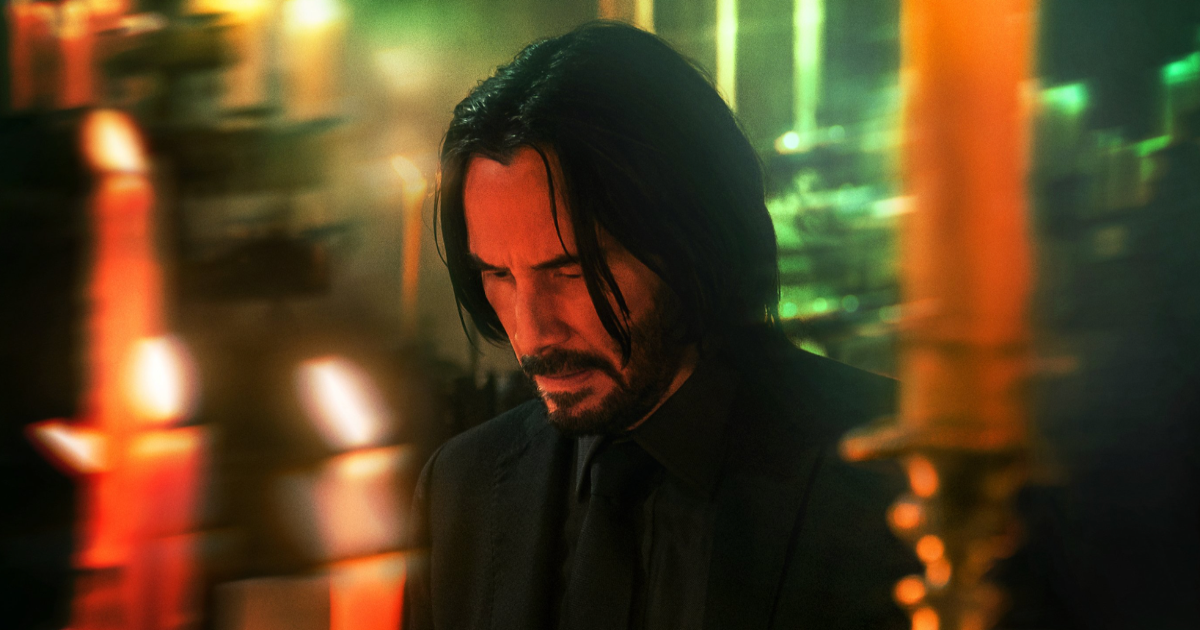 The latest trailer for John Wick: Chapter 4 finds Keanu Reeves back as the unstoppable, dog-loving hitman. While the entire saga has been personal, things now feel more personal than ever as Wick takes the fight directly to the High Table. Released courtesy of Lionsgate, the latest footage teases more of the stunning action set pieces and ever-evolving mythology that John Wick fans have come to know and love. You can check out the new trailer for John Wick: Chapter 4 below.
Introduced back in 2014's John Wick, the last audiences saw of the intrepid assassin, he was being left to once again fight for his life after being declared excommunicado following the events of 2017's John Wick: Chapter 2. Now with a hefty bounty put upon his head, John Wick: Chapter 3 – Parabellum sees Wick fighting for his life and seeking help to save himself from a barrage of ruthless assassins and bounty hunters.
The second chapter ends with Wick being shot by one of his only friends, Winston, before falling from the roof of The Continental. In the final scene, Wick is shown badly injured and teaming up with Laurence Fishburne's Bowery King, with the pair hellbent on taking the fight directly to the High Table. Clearly, Wick has recovered well from such a fall, and will once again ply his trade as he attempts to bring his journey of relentless killing and death to an end.
Now, with the price on his head ever-increasing, John Wick: Chapter 4 sees Wick takes his fight against the High Table global as he seeks out the most powerful players in the underworld, from New York to Paris to Osaka to Berlin.
Related: John Wick 4 Director Teases Keanu Reeves Versus Donnie Yen
John Wick: Chapter 4 Will Punish the Hitman Like Never Before
While you would think that Mr. Wick has suffered more than enough across the franchise so far, returning director Chad Stahelski cannot help but think of new, more savage ways to put his hitman through the wringer. "We keep finding new and interesting ways to have John Wick suffer," the filmmaker explained. "That's where the action comes from. Figure out how to make him suffer, and then design backward."
John Wick: Chapter 4 will also once again reunite Keanu Reeves with his The Matrix co-star Laurence Fishburne, who believes that the upcoming sequel is the best outing so far. "Number four is gonna be … honestly, when I read it I was like, this is the best one … it just was," the actor declared. "From the way that it opens, there are like 3 or 4 really incredible set pieces that are just like, woah. There are new characters, one, in particular, that's so much fun. Well, actually three are crazy fun, and yeah, you know, I got to be in it again. I come back from the dead."
Starring Keanu Reeves, Laurence Fishburne, Ian McShane, Lance Reddick, Donnie Yen, Shamier Anderson, Rina Sawayama, Bill Skarsgård, Hiroyuki Sanada, Scott Adkins, and Clancy Brown, John Wick: Chapter 4 is scheduled to be released on March 24, 2023, by Lionsgate.
#John #Wick #Chapter #Trailer #Finds #Keanu #Reeves #Battling #High #Table

( With inputs from movieweb )