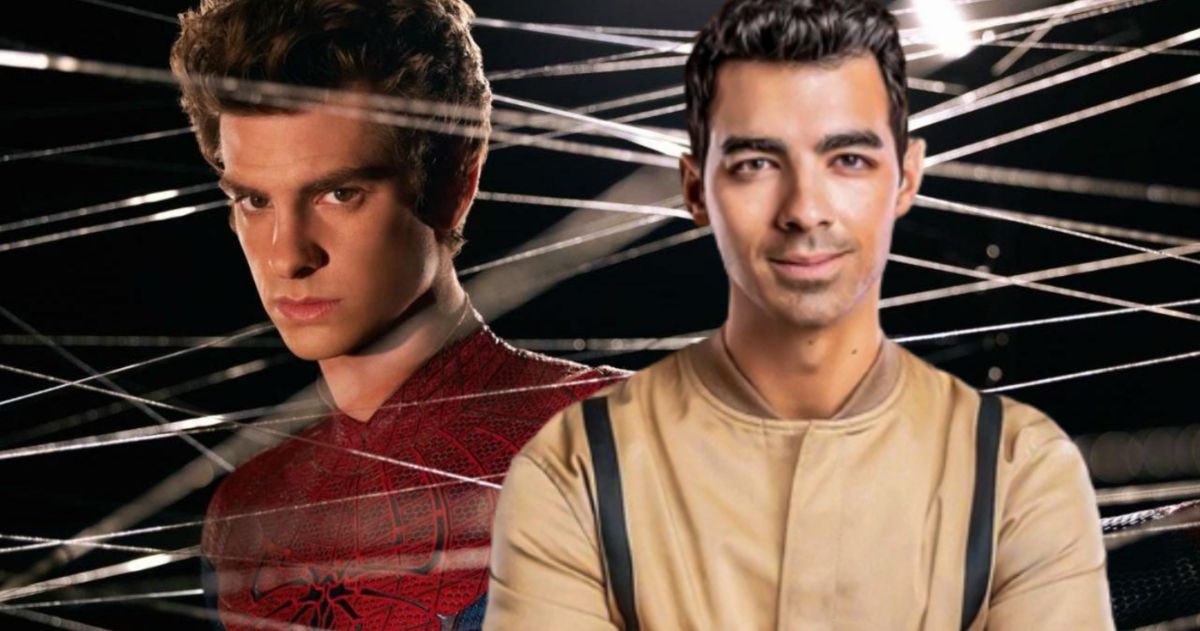 Joe Jonas now believes the right person got the role, but he was disappointed to be passed over at the time for The Amazing Spider-Man.
If it wasn't for Andrew Garfield, it very well could have been Joe Jonas to play Peter Parker in The Amazing Spider-Man. Released in 2012 by director Marc Webb, the film was tasked with rebooting the web-slinger just five years after Sam Raimi's Spider-Man trilogy. There must have certainly been a lot of pressure with the filmmakers to find the best possible casting choice for the new Spidey, considering how popular Tobey Maguire had been in the role in the previous films.
There had been several actors on the short list for The Amazing Spider-Man, with previous names mentioned including Frank Dillane, Josh Hutcherson, and Anton Yelchin. In a new interview with Variety, singer and actor Joe Jonas says he also tried to land the role, and at the time, he actually felt very confident about his odds. As we know now, he didn't get the part, leaving Jonas feeling defeated, though he later realized it was the right call. Here's how Jonas put it when asked if there was ever a role he failed to get that "destroyed" him.
"I can name probably a couple. In the moment, you're destroyed or you're defeated. But you realize this person was brilliant. I remember years ago I was up for Spider-Man and I was so, so excited and it was the year Andrew Garfield got it. Obviously, he was the right one. But I remember that was a big thing at the time, going back for callbacks and the director used to be a music video director. So I was like, 'I got an in here.' But you know what? I love the process of auditioning and putting yourself out there and having to prove yourself."
Jonas didn't get so far as to actually screen test in the Spidey outfit, but that doesn't necessarily mean he wasn't suiting up as Spider-Man in his free time. As Jonas added when asked if he ever got to wear the actual suit for the Spider-Man film:
"No, but I'm sure I had one that I would try on occasionally back in the day."
Related: Alfred Molina Says Spoiling Spider-Man: No Way Home Got Him in Big Trouble at Marvel Studios
Joe Jonas Has Been Finding Other Roles
Rising to fame with his music made with his siblings as part of the Jonas Brothers, Joe Jonas has been finding a place for himself with acting, even if he didn't land the role of Spider-Man. After appearing in the Camp Rock TV movies, Jonas would appear in Zoolander 2 along with providing voiceover work for the films Night at the Museum: Battle of the Smithsonian and Hotel Transylvania 3. He has appeared in different TV shows as well, including recent appearances in Dash & Lily and The Righteous Gemstones.
Jonas can also be seen in a significant role in the new film Devotion, now playing in theaters. Also starring Jonathan Majors and Glen Powell, the film tells the true story of naval officers Jesse Brown and Tom Hudner during the Korean War. You can watch the trailer below.
#Joe #Jonas #Felt #Destroyed #Losing #Amazing #SpiderMan #Role #Andrew #Garfield

( With inputs from movieweb )