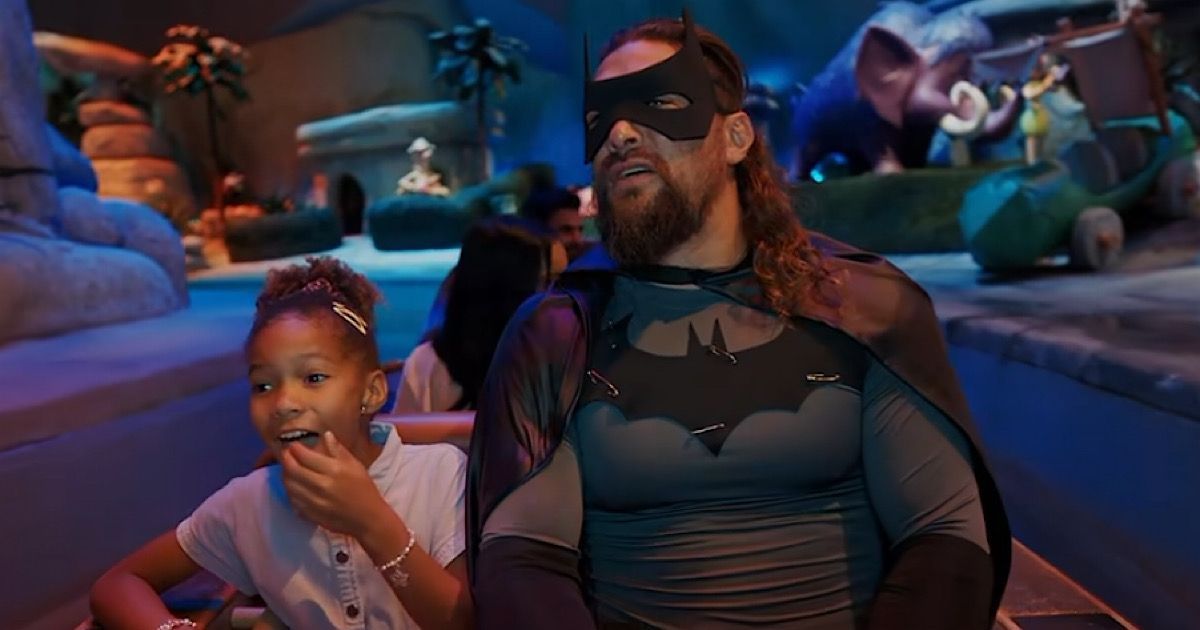 Jason Momoa has already shown that he can be a great hero in Aquaman, as well as a unique villain in Fast X, and now he proves that he could become the most famous vigilante in the comic books universe, Batman.
Momoa began his career in 1999 as part of one of the most popular franchises of the 80s and 90s, Baywatch. Since then, he has gone through major productions such as Stargate Atlantis or Game of Thrones, but his explosion of popularity would come in 2016 when he was officially introduced to the world as the Snyderverse version of Aquaman.
Despite the physical differences with the most classic version of the character in the comics, the actor completely won over fans in 2018 when Arthur Curry had his solo adventure, after having participated in Justice League. The James Wan-directed film was one of the franchise's biggest hits, and it didn't take long for it to win approval for a sequel that will arrive in December.
Unfortunately, a lot has changed since that first film, and Momoa's future as King of the Seven Seas depends in large part on the performance of Aquaman and the Lost Kingdom, which will also fall outside the new official canon since it was part of the old one.
However, all is not lost for the actor, as DC Studios co-CEO Peter Safran expressed that they would like to continue working with him and finish the original plan of turning the Aquaman story into a trilogy. Beyond that, the actor showed interest in becoming another character for DC, the antihero Lobo, to which he fits perfectly, at least physically. And the possibility of him doing so has not been ruled out.
And now he's showing that he also has the skills to don the suit of another famous hero of the comic book company.
Related: New Batman Movie: 7 Directors Who Should Helm The Brave and the Bold
Jason Momoa Does His Best as Batman
Through his Instagram, Momoa shared a video where he can be seen dressed as Batman, as part of an ad he made for Yas Island, a major tourist spot in Abu Dhabi:
"Tried my best to be Batman for a day on @yasisland. Better luck next time."
There is no doubt that Jason does not lack charisma and physical condition to become Bruce Wayne, as well as any other action character. However, what could work against him in order to be the new Batman of the DCU is his age.
It is true that for The Brave and the Bold, the film that will introduce a new Dark Knight, audiences will see a quite adult version of the character considering that he will be joined by his son Damian. But at almost 45 years old, Momoa would still be well above what James Gunn will surely seek for his universe.
For his part, Robert Pattinson will continue to play his version of the Gotham City hero in an alternate reality as part of the Elseworlds titles, returning to the screen in 2025 with The Batman Part 2, again alongside director Matt Reeves.


#Jason #Momoa #Batman #Day #Good

( With inputs from movieweb )