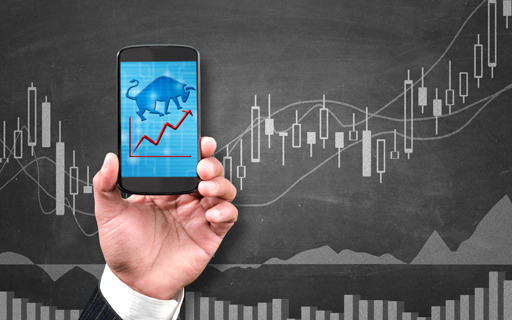 Asian share markets fell today after the US Federal Reserve laid the groundwork for a protracted tightening campaign that torpedoed market hopes for a pause, affected bonds and lifted the US dollar.
The Nikkei fell by 0.1% while the Hang Seng was down by 2.8%. The Shanghai Composite is trading lower by 0.6%.
US stocks ended sharply lower on Wednesday, as comments from Fed Chair Jerome Powell shattered initial optimism over a Fed policy statement that raised interest rates by 75 basis points but signalled that smaller rate hikes may be on the horizon.
The Dow Jones ended lower by 1.6% while the tech heavy Nasdaq Composite ended lower by 3.4%.
Back home, Indian share markets are trading on a positive note.
Benchmark indices staged a gap-down opening today following the trend on SGX Nifty. But as the session progressed, losses were erased.
At present, the BSE Sensex is trading higher by 42 points. Meanwhile, the NSE Nifty is trading up by 7 points.
Titan and Bharti Airtel are among the top gainers today. Tech Mahindra and Infosys are among the top losers today.
Broader markets are trading on a negative note. The BSE Mid Cap index is up by 0.3% and the BSE Small Cap index is trading higher by 0.2%.
Smallcaps is where growth is so check out the three smallcap growth stocks highlighted in this video.
Sectoral indices are trading on a mixed note. Stocks in the finance sector, FMCG sector, and banking sector are witnessing buying.
While stocks in the IT sector and telecom sector witness selling.
LIC Housing share price, which was falling for the past couple of sessions, bucked the trend and gained half a percent today.
Shares of Tube Investments of India and AIA Engineering hit their 52-week high today.
In the commodity markets, gold prices trade lower by Rs 298 at Rs 50,308 per 10 grams.
— Advertisement —
The Great Indian Wealth Project
Showing you how to potentially build a high 8-figure fortune in the long term…
Just from investing in high-quality stocks.
See Full Details
——————————
Meanwhile, silver prices are trading higher at Rs 58,070 per 1 kg.
The rupee is trading at 82.8 against the US dollar. If you're wondering how to profit from a falling rupee, check out our editorial on how a weaker rupee benefits you.
Speaking of stock markets, if Warren Buffett and Charlie Munger are to be believed, you need only two courses in investing. Once you know about these two subjects, then all you have to do is practice and more practice.
What are these subjects and how exactly can one use it to find a large cap stock that can perform like ITC in 2023?
Rahul Shah – Co-head of Research at Equitymaster, answers the question in the below video.
The stock market is buzzing with a lot of action these days as the quarterly results season is on.
Share price of companies are fluctuating 15-20% as a result of the impact of results declared.
Among the best bank stocks, IndusInd Bank, HDFC Bank, and Axis Bank were soaring high after posting stellar quarterly results.
All these banks had posted good quarterly numbers on account of reduction in provisions. However, there are some banking companies which became an exception.
Bandhan Bank's share price saw a steep fall after it posted its quarterly results. On Monday, it plunged 10% to hit a new low.
To know more, read our editorial on why Bandhan Bank share price is falling.
Adani Transmission quarterly results
On Wednesday, Adani Transmission posted results for the quarter ended September 2022.
Adani Transmission's net sales stood at Rs 1,751.5 m for the quarter ended September 2022. It is 162.5% higher from Rs. 667.2 m reported in September 2021.
The company's quarterly net profit stood at Rs. 322.1 m for the quarter ended September 2022. It is 249.9% higher from Rs. 214.9 m reported in the corresponding period year ago.
On a year on year (YoY) basis, the Adani Group firm reported a 32% dip in its consolidated net profit at Rs 1,940 m in September quarter compared to year ago, mainly due to adverse forex movement adjustment.
The company's consolidated adjusted earnings before interest, tax, depreciation and amortisation (EBITDA) stood at Rs. 1,720.3 m for the quarter ended September 2022, up 1.9% from Rs. 1,688 m, reported in September 2021.
Adani Transmission is one of the fastest growing stocks of 2022.
Lupin gets another warning letter from USFDA
Moving on, the US health regulator has pulled up drug maker Lupin for manufacturing lapses, including failure to establish adequate written procedures for cleaning equipment, at its Maharashtra-based plant.
In a warning letter, the US Food and Drug Administration (USFDA) has pointed out various lapses at the Tarapur (Thane) plant which produces active pharmaceutical ingredients (API).
This warning letter summarised significant deviations from current good manufacturing practice (CGMP) for active pharmaceutical ingredients (API).
The USFDA inspected the manufacturing facility from 22 March to 4 April 2022.
A warning letter is issued when the US health regulator finds that a manufacturer has significantly violated its regulations.
In the warning letter the health regulator pointed out the company's "failure to establish adequate written procedures for cleaning equipment and its release for use in manufacture of intermediates and API".
It also pointed out failure on the part of the plant management to establish written procedures to monitor the progress and control the performance of processing steps that may cause variability in the quality characteristics of intermediates and API.
The USFDA also said the plant administration failed to investigate all critical deviations.
If the company plans to resume manufacturing drugs for the US market, notify this office before resuming operations.
The warning letter issued by the USFDA usually identifies the violation, such as poor manufacturing practices, problems with claims for what a product can do, or incorrect directions for use.
The letter also makes clear that the company must correct the problem and provides directions and a timeframe of its plans for correction.
USFDA then checks to ensure that the company's corrections are adequate.
Owing to this and some other reasons, Lupin share price is falling and this news has only spurred another round of negative sentiment for Lupin.
To know what's moving the Indian stock markets today, check out the most recent share market updates here.
For information on how to pick stocks that have the potential to deliver big returns,
Read the latest Market Commentary
What else is happening in the markets today? Dig in…
#Indian #Stock #Market #News #Equity #Market #Sensex #Today #India

( With inputs from equitymaster)