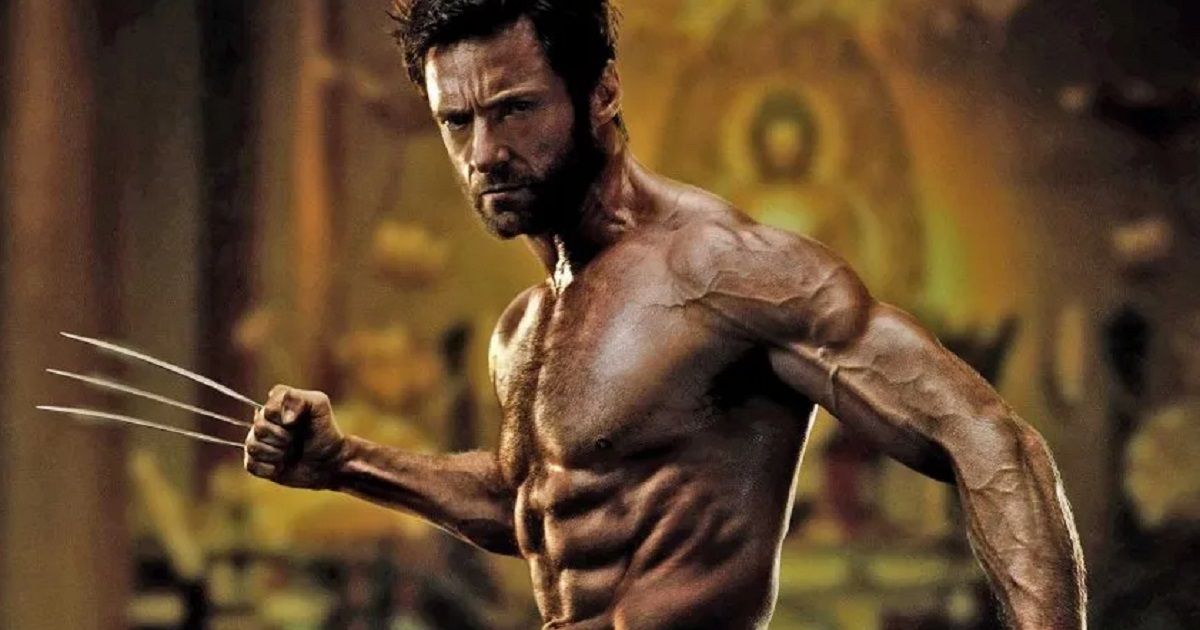 Hugh Jackman is scarfing down more than 8,000 calories per day as he transforms himself back into Wolverine for Deadpool 3.
Reprising the role of the mutant superhero Wolverine means putting the pounds back on for Hugh Jackman. Along with many hours spent in the gym, Jackman has also been increasing his daily calorie consumption to further increase his size. Showcasing just how much he's been scarfing down in preparation for his Wolverine return, the actor posted an image on Twitter revealing the kinds of meals he's been eating each day.
"Bulking," Jackman says in the tweet. "A day in the life. Thank you Chef Mario for helping me stay healthy and properly fed whilst .. Becoming. Wolverine. Again."
Jackman's eating up to six meals on each day, and as Variety reports, it totals up to more than 8,000 calories per day at this point. That includes 2,000 calories worth of black bass, another 2,100 calories of Patagonia salmon, two chicken burgers that add another 2,000 calories, and two grass-fed sirloin steaks, each of which would add yet another 1,100 calories each.
Back in January, Jackman spoke about getting back into Wolverine shape for Deadpool 3 while on The Late Show with Stephen Colbert. He said at that time he was building up toward consuming more than 6,000 calories a day, noting that he had gotten up to 4,000-5,000 at that point. Now it looks like Jackman has surpassed that number and then some.
Related: Deadpool 3 Will Include Several Wolverine Variants, Hugh Jackman Reveals
Hugh Jackman Is Turning Back Into Logan
Jackman has emphatically denied that he ever used steroids when bulking up to play Wolverine in the previous films. That's not so hard to believe when seeing just how much Jackman is eating and spending time in the gym. He said in February while speaking with Chris Wallace for CNN that he relied on eating lots and lots of chicken, so much that he felt like he needed to apologize to vegans and vegetarians.
"I just did it the old school way," Jackman said. "And I tell you, I've eaten more chickens — I'm so sorry to all the vegans and vegetarians and to the chickens of the world. Literally the karma is not good for me. If the deity has anything related to chickens, I'm in trouble."
Deadpool 3 will be released in movie theaters on Nov. 8, 2024.
#Hugh #Jackman #Bulking #Massive #Meals #Wolverine #Role #Deadpool

( With inputs from movieweb )