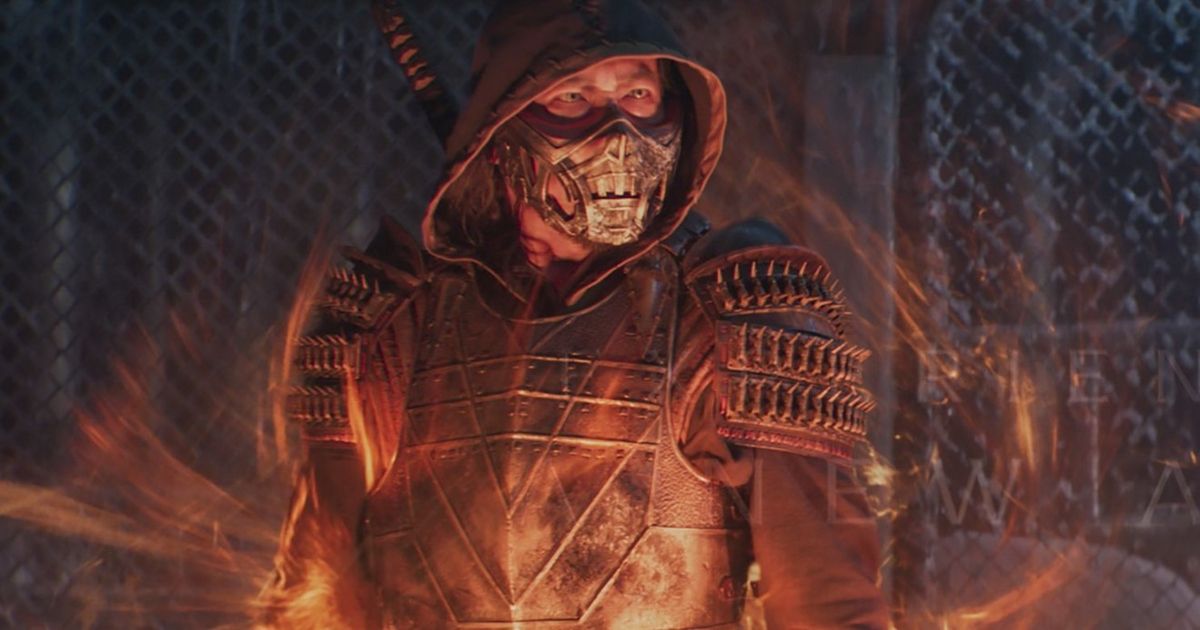 A Mortal Kombat sequel is currently in gestation, but as of now, it's not entirely clear which characters will all be featured in the film. When it was released in the midst of the pandemic last year, Mortal Kombat did rather well with its day-and-date premiere. It did well at theaters given the state of the industry at the time and wound up serving as the most-watched new movie premiered on HBO Max for the year.
It has since been announced that Mortal Kombat 2 is in the works. It was reported that director Simon McQuoid would return to helm the sequel with a screenplay by Moon Knight scribe Jeremy Slater. There isn't yet an official release date and the story still seems to be getting worked out, so many cast members are still uncertain if they will be coming back. That includes Scorpion actor Hiroyuki Sanada, but he's hoping McQuoid and Slater will find a place for him in part two. Here's what Sanada told ComicBook.com when asked if he would be in the sequel.
"I have no idea, I didn't hear anything officially yet. But, I hope they'll make a Scorpion part, and I will get to say 'Get over here!' again."
Related: Mortal Kombat 2: Plot, Cast, and Everything Else We Know
Who Will Play Johnny Cage in Mortal Kombat 2?
One character that we can count on seeing in Mortal Kombat 2 is a fan favorite from the video games that was absent in the first movie. Johnny Cage fans were wondering where the master of the Shadow Kick was when he failed to show up in the film, though his arrival was teased at the end. Hiroyuki Sanada says he doesn't know who might be playing Cage in the movie, but when asked for his opinion, he suggested one of his Bullet Train co-stars.
"That's a good question. I have no idea yet, but maybe one of the assassins from Bullet Train."
Directed by David Leitch, Bullet Train will be making its theatrical premiere on Aug. 5. The action comedy film follows a group of competing assassins on a bullet train with a cast that includes names like Brad Pitt, Michael Shannon, and Aaron Taylor-Johnson. Perhaps their names could also be thrown into the hat for actors to be considered for the coveted Johnny Cage role.
WWE Superstar Mike "The Miz" Mizanin is one person who's been vying for the role. His name has come up with fans often as someone who would be a good Johnny Cage, as his WWE persona is pretty similar to the video game character. The Miz says he's been training for the role just in case he's lucky enough to get the call, as he previously regaled on Ryan Satin's Out of Character podcast.
"I have been working on my splits. I've been working on my kicks. As soon as I saw that Mortal Kombat was out and there was no Johnny Cage yet and my name was literally trending worldwide No. 1, 'We want Miz as Johnny Cage,' I was like, 'If they want that to happen, I need to basically make sure that I am prepared and ready that if that opportunity presents itself, then I will be ready and focused. I will do everything in my power to hopefully get that part if the opportunity presents itself. I have an immense work ethic, and whatever it takes, I will be there to try and do it. And if I don't get it, that's okay too. But I hope the person that does get it will put in the same amount of work and dedication and give the fans exactly what they want because I know what I want out of Johnny Cage. I really do."
Mortal Kombat 2 doesn't have an official release date at this time.
#Hiroyuki #Sanada #Scorpion #Return #Mortal #Kombat

( With inputs from movieweb )