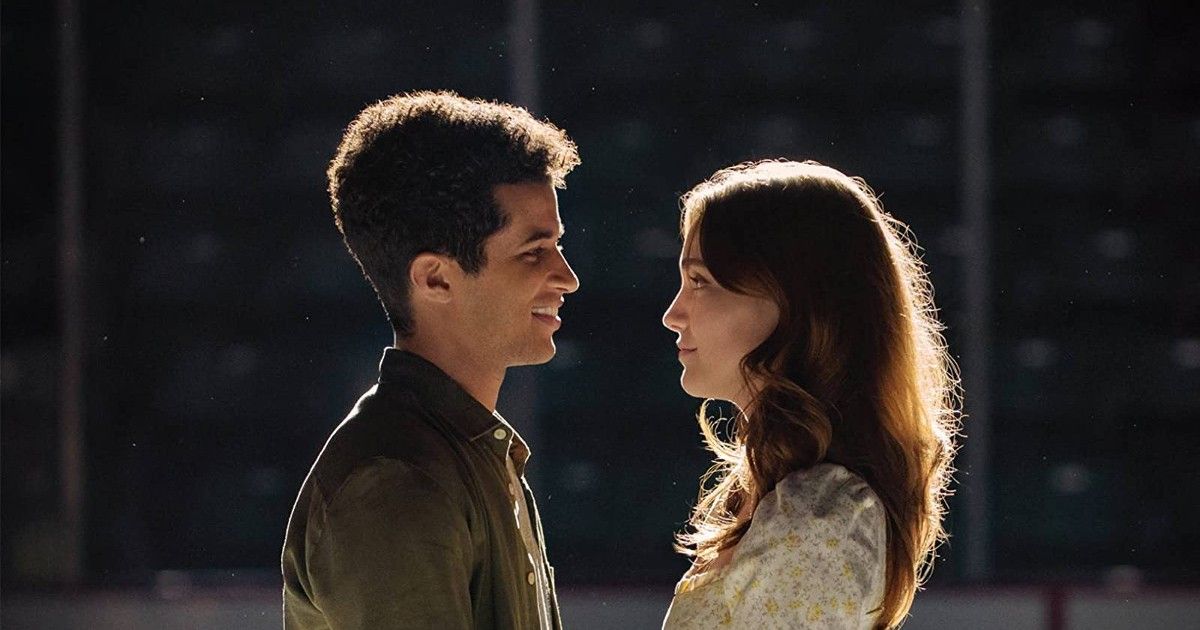 Sometimes saying goodbye is only the beginning.
Netflix has released the trailer for its upcoming coming-of-age romance Hello, Goodbye, and Everything in Between, Collider reports. Based on the bestselling novel of the same name by Jennifer E. Smith, Hello, Goodbye, and Everything in Between follows a young couple that made a pact to break up before college and set out to make their final evening as a couple their "most epic date night yet."
Talia Ryder (West Side Story) and Jordan Fisher (She-Ra) star as Clare and Aidan, the painfully optimistic, self-proclaimed "poster children of modern relationships."
Related: Hello, Goodbye, and Everything in Between: Cast, Plot, and Everything Else We Know
Throughout their final date, reliving important moments in their relationship, the pair begins to realize that love isn't always that cut-and-dry. "I know you wanted it to be painless between you and Aidan," Clare's mom consoles her in the trailer. "It's not how it works. Not when it's real."
As the end of the night draws nearer and the couple can't agree on sticking to the rules they set, Clare and Aidan start to wonder if you can really put a time limit on love.
Watch the hilarious, emotional trailer below:
Directed by Michael Lewen and produced by Matthew Kaplan (To All the Boys I've Loved Before), the romantic comedy also stars Ayo Edebiri (Dickinson), Nico Hiraga (Booksmart), Sarah Grey (Power Rangers), Djouliet Amara, and Em Haine.
Author Jennifer E. Smith, Max Siemers, Matthew Janzen, Aubrey Bendix, Christopher Foss, Jordon Fisher, and Ben York Jones served as executive producers on the film.
Hello, Goodbye, and Everything in Between premieres on Netflix on July 6.
Hello, Goodbye, and Everything in Between is Directorial Debut from Lewen
Michael Lewen is well-versed in romantic comedies. Although Hello, Goodbye, and Everything in Between marks his directorial debut, Lewen produced 2015's Golden Globe-nominated Trainwreck starring Amy Schumer and Bill Hader; he also served as an associate producer on Pete Davidson's The King of Staten Island.
Produced by ACE Entertainment (To All the Boys Trilogy), the screenplay was written by Amy Reed and Ben York Jones (Everything Sucks!); MovieWeb previously reported that Jennifer Robertson (Schitt's Creek), Julia Benson (The Order), Patrick Sabongui (The Flash), Dalias Blake (Altered Carbon), and Eva Day (The Returned) would also be joining the film's cast.
Catch the heartwarming, nostalgic Hello, Goodbye, and Everything in Between streaming on Netflix beginning July 6.
#Goodbye #Netflix #Shares #Trailer #ComingofAge #Romance

( With inputs from movieweb )