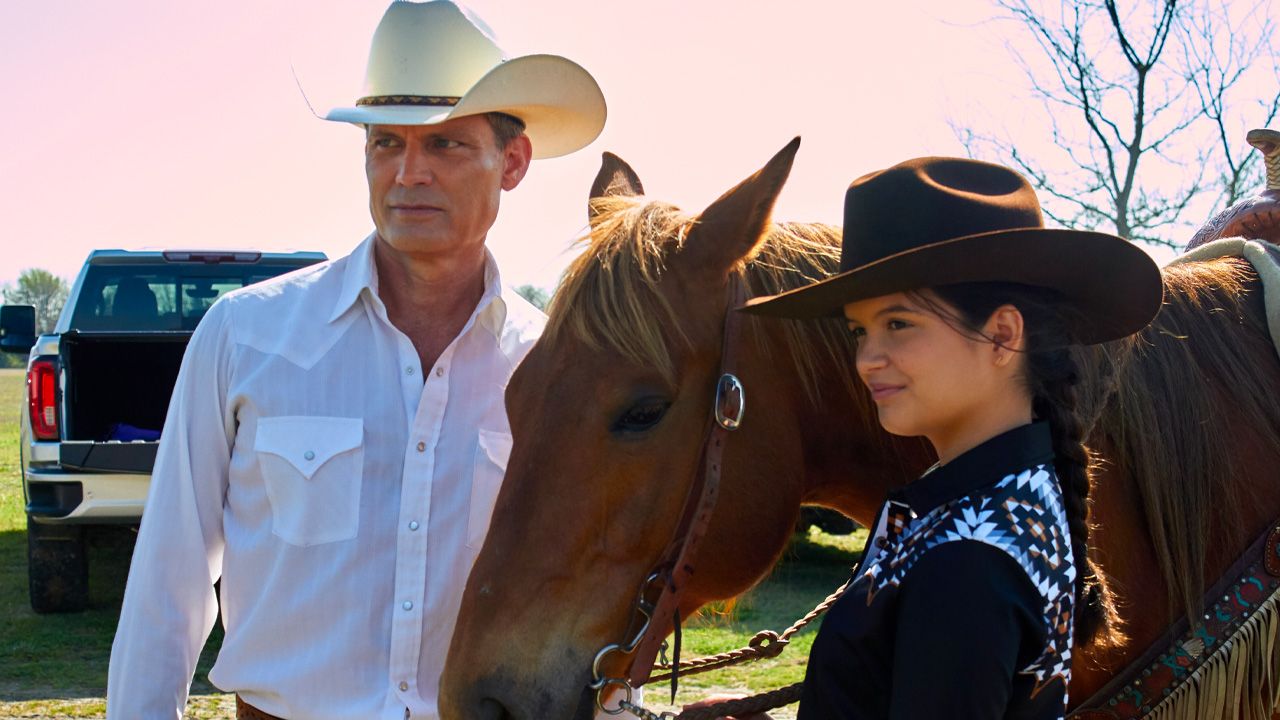 Heart of a Champion follows Charlie (YaYa Gosselin) as she bonds with a horse and comes to terms with her parents' divorce.
Heart of a Champion is set to release in select theaters on February 17, followed by a digital and on demand release on February 21 from Saban Films. The family film stars Casper Van Dien, Edward Furlong, and YaYa Gosselin. It's directed by Brad Keller and written by Lisa Chapman.
Ahead of its release, MovieWeb has an exclusive trailer to premiere. "Charlie… Charlie," is heard at the beginning of the trailer as Charlie (Gosselin) sits in class daydreaming about riding a horse across a field. "She spends her time daydreaming… this isn't even the first incident," is reported to her mother. It's justified that she's been going through a lot "since the divorce." The trailer continues as Charlie and Clint (Van Dien) journey to pick up a horse. From there, a bond is formed, eventually leading to the entry of a barrel competition and dispute over the ownership of the horse. Watch it in full below.
Related: Best Family Movies of 2021, Ranked
Heart of a Champion Official Synopsis
The official synopsis reads: Heart of a Champion is a heartwarming family film starring Casper Van Dien, Edward Furlong, and YaYa Gosselin. A 14-year-old coping with the divorce of her parents, a new school. and typical teenage growing pains finds purpose and pride in a lost horse she cares for and trains for a state competition.
Fans of Van Dien can recognize him for a number of films prior to Heart of a Champion, including Tarzan and the Lost City, Starship Troopers, Sleepy Hollow, and more. Gosselin is also no stranger to the screen, having appeared in The Purge, 13 Reasons Why, FBI: Most Wanted, and most recently Surfside Girls on Apple TV+.
Rounding out the cast are Major Dodge Jr., Carson Cunningham, Morgan Harrington, Owen Osborne, Robert Keith, Jojo Marie, and Tim Parrish.
Heart of a Champion is a production of Charlie's Horse. Check out the key art below.
#Heart #Champion #Exclusive #Trailer #Teases #Heartwarming #Family #Film #Starring #Casper #Van #Dien #YaYa #Gosselin

( With inputs from movieweb )