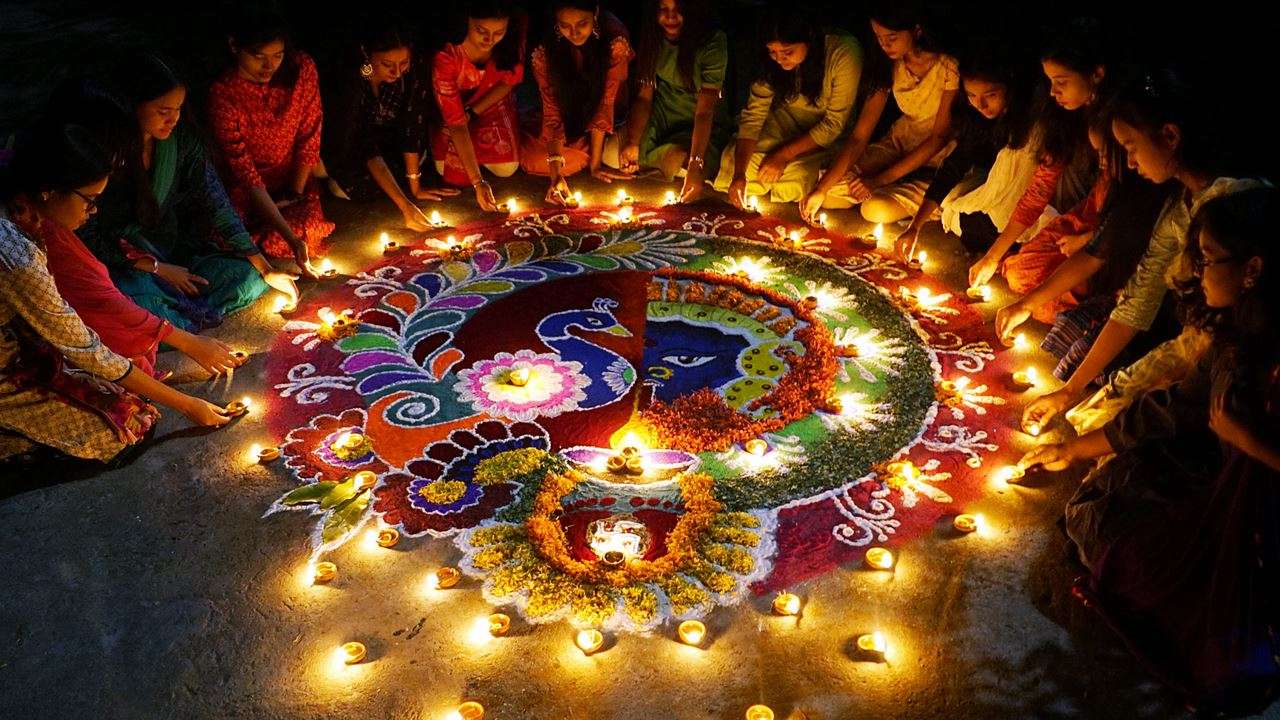 The festival of Diwali (Diwali 2021), a symbol of the happiness and prosperity of the family, is being celebrated with pomp and show across the country. In the evening, the whole country is submerged in the light of diyas. Everywhere, from diyas and candles to the electric LEDs, the light is visible everywhere.
Diwali or Deepawali symbolizes peace and bliss, the victory of good over evil, and light over darkness every day. It is one of the most symbolic Hindu festivals, and all communities in the country celebrate it with great fanfare. The essence of the festival of lights is to get the divine blessings in a way brightening up the family life and adding to its prosperity. 
During the festival, people clean their homes, decorate every corner with lights, lamps, lamps, flowers, rangoli and candles. Hindus worship Goddess Lakshmi and Lord Ganesha for health, prosperity, wealth and happiness. Goddess Kali and Lord Kuber are also worshipped on this day.
A grand Deepotsav is being celebrated in Ayodhya with over 9 lakh diyas lit up on the banks of Saryu Ghat.
Prime Minister Narendra Modi is in Nowshera, Jammu to celebrate Diwali with soldiers. Last year, PM Modi while celebrating Diwali with soldiers at Longewala in Jaisalmer, Rajasthan had said that as long as the Indian soldiers are present, this country's Diwali celebrations would continue in full swing and be luminescent.
On the occasion of Diwali on Thursday, Lakshmi Puja was performed at the Bombay Stock Exchange (BSE).
Border Security Force (BSF) and Pakistan Rangers on Thursday exchanged sweets at the Attari-Wagah border on the occasion.
For the first time ever, a Diwali-themed animation has been adorned upon the One World Trade Center, a symbol of New York City's eternal goodness.
(With inputs from DNA India)

#Happy #Diwali #India #lights #people #celebrate #auspicious #festival