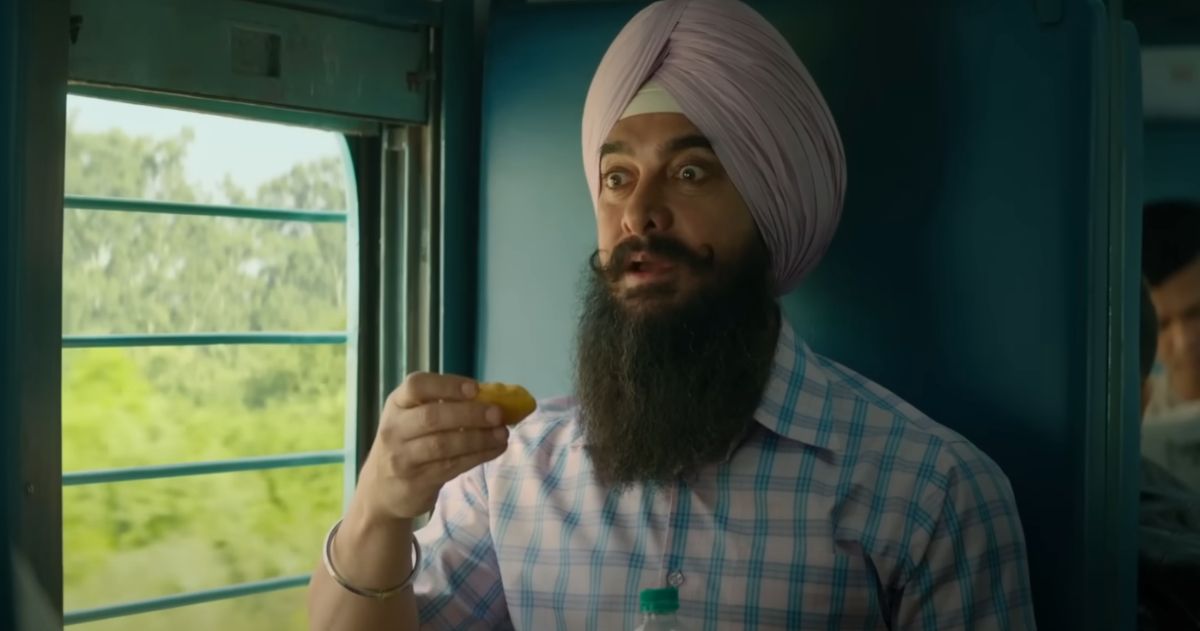 The official trailer for Laal Singh Chaddha reveals a sneak peek at the Indian retelling of Forrest Gump. Featuring a familiar story about a simple man with a life that's anything but, the remake's trailer will feel reminiscent for those who've seen Forrest Gump, though the change in location allows for the film to simultaneously feel quite different. You can see for yourself by checking out the trailer below.
Shot in over 100 locations throughout India, Laal Singh Chaddha is directed by Advait Chandan and stars Aamir Khan, star of the Academy Award-nominated film Lagaan, alongside Kareena Kapoor Khan. Mona Singh also stars as Laal Singh Chaddha's beloved mother. The film is produced by Viacom 18 Studios, Aamir Khan, and Kiran Rao in cooperation with Paramount Pictures. You can read the official logline below.
A life-affirming story chronicling the extraordinary life of an ordinary man, Laal Singh Chaddha is a retelling of the Academy Award-winning motion picture Forrest Gump, through the lens of India's modern history and culture.
Related: Forrest Gump: Why Jenny Is Unfairly Villainized
Forrest Gump Has Not Had a Proper Sequel
The original Forrest Gump was based on the book by Winston Groom. Released in 1994, the movie adaptation was directed by Robert Zemeckis and written by Eric Roth. Tom Hanks stars in one of his most famous roles in the movie, earning a Best Actor Oscar in the process. The film also won Best Picture, Best Director for Zemeckis, Best Adapted Screenplay for Roth, Best Visual Effects, and Best Film Editing. It was also a tremendous hit at the box office and garnered universal acclaim.
For all of that success, there was not an official follow-up film to Forrest Gump. It wouldn't have been outside the realm of possibility, as there was a sequel novel titled Gump & Co. released a year after the movie. There had been talks about developing the novel into a feature film, but ultimately, Hanks and Zemeckis chose not to pursue Forrest Gump 2. According to screenwriter Eric Roth, the sequel was tossed in the immediate aftermath of a terrorist attack in 2001.
"Literally, I turned it in the day before 9/11," Roth said of the screenplay, via Kevin Polowy. "Tom and I and (director Robert Zemeckis) got together on 9/11 to sort of commiserate about how life was in America and how tragic it was. And we looked at each other and said, 'This movie has no meaning anymore,' in that sense."
Teasing some of the bizarre scenes that would have been featured in the Forrest Gump sequel, Roth added, "I had (Forrest) in the back of (O.J. Simpson's) Bronco. He would look up occasionally, but they didn't see him in the rearview mirror, and then he'd pop down. I had him as a ballroom dancer who was really good, he could do the (rotation) ballroom dancing. And then eventually, just as sort of a charity kind of thing, he danced with Princess Diana."
There may not be a sequel, but the Indian remake will likely renew attention back to the original Forrest Gump. Laal Singh Chaddha will be released in theaters on Aug. 11, 2022.


#Forrest #Gump #Reimagined #Indian #Remake #Laal #Singh #Chaddha

( With inputs from movieweb )