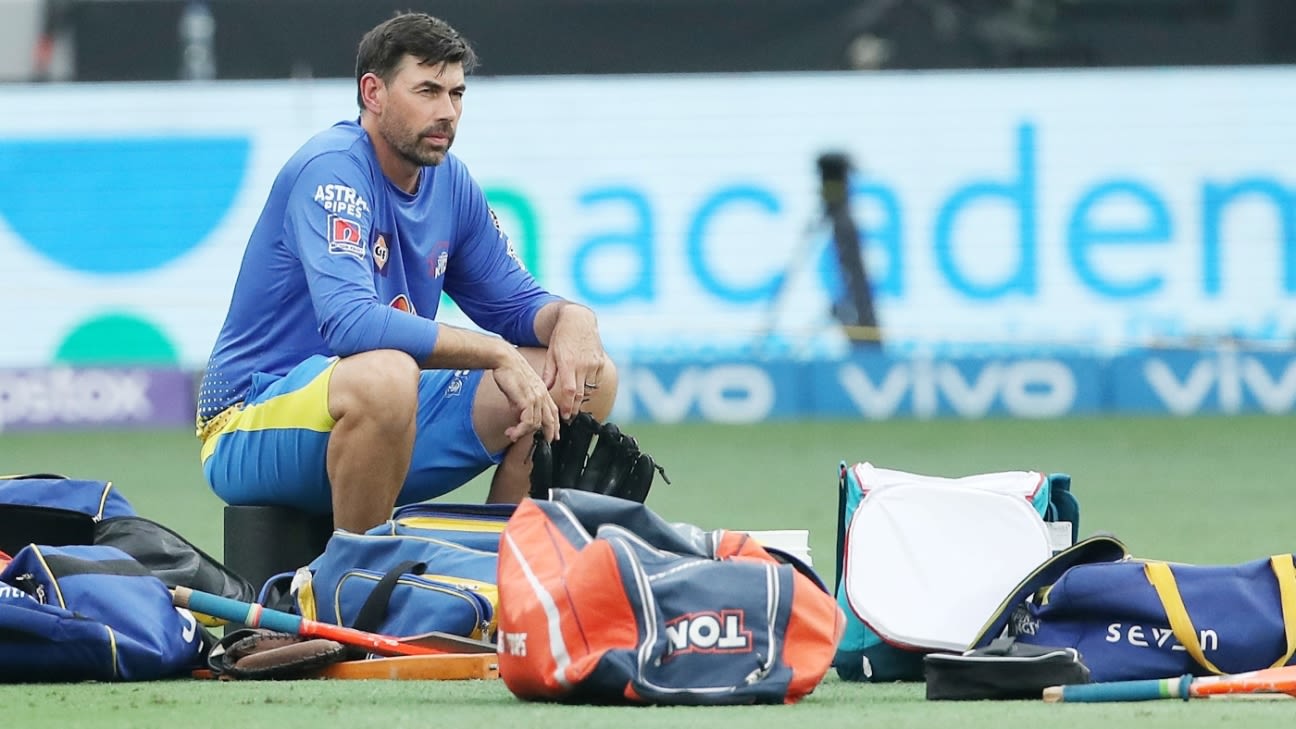 Stephen Fleming
will be the head coach of Dallas-based Major League Cricket (MLC) team Texas Super Kings (TSK), who have a partnership with IPL side Chennai Super Kings.
Fleming has been the long-serving head coach at CSK, and has guided the team to four IPL titles. He was also the
head coach at Joburg Super Kings
, a team owned by the same owners as CSK, for the inaugural season of the SA20 league in South Africa.
Super Kings joined Kolkata Knight Riders, Delhi Capitals and Mumbai Indians to make it four out of six MLC teams to have owners connected with the IPL – the tournament is scheduled to begin on July 13.
The six MLC teams are San Francisco Unicorns, Los Angeles Knight Riders, MI New York, Seattle Orcas, Texas Super Kings and Washington DC. Capitals, co-owned by GMR Group, are partnering with Seattle Orcas.
All six MLC teams completed the domestic player draft at NASA's Johnson Space Center in Houston, where they selected nine players each from more than 100 eligible to represent the "US cricket community". The rest of the players are going to be filled later.
"Cricket is the second-most popular sport in the world with a global fan base of around 2.5 billion followers, but there has not been an opportunity for the sport to grow in the US," Anurag Jain, co-owner of TSK, said. "We look forward to having a professional team in Texas for the passionate local cricket community to root for and to introduce the sport to new fans across the country."
(With Inputs from ESPN)

#Fleming #coach #Texas #Super #Kings #USAs #Major #League #Cricket