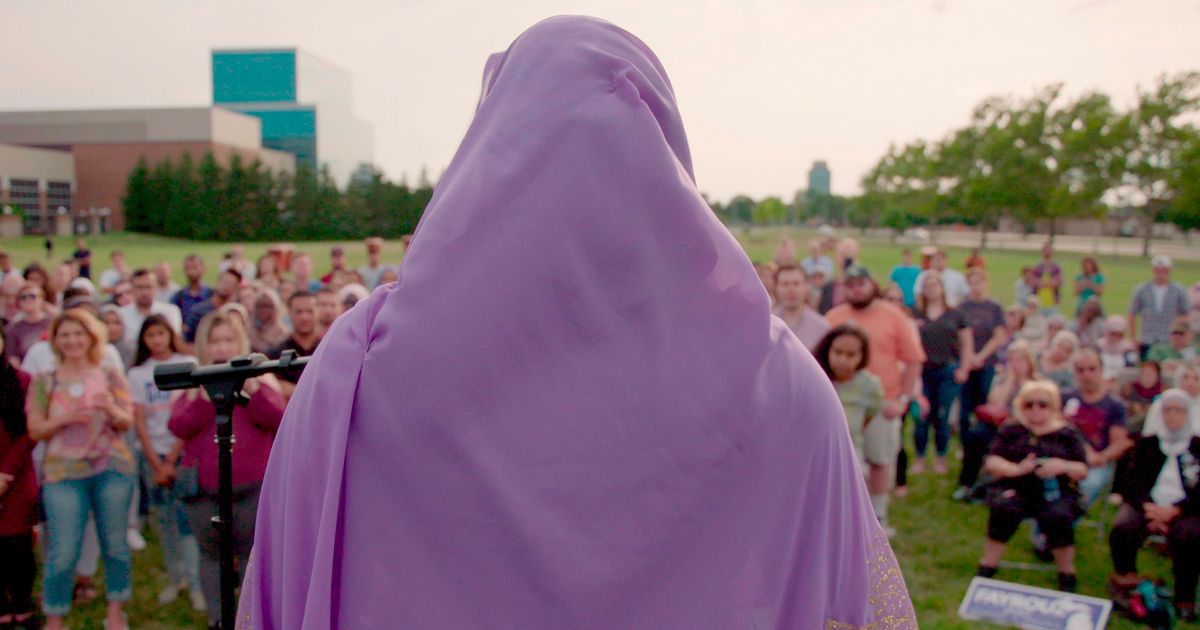 We have an exclusive trailer release for the feature documentary An Act of Worship ahead of its world premiere in the Documentary Competition at the 2022 Tribeca Film Festival.
An Act of Worship is directed by Nausheen Dadabhoy, and produced by Sofian Khan, Kristi Jacobson, and Heb Elorbany. Prior to An Act of Worship, Dadobhoy's work has been nominated for an Oscar, won an Emmy, and has played at Sundance, Toronto International Film Festival, Locarno, and on Al Jazeera, HBO, and PBS.
"May dad used to sit at the edge of my bed every night and recite a prayer of protection over my sister and I," we hear in the exclusive trailer, voiced over footage of children enjoying life. "My parents got calls telling them, 'Your children will be next.,'" it continues. "That experience taught them to keep their culture and religion hidden," is heard, while footage of family life carries in juxtaposition. The trailer then unfolds into a collection of individuals expressing their experience of Muslim life in America. You can watch it below.
Related: Exclusive: Alex Harz Talks Mount Everest Documentary The Quest: Nepal
An Act of Worship Exclusive Trailer
The synopsis reads, "An Act of Worship is a polyphonic portrait of the last 30 years of Muslim life in America. Told through the lens of Muslims living in the United States, the film offers a counter-narrative of pivotal moments in U.S. history and explores the impact of anti-Muslim rhetoric and policy on young Muslims who came of age after 9/11. Due to their first-hand knowledge and intimate access to the Muslim community, the filmmaking team is able to take charge of the account, which has previously been shaped by outsiders."
When asked what inspired the documentary, Dadabhoy told WeHaveStories, "For me, this project really starts with my sister, Fatima Dadabhoy. She used to be the senior civil rights attorney for the Council on American Islamic Relations Greater Los Angeles Chapter (CAIR). After the 2015 San Bernardino attack I got to see my sister at work and CAIR's response to what was obviously a horrible crime, but also the sort of fallout that happens in the Muslim community every time these kinds of things happen. Part of why I wanted to work on this film was I kept remembering my sister and how that image of this strong Muslim woman, and Muslim people working as activists and attorneys, just doesn't exist in our society. Immediately after the election I contacted CAIR and said I think you're going to be really busy in the next few years, so I'd love to follow their work and just sort of see what happens."
#Exclusive #Trailer #Act #Worship #Premiere #Tribeca #Documentary #Competition

( With inputs from movieweb )