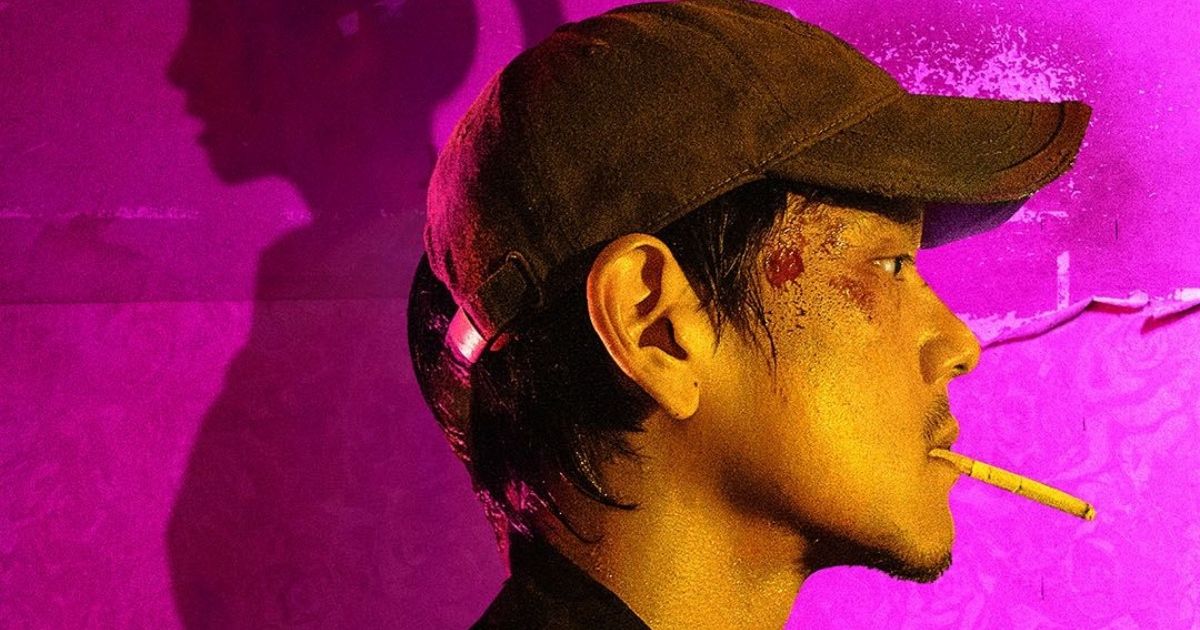 A dark and stylish neo-noir film, Are You Lonesome Tonight? feels like Chinatown by way of Wong Kar-Wai, and you can watch the exclusive trailer here.
The hazy visuals, gritty violence, and dark mysteries of neo-noir films are given a unique Chinese twist in the upcoming film, Are You Lonesome Tonight? The brooding movie is finally coming to VOD and digital platforms on March 17, after receiving praise at Cannes and the Toronto International Film Festival over the past two years, thanks to distributor Film Movement. The synopsis reads as follows:
One dark night, AC repairman Wang Xueming hits a pedestrian with his van, panics and flees the scene. Tormented by the accident and desperate to escape his feelings of guilt, he approaches the widow, Mrs. Liang and strikes up a relationship. Meanwhile, her husband's body is discovered — riddled with bullets. Though he's determined to piece together the complete events of that fateful night, Wang is also being stalked by a shadowy killer (Lu Xin) who spotted his van at the site of the hit-and-run. To complicate matters further, the detective in charge of the investigation, Chen, becomes obsessed with the case. Years later, the trio remain trapped in a tangled web of memories and lies, desperately searching for a truth that refuses to be revealed.
You can check out the exclusive trailer below.
A Stylish Noir Thriller from China
Mixing flashbacks of older memories with current action and classic noir narration, Are You Lonesome Tonight? brews the kind of stylistic mystery that would make Raymond Chandler or Dashiel Hammett proud. Many of the best film noirs create a mood which transcends the plot, engulfing viewers in a vibe of grim mystery. There's a famous anecdote about Howard Hawks directing an adaptation of Chandler's classic story, The Big Sleep. Hawks couldn't figure out the plot and sent a letter to Chandler himself, looking for answers about the identity of a certain murderer. Chandler iconically replied, "Dammit, I didn't know either!"
Related: The Best Neo-Noirs of the 21st Century, So Far
Are You Lonesome Tonight? has a similar noir style where the answers to questions only reveal further questions, and the process of fully solving the mystery becomes less entertaining than the style, mood, and artistry of the whole film. That rich aesthetic has been lauded by many, with Jack Carson's review from Cannes being one of the most illuminating. In his article for One Room with a View, Carson writes:
The most visceral aspect of Are You Lonesome Tonight? is its mesmeric use of color and light. The screen is frequently flooded with bright reds and greens, or entirely washed out under an overbearing sunlight. Director Wen Shipei has such deft control of these elements that he's able to navigate the morally treacherous paths the plot is driving down […] The film sits somewhere between Chung Mong-Hong's heart-breaking A Sun, and the yearning, visually exuberant work of Wong Kar-Wai.
Wong Kar-Wai is an apt comparison, considering the film's gorgeous palette and expressive use of music. Between its hypnotic visuals and mesmerizing score from Hank Lee, Are You Lonesome Tonight? seems like the kind of neo-noir film that has been missing from the cultural landscape. Adding to that is the way that Shipei uses the city of Guangzhou, turning that dense Chinese city into something like the corrupt urban sprawl of Chinatown and L.A. Confidential. It's a fascinating spin on noir, and any fan of the genre, Asian cinema, or acclaimed directorial debuts should be on the lookout for Are You Lonesome Tonight? when it becomes available March 17 through Film Movement.
#Exclusive #NeoNoir #Mystery #Teased #Trailer #Lonesome #Tonight

( With inputs from movieweb )