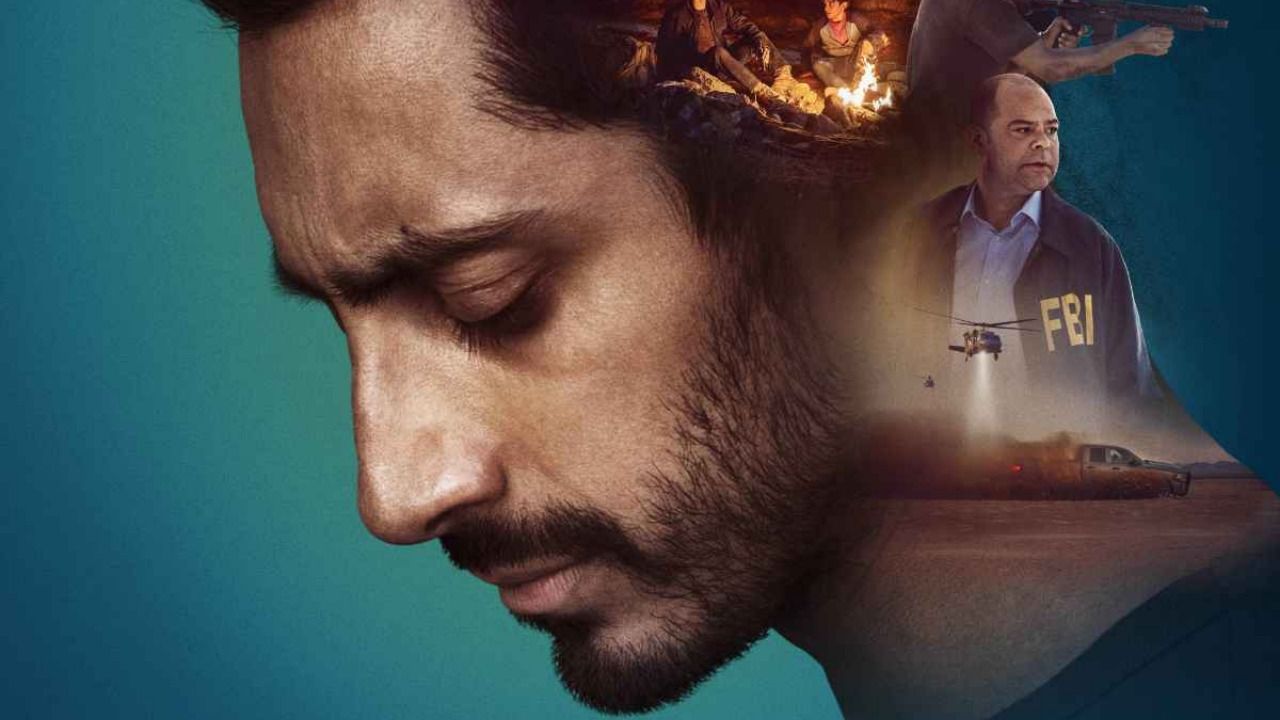 Riz Ahmed is on a dangerous road trip with his kids in the full trailer for Encounter. Encounter is a new sci-fi Amazon Original coming to theaters and Prime Video soon. Ahmed stars as Malik Khan, a decorated marine who is on a rescue mission to save his two sons from an unknown threat. Check out the official trailer below.
While the trailer does not reveal what this threat is, it appears to be something extraterrestrial. A cop who stops them appears to be possessed by some entity and Riz Ahmed himself appears to be possessed by the same thing later on. While there is an alien presence, Encounter seems to be focused more on being a family drama than an explosive, sci-fi action film.
Encounter is directed by Michael Pearce with a screenplay from Pearce and Joe Barton. The cast includes Ahmed, Octavia Spencer, Janina Gavankar, Rory Cochrane, and Lucian-River Chauhan. It is produced by Amazon Studios, Film4 Productions, and Raw.
In an interview with Deadline, Pearce did acknowledge that he wanted to keep the film character-driven, despite its cosmic plot.
"The film plays with some cosmic themes, but I knew that the main spectacle of the film had to be the performances. And so when Riz got hold of the script and pitched for it, it was a lightbulb moment — I just thought, 'I could buy him as a Marine.' He's got that laser focus. He's a sweet guy, but there's also a toughness that he hides, but it's there. A kind of grit and fortitude."
Ahmed, also speaking with Deadline, praised Pearce for his direction and ability to mix a character piece with a genre film.
"As Michael said, there aren't a lot of scripts that walk their line between character portrait and genre piece. But there aren't a lot of directors that can walk that line either, and he did it with such command in Beast. I mean, he's not exaggerating when he says I pitched for it – I stalked him."
Ahmed praised his co-stars and suggested that he may never work with child actors again to save his own pride.
"The movie is a road trip, and I think for all of us, it was a journey – by the end of the film, we felt like a family, we really did. They say never work with kids and animals, and I thought it was because they can't concentrate. It's not – it's because they're better than you! It's career-ending. Don't work with kids: they smash it! [These kids] are amazing, and they'll go on to have tremendous careers if they want it."
Encounter has received mostly positive reviews from critics so far with a 63% from critics. Many of the critics have stated that the performances from Ahmed and his co-stars – Lucian-River Chauhan and Aditya Geddada- elevated the film. Encounter had its world premiere at the 48th Telluride Film Festival and its international premiere at the Toronto International Film Festival. It will premiere in theaters on Dec. 3 before landing on Prime Video on Dec. 10.
Point Break Sequel Series Will Center on Johnny Utah's Daughter
A proposed Point Break sequel series would follow the daughter of Keanu Reeves' Johnny Utah as she attempts to uncover his mysterious disappearance.
Read Next
About The Author
#Encounter #Trailer #Riz #Ahmed #Run #Mysterious #Threat

( With inputs from movieweb )