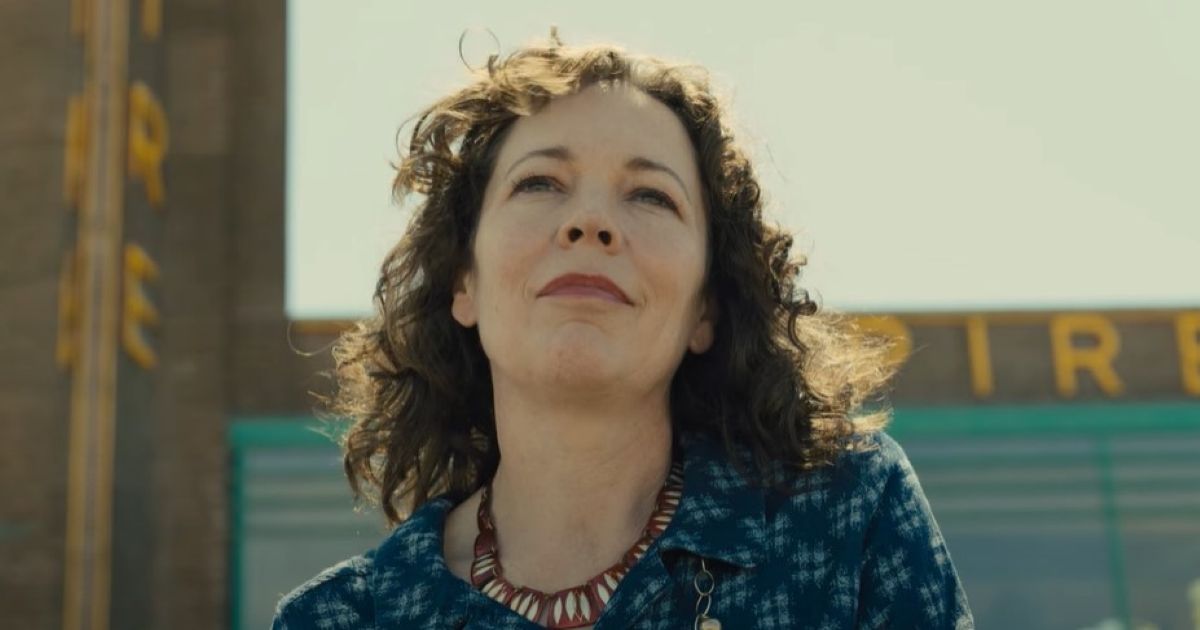 Sam Mendes returns to the big screen with his latest project, Empire of Light. The film will be the first theatrical release for the Oscar-winning director since 1917, the epic WWI movie that follows two soldiers assigned to race against time and deliver a message that will stop their army from walking into a deadly trap.
Mendes is taking a different approach with Empire of Light, focusing entirely on the characters and their relationships in the film. The movie follows a cinema manager struggling with her mental health and a new employee longing to escape the provincial town where he faces daily adversity. Together, they will find a sense of belonging and experience the healing power of music, cinema, and community. The official trailer from Searchlight Pictures can be found below.
Empire of Light will be something new for Mendes, who has spent the last decade focusing on action movies. The filmmaker helmed Skyfall in 2012 before returning to the 007 universe with Daniel Craig in 2015's Spectre. However, the director had proven himself far before his blockbuster days, directing movies such as Away We Go, Revolutionary Road, and American Beauty in 1999, which won five Oscars, including Best Picture.
Empire of Light features an excellent cast, including Academy Award-winner Olivia Colman in the lead role alongside Michael Ward, Toby Jones, Colin Firth, Ron Cook, Monica Dolan, Sara Stewart, Tom Brooke, and Tanya Moodie. Fans can see the latest project from Mendes when Empire of Light arrives in theaters later next month, premiering on Dec. 9.
Related: Empire of Light: How Sam Mendes and Roger Deakins Paid Homage to Cinema Itself
Sam Mendes Wrote Empire of Light With Olivia Colman In Mind
Sam Mendes always knew he wanted Olivia Colman for the starring role of Hilary. The director, who also wrote Empire of Light, recently spoke to Deadline, where he discussed the earliest phases of his work on the film. During his interview, he says he hit a wall while writing and called Colman to discuss her role in the movie.
"Look, I'm writing this for you," he explained to the actress. "I told her it's a love story of sorts and I talked about how personal it is, and how much it's drawn from my own life. The upshot of it is that I got a very powerful sense of her."
Luckily, their discussion helped the director finish his script, as Mendes felt he better understood Colman and the character after their meeting. "That's all I needed, I just needed a blast of her really. When I got off the Zoom I knew which way to go with this and so I completed it." Fans can see Colman, Ward, Firth, and Jones when Empire of Light debuts in theaters on Dec. 9.
#Empire #Light #Trailer #Olivia #Colman #Give #OscarWorthy #Performance #Upcoming #Sam #Mendes #Film

( With inputs from movieweb )