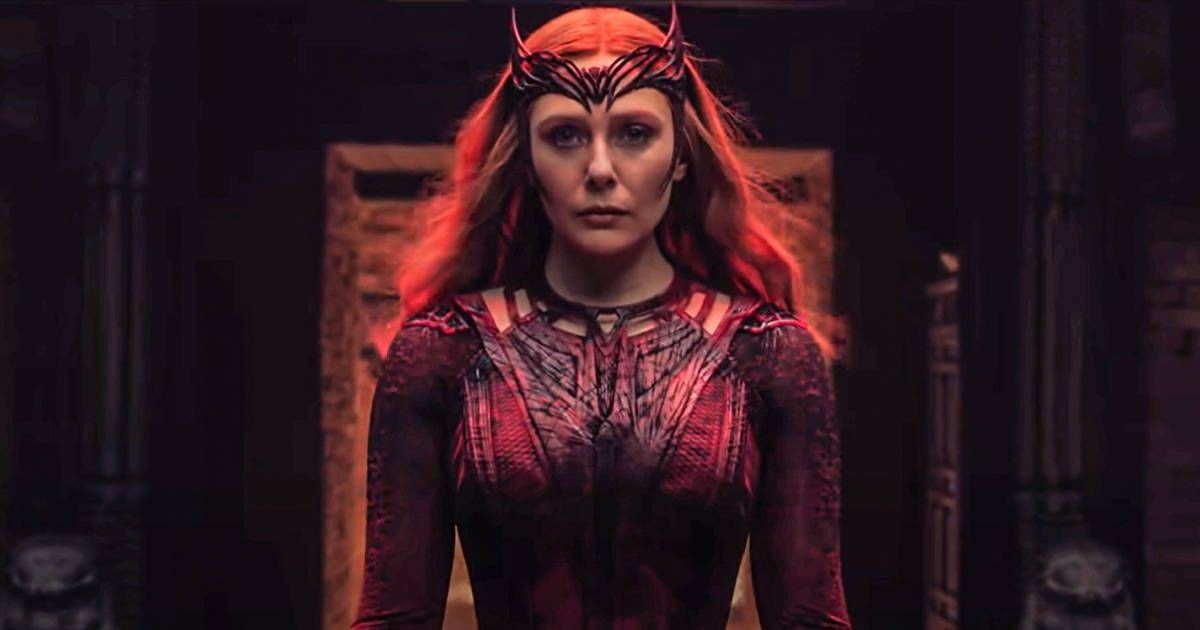 Elizabeth Olsen, the actor who plays Wanda Maximoff (Scarlet Witch), in the Marvel Cinematic Universe, wants to see her character redeemed following the events of Doctor Strange in the Multiverse of Madness. The decision to turn her from a wounded anti-hero to a villain has been highly divisive among fans. Olsen's portrayal of Scarlet Witch has been widely praised since her debut in Captain America: The Winter Soldier. The character's popularity reached new heights with the release of the Disney+ miniseries WandaVision, which kick-started the MCU's Disney+ lineup. During an interview with ScreenRant, Olsen shared her thoughts on the character's current place in the MCU.
According to Olsen, Scarlet Witch's previous character development has opened up new possibilities for her. The actor believes that they can now have fun with the character and add more humor to her storyline. She also thinks that there is still more to explore and hopes that the character can be given some redemption in the future. Elizabeth Olsen had previously teased that the character would return in the upcoming Disney+ series, Agatha: Coven of Chaos.
"We can do anything with her now! I feel like we've done so much. Now, we can really have fun; I feel like there's a lot more humor to be had with her. She's often the emotion of a story, and I'm curious to see what we can explore. And hopefully [we can] give her some redemption."
RELATED: Elizabeth Olsen Says MCU Fans Can Expect More Scarlet Witch at SXSW 2023
Elizabeth Olsen Talks Portraying Candy Montgomery in Love & Death
Elizabeth Olsen recently discussed her role in the new HBO Max series Love & Death, which is based on the true story of accused axe murderer Candy Montgomery. The seven-episode limited series is written by David E. Kelley and centers around two churchgoing couples living in small-town Texas. Olsen plays the role of Candy Montgomery, who is involved in an extramarital affair with middle school teacher Allan Gore, played by Jesse Plemons. The affair leads to a shocking murder that shakes the small community to its core.
During a live-streamed discussion as part of the 2023 South by Southwest programming, Olsen revealed that she was drawn to the role of Candy Montgomery because of the complexity of the character. When asked if she judged the character, Olsen explained that she never judges the characters she plays, but rather considers the circumstances that led them to their actions.
"You think of the circumstances that led people to that point. You think of their upbringing. You think of their dreams and their wishes and the resources that they have at the moment these things occur which seem pretty absurd. I think the reason why this show was particularly interesting to me is that it's a true story, and tonally, it's small-town people dealing with larger-than-life, absurd circumstances. To me, that makes for interesting storytelling, and so that was really my focus, not so much judgment of a person's actions… Also, what good does it do a society to just judge people's actions without trying to understand the rest? So, no, I never go in with judgment but with lots of empathy. She was a real dreamer, a real optimist."
Love & Death will premiere on Thursday, April 27th with three episodes.
#Elizabeth #Olsen #Hopes #Redemption #Humor #Scarlet #Witch #MCU

( With inputs from movieweb )