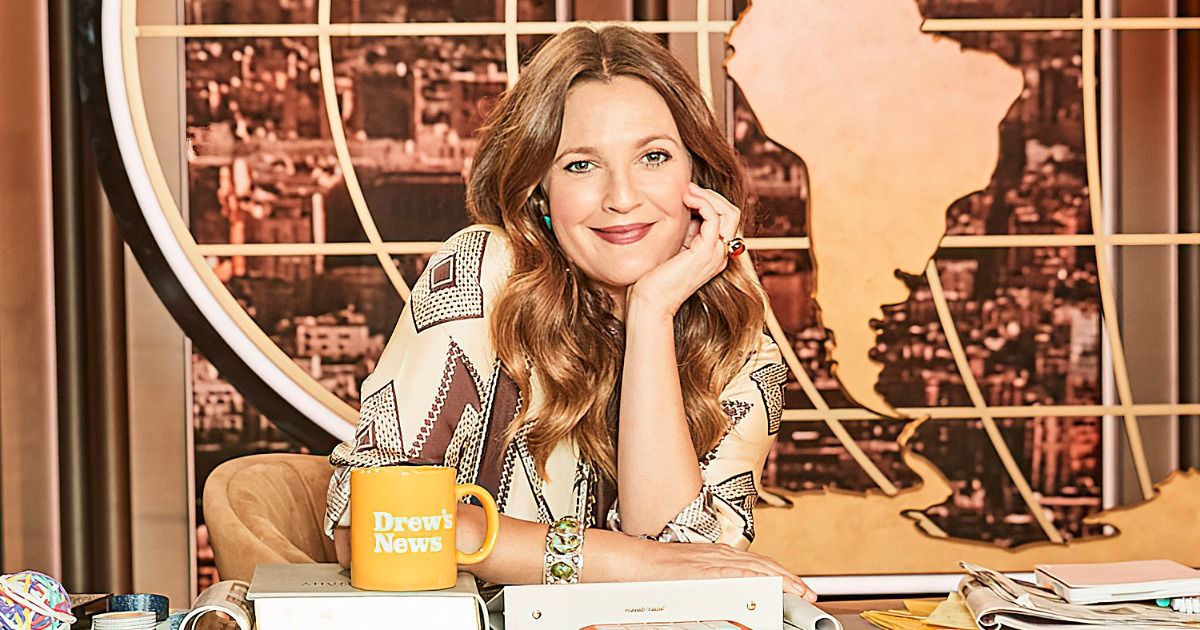 There are many people who may take offense at having their singing voice in a movie called "just horrendous," but Drew Barrymore isn't one of them. In a recent interview, her Music & Lyrics co-star Hugh Grant commented on the actress and talk show host's vocal abilities, saying that "barking dogs have better vocalizations." Barrymore took a chance to respond to Grant's criticism on her show by doing a quick performance of the song Way Back to Love from the aforementioned movie and dedicating it to her co-star. She also said:
"If you know Hugh, that is his way of loving you. I swear, if you know Hugh, like, that is his way of loving you. I swear, okay, so it's funny, too, because there's this thing going around with him and Ashley Graham on the red carpet, and people are like, he's such a curmudgeon and she's so thrown.

No, that is Hugh Grant. You think you're getting this charming movie star and what you really get is grumpy Hugh and then you fall in love with grumpy Hugh. When he says that, I'm telling you, he is being absolutely funny, he doesn't mean one negative thing about it."
There is clearly a certain air around Hugh Grant that is just part of who he is, which everyone who is good friends with him knows and takes for what it is. The British actor took the internet by storm on Oscars night for his conversation with Ashley Graham, in which he appeared to act as though he really couldn't care less about the event and just turned out for the sake of it.
Related: Rian Johnson Addresses Hugh Grant's Possible Return in Knives Out 3
Hugh Grant Appears in Dungeons & Dragons: Honor Among Thieves
While he was once known for playing romantic leads in movies like Four Weddings & A Funeral and Notting Hill, Hugh Grant has recently become highly sought after to play a number of less squeaky-clean roles. This has included playing the villain in Paddington 2 and his latest appearance as an underhanded character in Dungeons & Dragons: Honor Among Thieves.
Although it was originally believed that he would be playing the movie's villain, that is seemingly not strictly true. His character, Forge Fitzwilliam, is something of a trickster and certainly a thief, but while his exact role in the movie is not clear, a prequel novel to the film pitches the character as someone who will lie his way to the top in the right circumstances. Once again, though, it is a role that once upon a time would not have even been on the actor's radar.
One thing that is clear is that Grant is liking his "villainous" roles enough to allow him to become a sort of low-level mischief-maker in real life with awkward interviews and less than complimentary comments abound. However, it seems that it is all just part of the Grant experience, and for those who have watched the actor's career develop over the last three decades, it is an experience that he seems more than happy to deliver both in real life and on screen.
#Drew #Barrymore #Responds #Hugh #Grants #Comments #Horrendous #Singing #Voice

( With inputs from movieweb )