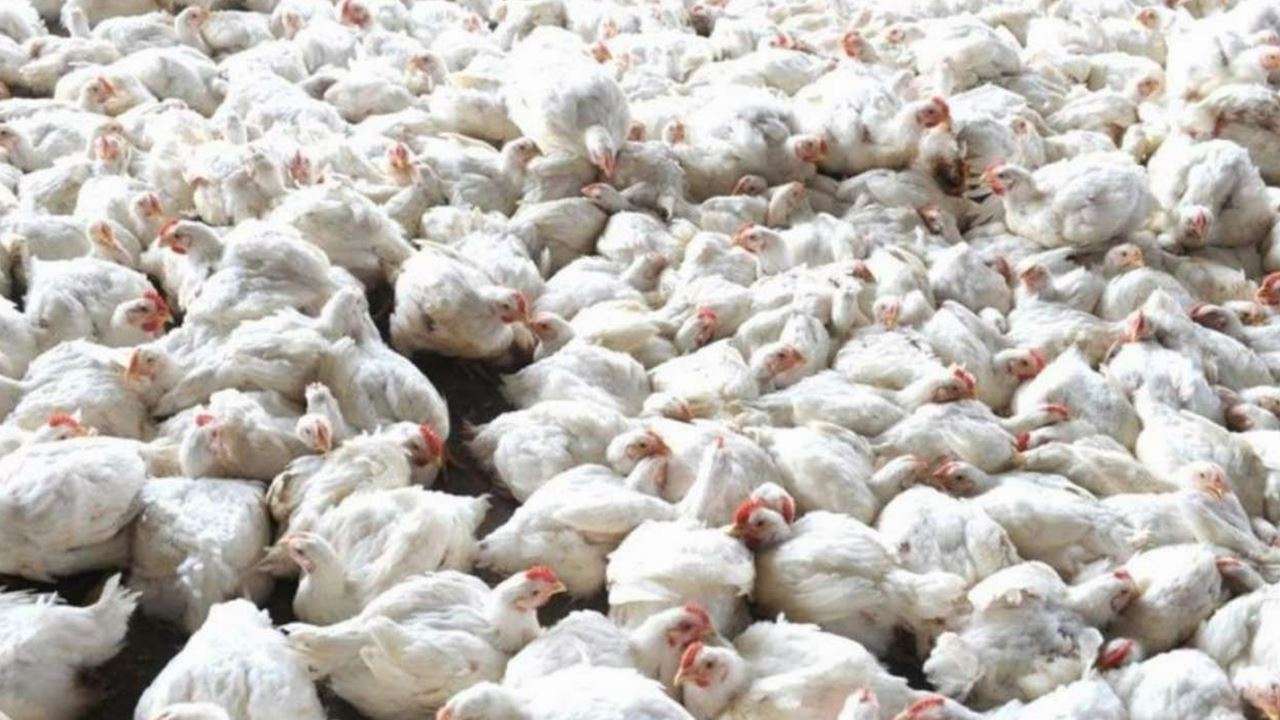 New Delhi: Ever since the confirmation of the first death in the country due to avian influenza (bird flu), people are starting to worry about another epidemic. Meanwhile, Randeep Guleria, the head of the All India Institute of Medical Sciences (AIIMS), has talked about this and tried to clear the doubts of the people.
Dr Guleria says that human-to-human infection of the H5N1 virus (bird flu) is very rare and there is no need to panic about this. The AIIMS director said that contact should be avoided and samples need to be taken from the area where the child died due to the virus, adding that an eye should be kept on the death of chickens.
It may be noted that a 12-year-old boy from Haryana died recently in AIIMS Delhi due to infection with the H5N1 virus. 
"Virus transmission from birds to humans is very rare and there is no proven case of human to human transmission of H5N1 so far. So there is no need to panic. But people working near poultry should definitely take precautions and keep cleanliness," Dr Guleria said.
Dr. Neeraj Nischal, Associate Professor in the Department of Medicine at AIIMS, said that avian influenza is primarily a disease of birds and there is no evidence of human-to-human transmission so far. "Some isolated areas affected by the infection have been detected. In rare cases, there may be a spread of infection in these areas. However, no evidence of human-to-human transmission has been found," he said.
"No evidence has been found in asymptomatic cases in serosurvey and there is no evidence of infection spreading among health workers during treatment," he said. "If someone is eating properly cooked poultry product, then there's no need to worry. So far there is no evidence that it can be spread to people through properly cooked food. The virus is destroyed when the food is cooked properly. Contact with infected, especially sick chickens and chickens should be avoided," he added.
Meanwhile, all AIIMS staff who came in contact with the infected child were asked to keep a watch on any symptoms of flu and immediately inform the authorities. In January, some states like Maharashtra, Madhya Pradesh, Haryana and Chhattisgarh had killed chickens after the outbreak of the disease.
According to the World Health Organization (WHO), almost all cases of H5N1 infection in people are linked to close contact with infected live or dead birds or H5N1 affected environments. Currently available epidemiological information suggests that the virus does not readily infect humans and transmission from person to person appears to be rare. When people are infected, the mortality rate is around 60 percent.
(With inputs from DNA India)

#bird #flu #spread #person #COVID19