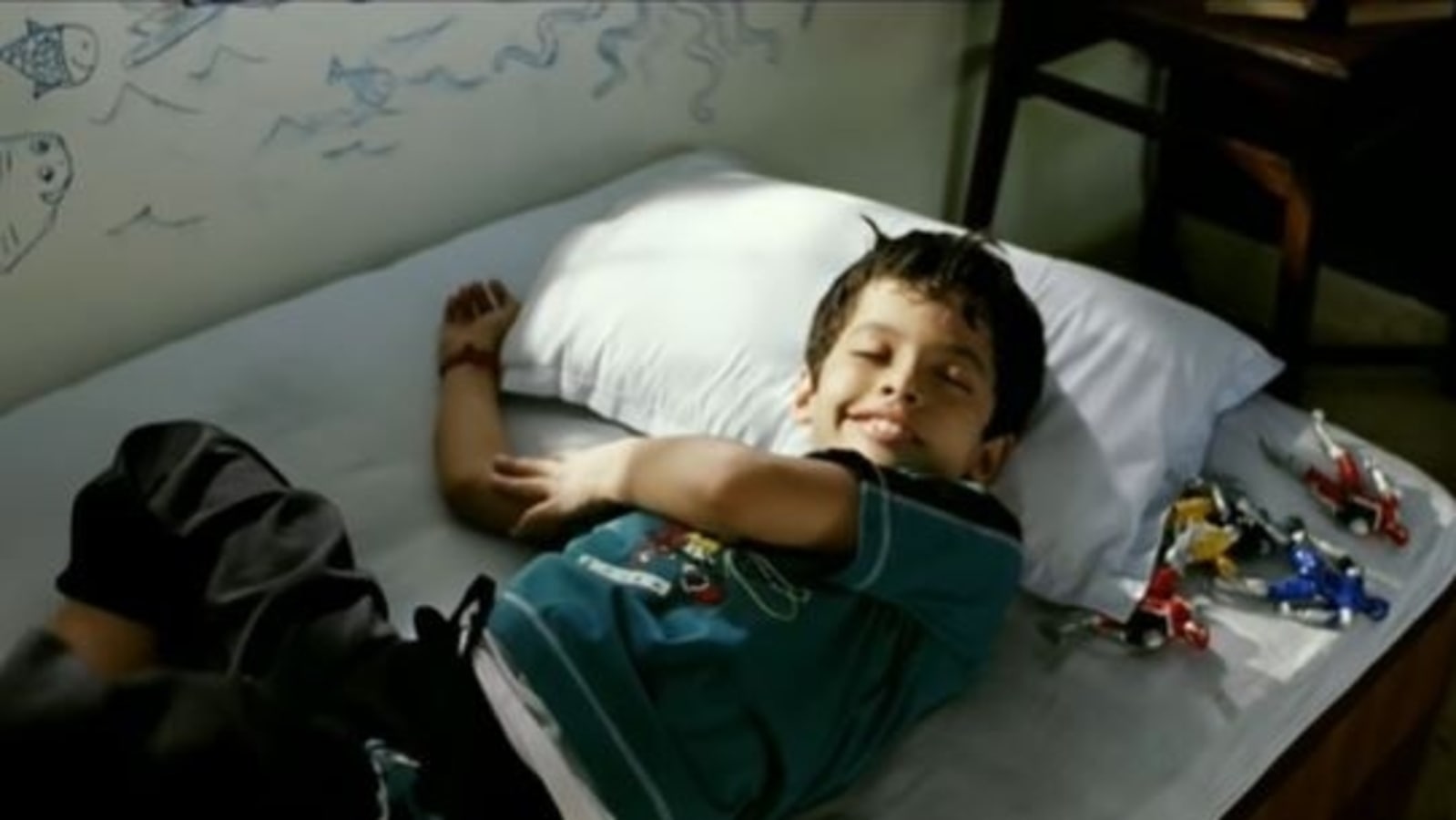 Actor Darsheel Safary has said that he slept through 'two-three' screenings of his film Taare Zameen Par after attending seven premieres. In a new interview, Darsheel called himself 'a shameless child, a ruckus'. Recalling an incident, he said that during a screening he woke up and saw everyone crying while watching the film. Calling it 'the gloomiest atmosphere possible', he revealed that he 'quietly went back to sleep'. (Also Read | Darsheel Safary says he was bullied for his teeth as a kid: 'And yet I got Taare Zameen Par because of them')
Taare Zameen Par (2007) is a drama film produced and directed by Aamir Khan. The film stars Aamir, Darsheel, Tanay Chheda, Sachet Engineer, Vipin Sharma, and Tisca Chopra. The film is based on the life and imagination of 8-year-old Ishaan (Darsheel).
In an interview with Indian Express, Darsheel said, "I remember seeing it seven times when it released, all screenings, out of which I will be honest I slept the last two-three times, because I was young. I was a shameless child, a ruckus! After that I didn't see it, I was like, 'Ok enough now, relax.' I am also a person who runs away from emotional films, because people around you are just crying. I remember sleeping in one premiere and when I woke up in the middle of the film, everyone around me was crying! It was the gloomiest atmosphere possible. I quietly went back to sleep!"
Speaking about the film, he said, "I loved the attention! Who doesn't like it when people are loving you out of the blue? Some stranger comes and says, 'Yaar (friend) you were great' without him knowing you. There was a lot of genuine love, I remember meeting people the age of grandparents meeting me, blessing me. These were pure heartfelt moments. I felt I have done something serious, which I am not understanding now but when I grow up, I will understand it."
Darsheel was last seen in the short film Capital A, small a, which premiered on Amazon Mini TV on November 17. Apart from Darsheel, it also stars Revathi Pillai. He will also feature in the upcoming Gujarati movie titled Kutch Express, directed by Viral Shah. It also stars Ratna Pathak Shah, Manasi Parekh, and Dharmendra Gohil in pivotal roles. Kutch Express is scheduled to release theatrically on January 6, 2023.
#Darsheel #Safary #reveals #sleeping #twothree #screenings #Taare #Zameen #Par #shameless #child

(With Inputs from hindustantimes)