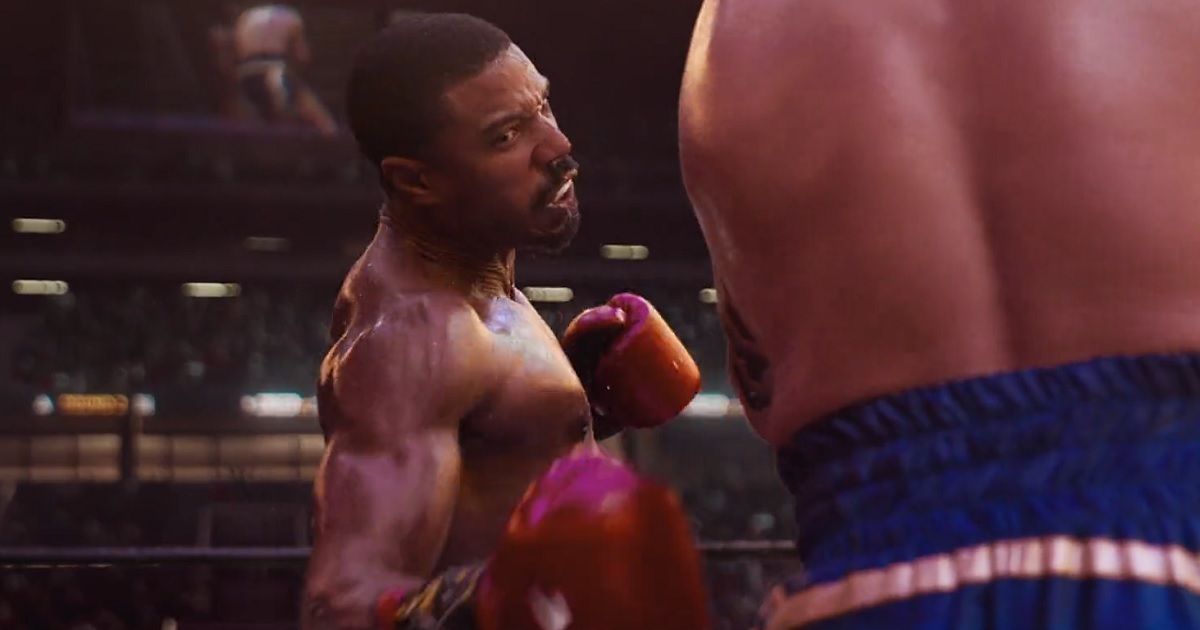 Creed III lands in theaters in March.
There's no enemy like the past in the latest look at the upcoming sports drama sequel, Creed III. Released courtesy of the official Twitter account for the Creed threequel, the latest footage once again teases the most difficult, and most personal, battle of Adonis Creed's career when a mysterious face from his past returns seeking the glory he feels he's owed. Check out the brief new trailer for Creed III below.
Creed III aims to take Michael B. Jordan's Adonis Creed out of the shadow of Rocky, with the star and first-time director revealing that the sequel will mark a new age for Balboa's former protégé. "We wouldn't have Donnie without Rocky, and he will always be a pillar in Donnie's life, but Creed III is really the dawn of a new era for the franchise and the character," Jordan explained. "It was really important from a storytelling perspective to get to a pivotal point in Donnie's career a few years down the line where he has really established himself with his professional career and his family."
One way that Creed III will achieve this is by giving Creed his own villain. A villain tethered to Creed himself rather than the Philadelphia icon. Named Damian "Dame" Anderson, the boxing bad guy will be portrayed by Ant-Man and the Wasp: Quantumania star Jonathan Majors, who has promised that he Dame will be far more than "moustache-twirling" opponent.
"I think he has an intensity and a realness of character we haven't seen before," Majors said of the character, revealing that he will remain a lot more grounded that some of the Rocky villains of old. "He's a grounded character who's antagonistic by nature, but it comes from an honest place, real emotions. He's not a moustache-twirling villain; I wanted people to understand him, and to make it hard for people. I think those make for the most complicated and interesting ones to watch."
RELATED: Michael B. Jordan on the Anime Influences in Creed III: 'I Had a Huge Japanese Anime Influence'
Creed III is Due to Land in Theaters in March
Picking up five years after Creed II, and after dominating the boxing world, Adonis "Donnie" Creed has been thriving in both his career and family life. But when a childhood friend and former boxing prodigy, Damian "Dame" Anderson, resurfaces after serving a long sentence in prison, he is eager to prove that he deserves his shot in the ring. The face-off between former friends is more than just a fight. To settle the score, Donnie must put his future on the line to battle Dame – a fighter with nothing to lose.
Creed III is directed by Michael B. Jordan, with a screenplay by Keenan Coogler and Zach Baylin from a story they co-wrote with Ryan Coogler. The sequel stars Michael B. Jordan, Jonathan Majors, Tessa Thompson, Phylicia Rashad, Wood Harris, and Creed 2 star Florian Munteanu, as well as Selenis Leyva, Thaddeus J. Mixson, Spence Moore II, Mila Davis-Kent, and Canelo Álvarez.
Creed III is scheduled to be released in the United States on March 3, 2023, by United Artists Releasing.


#Creed #III #Trailer #Teases #Battle #Michael #Jordan #Jonathan #Majors

( With inputs from movieweb )