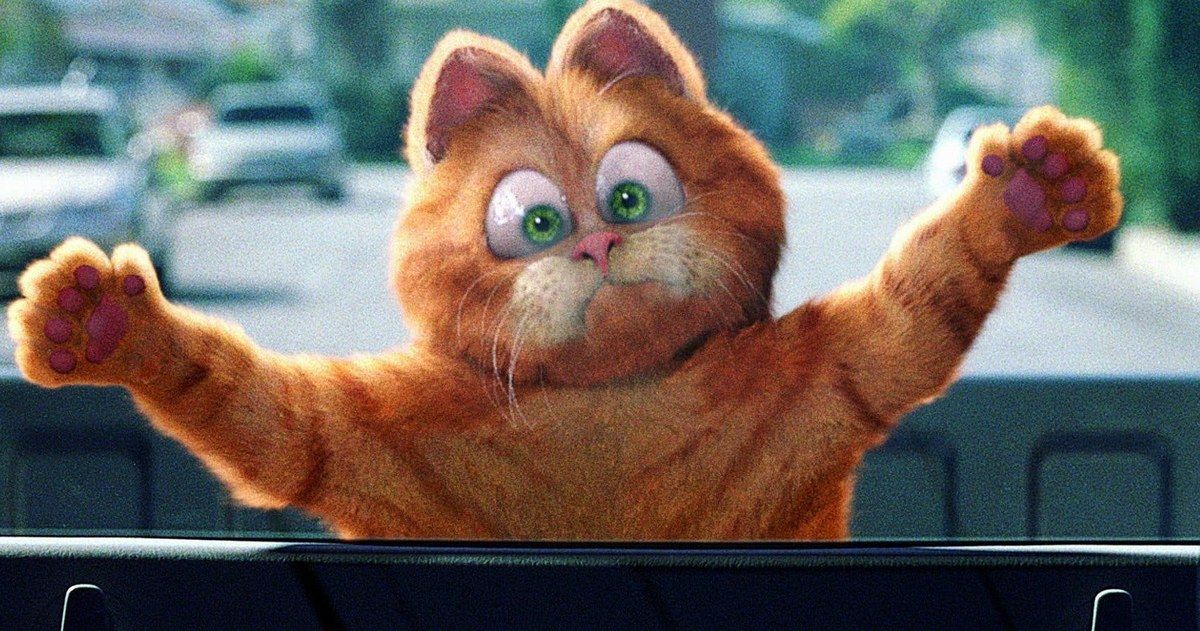 Chris Pratt is one of the most popular actors in the industry, and he is set to voice one of the most famous felines of all time when Garfield releases in theaters on Feb. 16th, 2024, according to reports from Deadline. The film was initially set to release on Nov. 22nd, however, the project received a delay on Aug. 3rd, pushing the movie into 2024.
Not much is known surrounding the plot of Garfield, with the description reading, 'Animated feature film based on the popular comic strip about a sarcastic, lasagna-loving cat.' Mark Dindal is set to helm the film, his first animated effort since Chicken Little was released in 2005. His other credits include Cats Don't Dance and The Emperor's New Groove.
Related: Chris Pratt Debunks Indiana Jones Rumors; Says He Doesn't Want to Be 'Haunted by the Ghost of Harrison Ford'
Chris Pratt plays the titular character, with Samuel L. Jackson joining him in a role titled 'Vic.' This will be Garfield's father, a character we've not seen in comic strips or previous movies. David Reynolds wrote the screenplay for Garfield, previously working on Finding Nemo. John Cohen, Tom Jacomb, Broderick Johnson, Andrew A. Kosove, Namit Malhotra, and Steven P. Wegner will produce the film. Sony Pictures is set to distribute Garfield.
This will be the first appearance of Garfield on the big screen since the live-action/animated hybrid movies Garfield in 2004 and Garfield: A Tail of Two Kitties in 2006. Bill Murray would voice the titular cat in both iterations, and the films were met with negative reviews from audiences and critics alike.
Chris Pratt Has Recently Become More Prominent in Voice Acting
In 2014 The Lego Movie was released with Chris Pratt in the lead role as Emmet Brickowski, and he followed up with The Lego Movie 2: The Second Part in 2019. In 2020 Pratt would star in another animated movie, Onward, alongside fellow Marvel Cinematic Universe star Tom Holland. The film follows two elven brothers as they embark on a quest to bring their father back for one day. In September last year, Nintendo and Illumination announced that Chris Pratt would star with Charlie Day in a Super Mario Bros. animated movie, voicing the iconic plumber.
Related: Chris Pratt Teases His Marvel Future Beyond Guardians of the Galaxy Vol. 3
Now the two Marvel heroes, Samuel L. Jackson, and Chris Pratt, will reunite for Garfield bringing the Monday-hating, lasagna-loving character to the big screen once again. The cast and crew of the upcoming film will hope for a better reception than the previous feature-film outings, with the Bill Murray Garfield's receiving a 15% and 12% respectively on Rotten Tomatoes.
Audiences can decide whether they like the latest iteration of the beloved feline when Garfield releases in theaters on Feb. 24th, 2024.
#Chris #Pratts #Animated #Garfield #Film #Receives #Release #Date

( With inputs from movieweb )