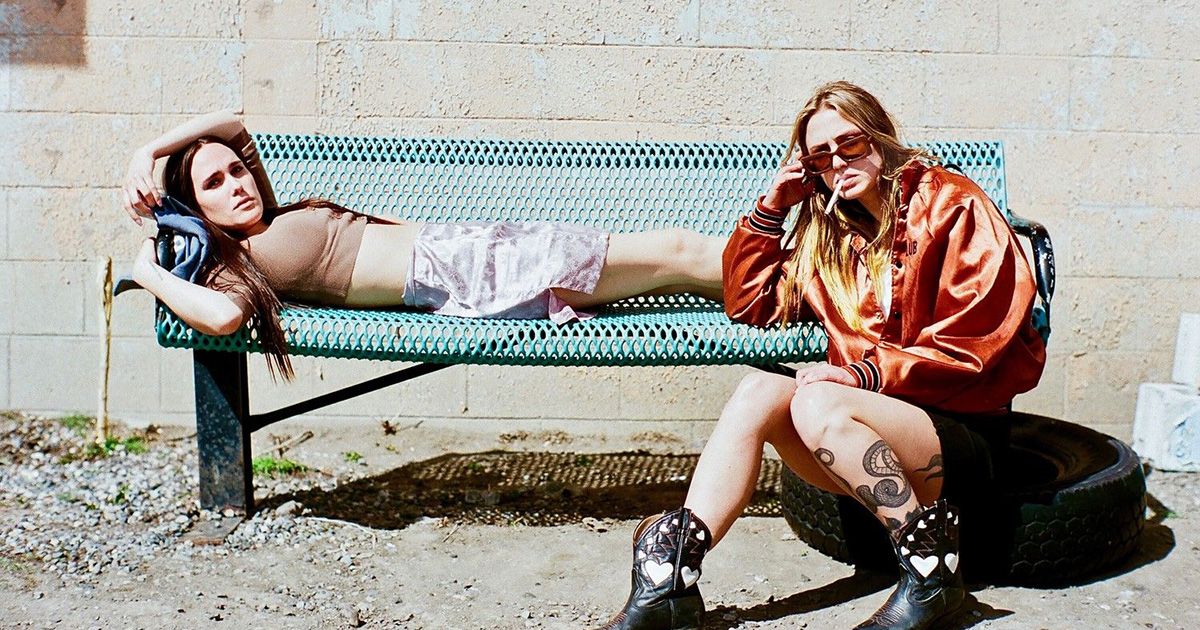 The new John Swab Horror/Slasher Candy Land releases tomorrow in select theaters and VOD.
The official trailer for the new slasher horror film, Candy Land, is a precursor to the movie's official release tomorrow. The John Swab-directed film promises all the elements of a horror slasher mixed with a religious cult documentary. There are crucifixes, prairie dresses, a location in the middle of nowhere, a notoriously dangerous profession, a sheriff played by William Baldwin claiming he can't get involved, darkness, a hissing priest, blood, knives, guns, dentures, and more blood.
The trailer opens with sex workers, the lot lizards, being approached by a member of a religious cult who hands them a flier claiming, "The End is Near." Intense music, composed by David Sardy, continues to foreshadow the imminent danger the women are in as they work out of a truck stop motel. The cult leader warns the women that they must repent. One of the cult members, Remy (Olivia Luccardi), is then seen with the lot women who she joins when she runs away from the cult. The lot women, played by Sam Quartin (Body Brokers), Eden Brolin (Yellowstone), Owen Campbell (X), and Guinevere Turner (American Psycho), take Remy in and protect her as they teach her their sex worker code. The official poster, which gives audiences a feel for the tone of the horror film, is seen below.
John Swab's other features include the action thrillers Little Dixie and Ida Red, which stars Academy Award-winner Melissa Leo (The Fighter), and Body Brokers, an exposé about the predatory drug addiction treatment business. The official trailer, released courtesy of Quiver Distribution, can be found below.
Related: Candy Land Review: Richly Developed Characters Carry Graphic Horror Thriller
Candy Land is Available on Jan. 6
The horror film Candy Land has already had recognition as an official selection of the New York City Fright Festival, Arrow Video Fright Fest, Grimmfest, and the Locarno Film Festival. In addition, the film is already at 88 percent on Rotten Tomatoes.
Beatrix Loayza with The New York Times writes the film is,
"Not without its fair share of pleasurable nastiness; Like Ti West's [X and Pearl], Candy Land mines its thrills from the intersection of sex, repression, and brainwashing. Luccardi is a scream queen in the making, and Candy Land is her liveliest showcase yet."
Jon Mendelsohn with CBR says,
"Equipped with strong performances, Candy Land is a dynamic slow-burn that is not afraid to be as vicious as possible. A unique tour-de-force of sex and death."
Candy Land will be available to stream on platforms including Apple TV and Google Play, as well as a limited theatrical release on Jan. 6.
#Candy #Land #Watch #Trailer #Horror #Film #Ahead #Imminent #Release

( With inputs from movieweb )