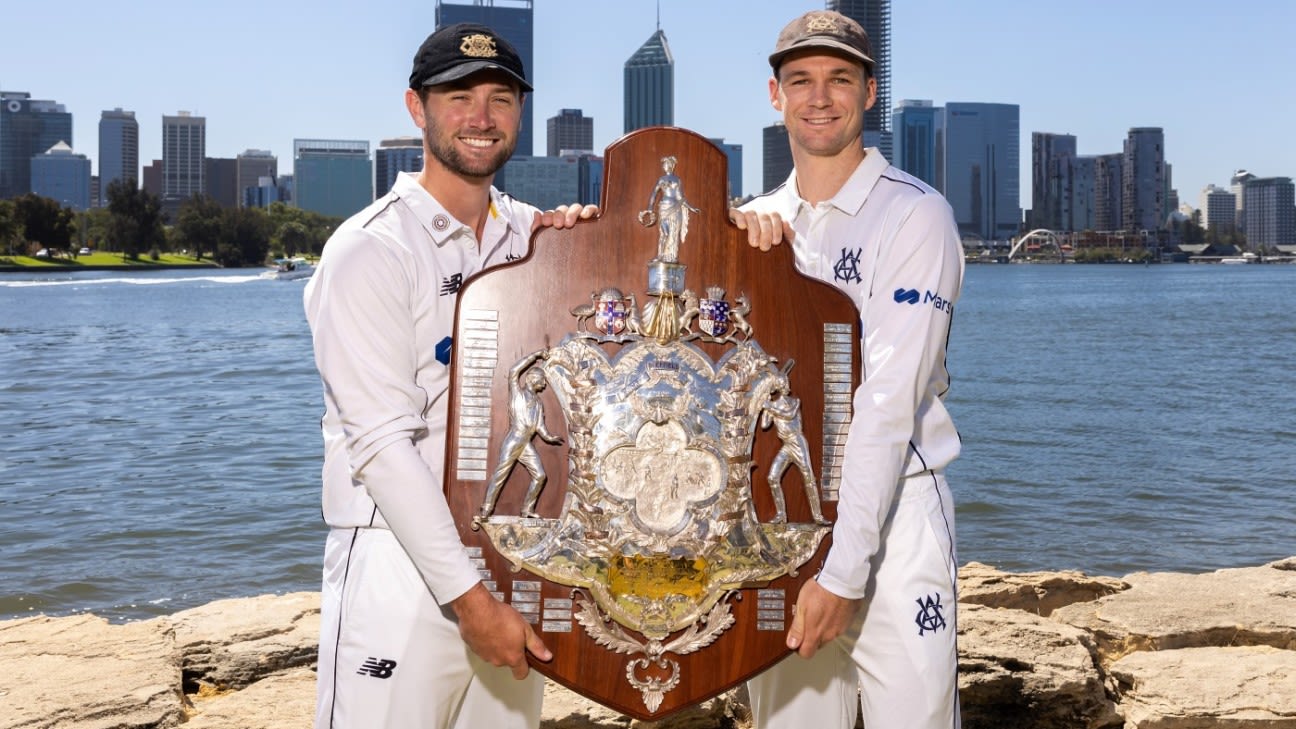 The bitter realisation started to sink in for coach
Chris Rogers
as Victoria's disappointing campaign continued against lowly New South Wales at home in December just before the Sheffield Shield's mid-season break.
"I thought we were staring down the barrel of a wooden spoon," Rogers said last week.
Victoria's season was effectively on the line having lost two straight matches after drawing the first three. Last season's finalists had slumped against NSW in their second innings to 6 for 131, a lead of just 57, leading to a glum Rogers fearing the worst.
Four subsequent wins since the season's resumption has powered a youthful Victoria into a rematch of last year's decider with defending champions Western Australia at the WACA starting on Thursday.
While Rogers had started to lose hope, Victoria's players always maintained they were not far away from a change of fortune.
"Wooden spoon…that's a bit harsh. I'm having a chat with Buck [Rogers] after that," grinned Victoria captain
Peter Handscomb
on Wednesday in Perth.
"The signs were there. Just those little moments we couldn't get over the line earlier in the season. We're finally winning those clutch moments."
Victoria's climb up the ladder has been built around a strong bowling attack underpinned by exciting quicks
Mitchell Perry
and
Fergus O'Neill
, who have taken 55 wickets between them.
With Handscomb missing the resurgence due to being on Australia's tour of India, former Test opener
Marcus Harris
and in-form
Matthew Short
have led the batting order superbly.
Having only recently returned from India, Handscomb has walked into a highly confident squad feeling bullish about their chances of ending WA's bid for a second straight treble of domestic titles.
"Generally speaking, as a Victorian team we have always had a bit of confidence and these young guys coming through are not short of confidence either," he said. "It's good just rolling back in, I haven't had to say too much. These guys are just running their show."
Handscomb and Murphy create selection headaches
Handscomb is set to replace either veteran opener Travis Dean or emerging batter Ashley Chandrasinghe.
Holland has taken 12 wickets at 28.75 in seven matches this season, including 3 for 15 in WA's first innings of 122 last week.
Murphy appears likely to get the nod but has never played at the pace-friendly WACA, a ground renowned for being uncompromising for spinners.
"Todd Murphy hadn't played a game in India either and he still got picked and did well there," Handscomb said. "We are not fussed about whether guys have played here or not. We have a lot of talent in the squad.
"Whoever misses out who has been playing … it's going to be tough."
Amid particularly spicy conditions, marked by a green-tinged pitch, only two of the five matches at the WACA this season have reached day four and both those games wrapped up before lunch.
WA set to unleash Lance Morris
Having been overlooked for selection in India, Morris has not played since the BBL in late January with his last red-ball match being against Queensland in early December.
"I had the joy of facing [Morris] in the nets yesterday and got through unscathed," Whiteman said. "He's bowling fast and after a month of bowling in the nets he's raring to go."
While Handscomb admitted that spoiling WA's golden run was "extra motivation", Whiteman preferred playing by the organisation's playbook of not giving away too much publicly.
"There's definitely no talk of winning all three titles this season," he said. "I don't think there are any internal pressures. We've played really good cricket this year and earned the right to play at home.
"They have a full head of steam. It's going to be a bloody good game."
Tristan Lavalette is a journalist based in Perth
(With Inputs from ESPN)

#Bullish #Victoria #spoil #tilt #backtoback #titles