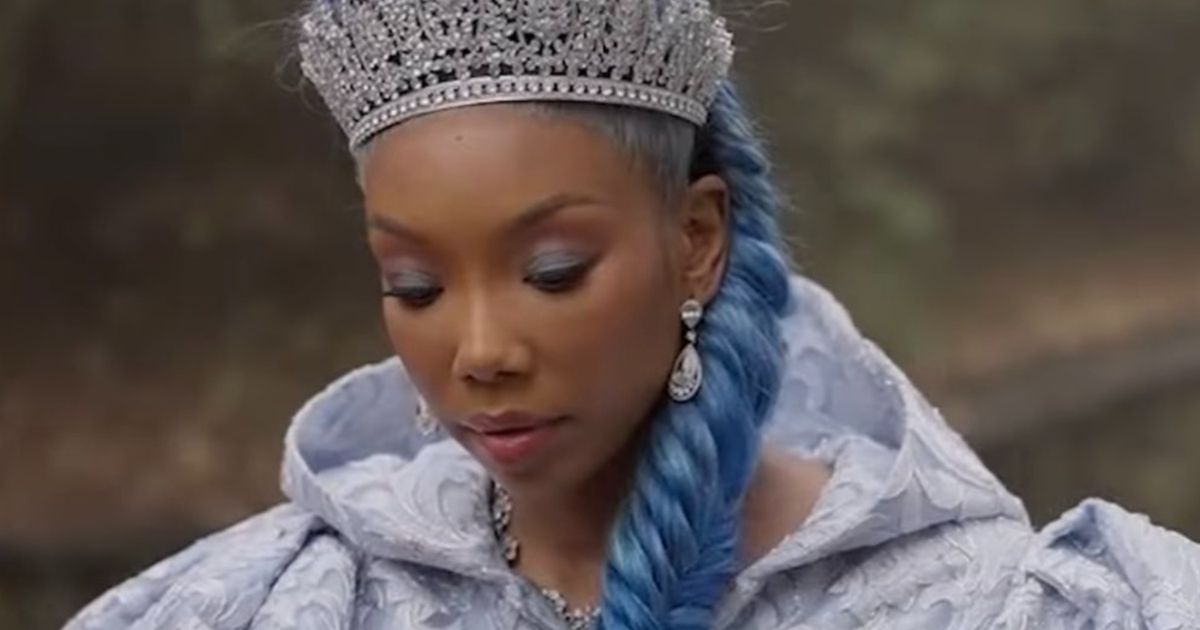 Our first look at Brandy's return as Cinderella has been revealed. Online, Disney has released a teaser for the upcoming Disney+ movie Descendants: The Rise of Red, the latest installment of the Descendants movie series. It was previously reported that Brandy would be playing Cinderella in the film, the second time she played the character after first taking on the role in the 1997 television special. The new teaser showcases both Brandy as Cinderella alongside Paolo Montalban as King Charming, the latter also reprising his role from the ABC special. You can check out their reunion in the new teaser below.
In the video, Brandy and Montalban introduce themselves and their characters. The film crew can also be seen getting them ready for their scenes in between shots, providing additional peeks at the full costumes for Queen Cinderella and King Charming. Brandy and Montalban can also be seen hamming it up on the set, seemingly have a fun time on the Disney production years after co-starring in the TV special.
When the Descendants movie was first announced, it was called The Pocketwatch, though its official title has since changed to Descendants: The Rise of Red. Per Disney, the film "follows the story of Red (Kyle Cantrall), the rebellious daughter of the Queen of Hearts, and Chloe (Malia Baker), Cinderella's perfectionist daughter. When the tyrannical Queen of Hearts incites a coup against Auradon, polar opposites Red and Chloe must join forces and travel back in time to undo the traumatic event that set Red's mother down her villainous path."
China Anne McClain will reprise her franchise role as Uma for the film alongside Dara Renee as Ursula's sister, Ulyana. The cast also includes Rita Ora as the Queen of Hearts, Ruby Rose Turner Bridget as a younger Queen of Hearts, Morgan Dudley as a younger Cinderella, Joshua Colley as Hook, and Melanie Paxson as the Fairy Godmother.
Related: Brandy to Star in A24's Psychological Horror Movie The Front Room
Brandy Returns as Cinderella
Brandy took on the role of Cinderella back in 1997 originally when she was cast as the star of ABC's adaptation Rodgers & Hammerstein's Cinderella. Her casting made history as this was the first time a Black actress had portrayed Cinderella on screen. The special co-starred late singer Whitney Houston as the Fairy Godmother and also starred Whoopi Goldberg, Bernadette Peters, and Jason Alexander. The special still has many fans and this helped create excitement for Brandy's return to the role for the new Descendants movie.
Jennifer Phang is directing Descendants: The Rise of Red using a screenplay by Dan Frey and Russell Sommer. The film doesn't yet have a premiere date, but will be released on Disney+.
#Brandy #Returns #Cinderella #Disneys #Descendants #Rise #Red

( With inputs from movieweb )